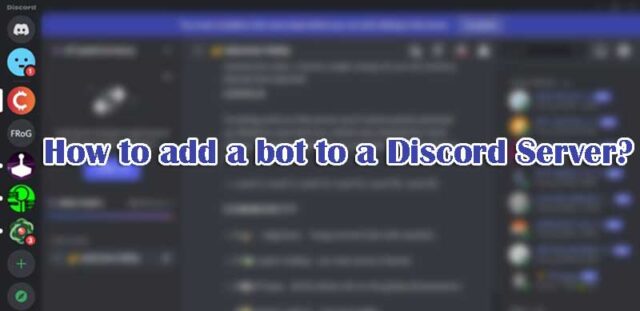 How to add a bot to Discord Server: If you are familiar with the Discord server, you have many options for providing cool features to your members. Bots are one of these features. Once you understand how to add these bots, customizing your server is simple.
This article will walk you through the process of creating a Discord server, introduce you to the world of bots and explain how to add bots to your Discord server (and why you might want to).
What exactly are Discord bots?
Bots are computer commands and programs interacting with humans (and occasionally with other bots) to perform specific tasks automatically. Bots on Discord offer a variety of useful and helpful features like changing your status, downloading videos, creating PFP etc., to the community on the server where they "live." Bots can be added to your Discord server to help moderate members or make your server more unique and fun.
How to add a Discord bot
Adding Discord Bots to your server can be a time-consuming process the first time. It's really easy once you get it done.
Enable Administrator Access
To add Discord bots to your server, you must be an Administrator of that server. If you don't own the server, you should probably check with the owner before doing anything to it.
Obtain the Bots You Desire
It's important to note that depending on the source website of your Bots, and you may see "Invite" or "Add Bots." If you're adding another Bot, the instructions may differ. Remember that you will need to repeat these steps for each server you own or manage.
To add a Discord Bot to your server, follow these steps:
Go to the bot's website you'd like to add. Then, select the login option.
Sign in with your Discord username and password. Then, choose the server where you want to use the bot and press 'Continue.'
Check for a red dot in the discord dashboard.
Make the appropriate server selections and click Authorize.
Complete the setup procedure.
If you can't find your server, make sure you're logged into Discord in the browser you use to access the Bots' website. Also, make sure you're signed in to the right account.
Some Popular Discord Bots in 2022
What bots should you add now that you know how to add them? Only you know what kind of things you want for your server. Here's a list of some of the most popular Discord bots and why you should use them.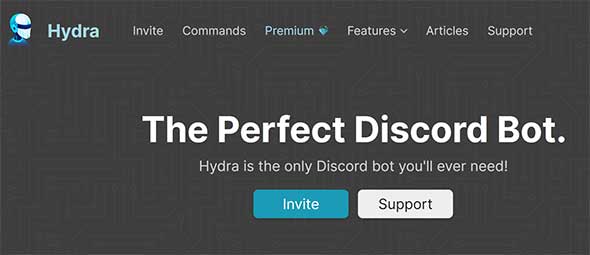 Hydra Discord Bot is used to add, play, or delete music on your music channel using Hydra Bot commands. Discord users can use the Hydra bot to add songs to the server's Discord music channel.
Using simple commands, you can add songs to a queue, playlists from YouTube or Spotify, and more. The Hydra Discord bot has many of the same features as a music player, as well as many more, such as resume, pause, play, next, queue, back, jump, clear, shuffle, and so on. All of this is possible on your Discord server.
Link: https://hydra.bot/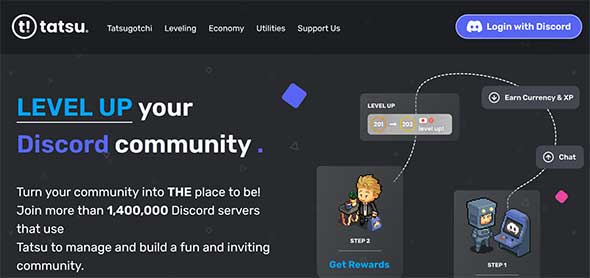 Tatsu, also known as Tatsumaki, is one of the most well-known and popular Discord bots. It emphasizes social aspects and makes your server more enjoyable by issuing commands. The Tatsu bot is very popular on Discord. It was created by some of the best programmers and is extremely popular.
As a bonus, the bot allows server members to earn a reputation. It appears on each member's profile. Members can also vote for other server members based on their activity and behavior. People's reputations and upvotes can be used to judge them, making a server a better and more organized place to play and be.
Link: https://tatsu.gg/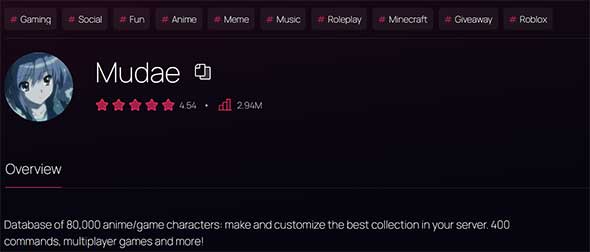 You can use this Discord bot to get waifus and husbandos because it's one of the best for anime because of how you can get them. Using the Mudae commands, you can find a variety of waifus and husbandos. You can find them there.
The developers update the bot regularly, and any user can choose the most recent anime characters for the database to add to the list of characters in the database.
Link: https://discord.bots.gg/bots/432610292342587392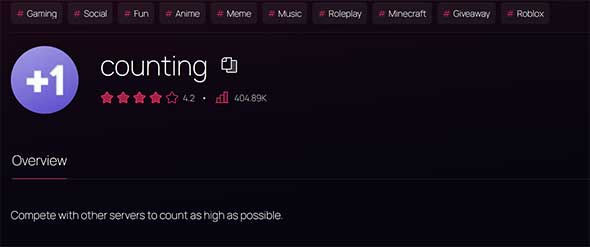 A bot that looks after your counting channel. A user's incorrect count will result in deletion. Members must alternate because they cannot count twice in a row.
Link: https://top.gg/bot/510016054391734273

DynoBot is a well-known moderator that provides various modes, tools, and commands to help you quickly manage your server. On the DynoBot dashboard, you can configure, enable, or disable all server settings and collect vital data simultaneously. Dealing with spam, imposing time-bound bans, and muting users are all simple tasks that Dynobot can handle.
Link: https://dyno.gg/bot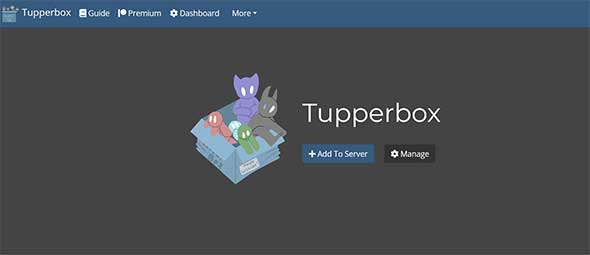 Tupperbox Discord allows you to create fictitious profiles and bots. It allows you to create and switch between different profiles. You can manage your Tupperbot from a single web dashboard. Send interactive proxy messages with tuppers. You can also use an auto proxy to route all communications through a single Tupper.
Link: https://tupperbox.app/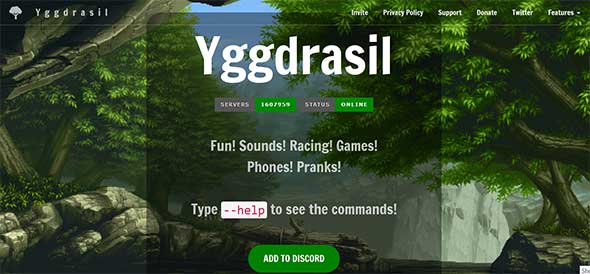 This bot allows Discord users to do various fun things such as sound, racing, games, pranks, and more. You can use the Yggdrasil Bot to have a role-playing death match between two members, or you can even use it to prank a member. The bot can also assist you in locating a match between two members.
The best feature that Discord users have discovered while using the Yggdrasil bot is that it allows one member of one server to communicate with another member while still inside Discord.
Link: https://ygg.fun/
FAQs
Bots are an excellent tool for Discord server administrators. Here are some additional responses to your frequently asked questions.
How can I create a Discord Server?
We have an article that will walk you through setting up a server. The procedure is straightforward, and you can have multiple servers for free. This means you can create a server without any error for your Minecraft friends and another for your Call of Duty friends.
Do I need to add a bot to each server?
Yes. Assume you want to add the music bot to your servers; follow the steps above for each server.
I added a bot, but it does nothing. What's the problem?
You may encounter issues depending on the bot you've added if something is wrong with it. However, in most cases, you must navigate to 'Roles' in your server's settings and grant the necessary bot permissions.
The majority of bots have a dashboard on their website. If you've added the roles and it's still not working properly, go to the bot's website and check the moderator's permissions. For example, the Mee6 bot is extremely popular, but you must enable Moderator permissions from the website before it works.
Do I need to be an administrator to add bots?
Yes, you cannot add a bot to that server unless you have Administrator permissions enabled. You can always request access to these permissions from the owner or administrators. The admins reserve the right to deny you access based on what you're attempting to accomplish and your relationship with them.
Is it possible to add a bot to Discord mobile?
Yes! The desktop version is slightly easier to use than the mobile version; however, most bots can be added to your Discord server using a mobile device.
Launch your preferred web browser and navigate to the website of the bot you want to add.
Authorize the bot and choose the server where it will be used.