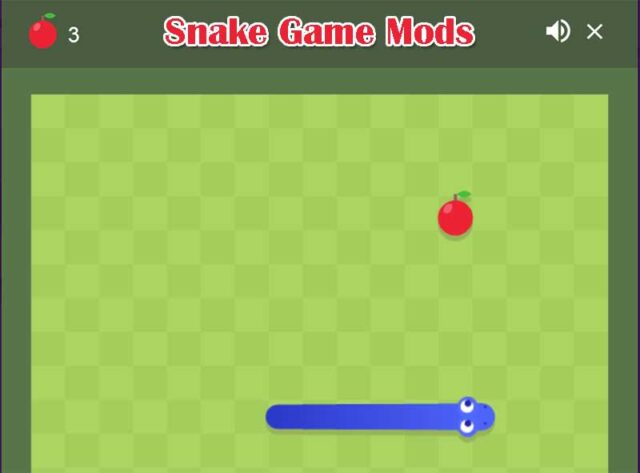 Many players continue to enjoy the snake game. There are numerous variations of this game available. However, the Google Snake Game is the best among users with its gameplay and modded features. However, when you first start playing the game, you may find it quite simple. And if you become a regular game player, you will begin to crave more. Now we have a new "Menu Mod" available that unlocks more stuff and provides different features of the game from the start. So, let's look at how to get Menu Mod in Google Snake Game.
How to get Google Snake Game Menu Mods
Here's how to get the Google Snake game quickly with Menu Mod:
Download Google Snake game Menu Mod

Launch Chrome's bookmark manager.

Import the Google Snake Menu Mod bookmark

Select "MoreMenu.html."

Begin the Snake game.

Select "More Menu Stuff"

You can now play the Snake mod menu.
Also check out our guide on how to fix errors in MineCraft.
Google Snake Menu Mod Steps
Follow these steps to mod the Google Snake game Menu using the links below:
First, visit this GitHub page.

Now, save the "MoreMenu.html" file to your computer.

Your computer will download this to the download location of your internet browser.

If you haven't changed it, it will be "C:\Users\(username)\Downloads"

You must now re-import this HTML page into your browser.

Click the "Customize and control" button in Chrome.

This is the three vertical dots button in the upper right corner.

To bring up the drop-down menu, click on it.

Hover your mouse over the "Bookmarks" option.

Now, select "Bookmark Manager."

This will take you to the Bookmarks menu page.

Now select the "Organize" option.

This is the second three vertical dots button beneath the main option of Chrome browser.

Choose "Import Bookmarks" now.

A new window will appear for you.

Locate and select the "MoreMenu.html" file you just saved.

On the right side below the new window, click the "Open" button.

Within your Bookmarks bar, It will create a new "Imported" folder.

Close the Bookmark manager tab and open a new one.

Enter Google Snake Game.

The game will now appear on the Google page.

Press the "Play" button.

One more step is before you click the second "Play" button.

Select Chrome from the drop-down menu (three vertical dot icons)

Navigate to "Bookmarks."

Navigate to "Imported."

Select "More Menu Stuff."

Within the Snake Game, you can now click on the gear icon.

It will now unlock all of the items in the game menu.
That's all we know about how to get Google Snake Menu Mods with more stuff. If you're looking for some other free browser games, consider PacMan, You'll love it for sure.