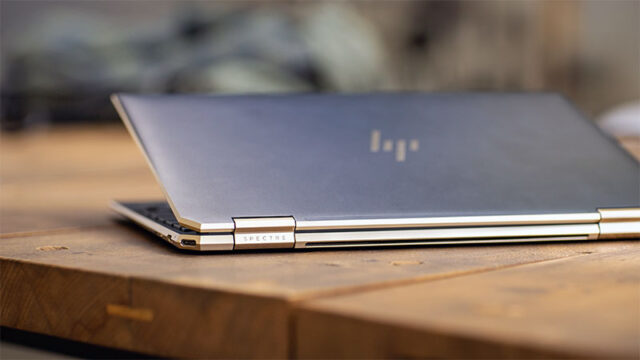 This tutorial will show you how to fix your HP laptop running slow. It doesn't matter if you bought a new HP laptop or are using an older model. Your HP laptop will eventually hang up, lag and crash. Your laptop also runs slower than average. It is frustrating to see these issues with your laptop. You don't have to suffer through this. This tutorial will show you how to fix HP Laptop Running Slow. Before we move on, let's take a look at what causes HP's laptop to be laggy.
Why is my HP laptop so slow?
Every HP user is faced with this question. Isn't it? Here are the core reasons Windows PCs become slow and vulnerable.
Because of a lack of storage space.

Windows Registry issues

Outdated device drivers.

Too many applications being launched at once

Your HP laptop is full of junk files.

Possibly, third-party apps are requesting more system resources.
This will help you understand why your HP laptop is slow. Now it's time for you to learn how to improve your overall laptop performance.
Six steps to fix your HP laptop running slow
Reboot your HP Laptop
Update your device drivers
Disable unnecessary startup programs
Update your HP laptop if it is running slow
Free up your hard drive
Delete Browser Cache

It is difficult to pinpoint the exact culprits without doing a thorough analysis. Here are some tips to help you fix your HP laptop problems. Let's take a look at them!
Reboot your HP Laptop
Although it sounds simple, restarting your HP laptop will flush your system's memory and allow the latest updates to take effect. You must restart your laptop when the performance of your laptop/PC becomes slower.
If the problem of the HP laptop running slow persists, restart the laptop.
Update your device drivers
Device drivers that are out-of-date, broken, or missing can be a significant reason why HP laptops run slower than expected. The performance of your HP laptop is directly affected if the drivers are missing or out-of-date. It is essential to ensure that your drivers are always up-to-date. The driver is an integral component of the operating system that allows the laptop to communicate with its hardware devices.
You can manually or automatically update the driver. It is recommended to update drivers automatically, as manual methods can be error-prone and tiresome. It can also take a lot of time. Bit Driver Updater can automatically update HP drivers, and this is the best driver updating tool on the market.
Bit Driver Updater, a widely-respected driver updater utility program, has many unique features—one-click driver updates, scan-scheduling, and a 24/7 client support desk. Also, a 60-day return policy. Backup & restore functionality.
Here are the steps to update Windows drivers using Bit Driver Updater
Download the driver updater utility Bit Driver Updater.

Next, open its setup file. Follow the on-screen instructions to complete the software installation.

Next, launch the software on an HP laptop and wait for it to scan your laptop for broken or outdated drivers.

After scanning is complete, the software will list all outdated drivers. You must review the entire list.

Next, click the Update All button.
That's it! You will have the latest driver updates in no time. If the HP driver updates don't work, you can move on to the next troubleshooting tip.
Disable unnecessary startup programs
Too many startup services and programs slow down your HP laptop's performance. Disabling useless startup programs can improve your laptop's performance. Here's a simple guide on how to do it:
Click on the taskbar and select Task Manager from that list.

Next, go to the Startup tab. Disable any programs that you do not require for a startup.

Turn on your HP laptop.
Once you have disabled the unnecessary startup items, check if your HP laptop is still running slow or faster. If it is not, you can move on to the next step.
Update your HP laptop if it is running slow

Windows Updates regularly releases updates and patches to improve performance. You must ensure that you are constantly downloading and installing the most recent updates. This allows you to fix definite bugs, which ultimately leads to faster HP laptop performance. Here's how You can run Windows Updates:
Use your keyboard to hit the Windows Logo + I keys simultaneously.

Use the keyboard shortcut above to open Windows Settings.

Next, find the Update & Security option. Click on it.

Next, select Windows Update from the left and click on Check for Updates.

Windows will scan for any updates. Click on the Install Updates button if there is an update. If there is no update, you'll get a You are up to date hint.
Reboot your laptop to see if the HP laptop is still running slow.
Free up your hard drive
Laptops can be slower if too many old programs and files or your hard drive is full. Cleaning out your hard drive can help speed up your computer. You can use Windows' built-in utility, Disk Cleanup Tool, to do this. Here are the steps:
Type Disk Cleanup into the search bar in Windows and click on the best results.

Next, select the drive that you like to clean.

The cleaning tool scans your files and displays the possible items to be deleted.
Removing files does not mean that you can review them all. You can also use third-party software. We recommend CCleaner as the best Windows cleaner to remove unwanted programs and files. Cloud storage is also an option, especially for larger files. If your HP laptop is still running slow after cleaning out the hard drive, you can perform the next fix.
Delete Browser Cache
Your HP laptop can be running slow while browsing the internet. The browser cache is likely responsible. Clear the browser cache if that happens. Although it may sound strange, this solution has worked well for many HP users. You can do this on Google Chrome by pressing CTRL + Shift + DELETE at once and clicking on Clear Data.
This will clear Google Chrome's browser cache. However, you might also find the steps for other browsers.
HP Laptop Running Slow [Problem Fixed]
This is a comprehensive guide to how to fix slow running issues on your HP laptop. You will soon find that your slow HP laptop performance is no longer a problem. These troubleshooting tips can help your HP laptop run more efficiently. Let us know which solution you liked best.