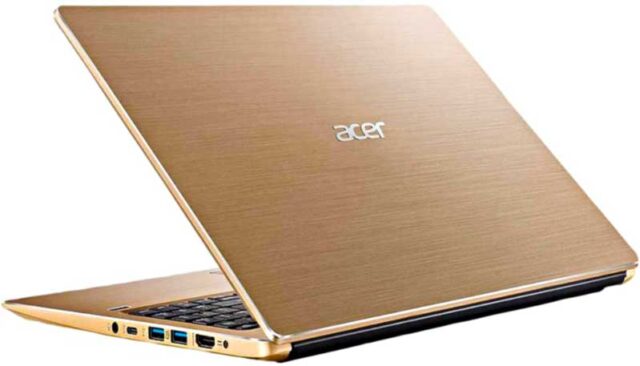 Acer Swift 3 SF315-41G R6MP Review: Every laptop is intended to meet the needs of certain clients. Your dream laptop is conditional on your hiring from it.We have written a comprehensive review of the Acer Swift 3 SF315-41G R6MP. It offers a thorough examination of every area you should be aware of before purchasing it.
The Acer Swift 3 SF315-41G-R6MP is a great laptop with numerous impressive specs. It boasts a sturdy and compact design. It also has an excellent battery backup. This device boasts several wonderful characteristics, including an HD webcam, a fast processor, a long battery life, excellent display quality, high-quality stereo speakers, and many more. For further information, please see the complete review below.
High-end gaming is supported by the Acer Swift 3 SF315-41G-R6MP laptop. However, your gaming experience will be limited due to the small screen size. To improve your experience, try purchasing a low-cost gaming monitor and connecting it to the Acer Swift 3.
Overview of Acer swift 3 sf315-41g
The Acer Swift 3 SF315-41G-R6MP is manufactured by Acer. It is a member of the Acer Swift series. The Acer Swift 3 offers a 15.6-inch full HD IPS widescreen LED backlit display. Furthermore, this instrument has a strong and long-lasting body that weighs 2.19 kg. Continue reading for more information.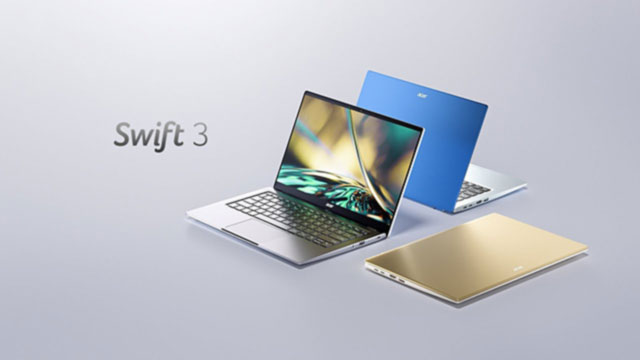 Main specification
| | |
| --- | --- |
| Screen size | 15.6 inches |
| Weight | 2.20kg |
| Dimension | 14.56 X 10.04 X 0.74 inches |
| Processor | AMD Ryzen 7 Quad Core 2700U |
| Ram/ Storage | 8 GB DDR4 Ram/ 256GB SSD |
| Operating system | Windows 10 home (Upgradable to Windows 11) |
| Battery Life | 5 hours |
| Display Technology | LCD |
| CPU speed | 3.8 GHz |
It is really beautifully designed and comes with different security measures, including a fingerprint scanner and a screen password. Acer swift 3 sf315-41g is secure because of these properties. It comes with 256 GB of SSD storage. Aside from that, it comes with 8 GB of RAM. This function ensures a powerful and smooth experience. Because of its twin stereo speakers, it boasts excellent sound quality.
Because of its HD webcam and excellent sound system, it is one of the best laptops for video conferencing. Aside from that, it can record video at 720p resolution. This notebook's processor is incredibly powerful, as it contains an AMD Ryzen 7 Quad-core 2700u. It also has an AMD Radeon RX 540 graphical processor and 2GB of graphics memory. All of these aspects contribute to its excellent performance.
Acer Swift 3 SF315-41G comes with a nice standard notebook keyboard. This device runs a 64-bit operating system based on Windows 10 Home Basic. It is a lightweight laptop weighing 2.19kg. The laptop has an impressive battery life of nine hours. It receives electricity from a 65W AC adaptor. It has SD card reader connections, USB 30 and 20 slots, and plugs for headphones and a microphone. Also check best laptops for daily use.
Main Features of Acer swift 3 sf315-41g
Build Quality and Design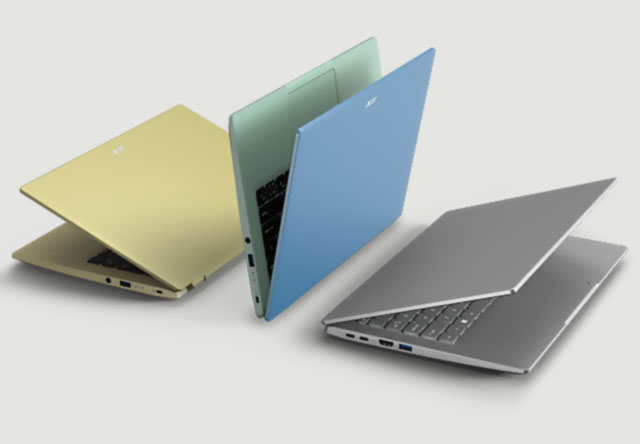 Acer has emerged as one of the world's best emerging firms in recent years. It came through with a fantastic Swift 3'S laptop. The Acer Swift 3 SF 135-41G-R6MP laptop's exterior is aluminium coated with a beautiful brush finish. There is no comparison between this laptop and any other laptop in this price range because it has a great appearance. It also has a cool-to-the-touch metal texture, which adds to its opulence.
Acer Swift 3 SF315-41G laptop has a 15.6-inch display, which is unusual in this price category on wallmart. The screen-to-display ratio is very high, which improves the appearance of the laptop. Looking at the keyboard, we can notice that the manufacturer has included a number pad pressed on the right in this variant. The power button is integrated into the keyboard on this laptop.
Acer has included a backlight feature on this laptop, which is nice to view but does not fatigue the trackpad. The trackpad is large and has a very smooth texture. This laptop's thickness is 0.75 inches, which is ideal for the price. Overall, the Acer Swift 3 SF315 is a well-designed laptop that incorporates cutting-edge technology and design.
Image Clarity
The picture quality provided by the Acer Swift 3 SF315-41G is excellent. It has a resolution of 1080*1920. This Acer Swift 3 notebook's display is protected by Corning Gorilla Glass. Furthermore, the visual quality is far superior to that of any other laptop in this price range. This laptop can simply be scaled to 100%.
This laptop, like any other laptop, has no high-resolution difficulties. This laptop's brightness is slightly lower than that of other laptops, making it difficult to use outside. This laptop also has a high saturation level. The Acer Swift 3 laptop has an excellent RGB balance, which improves the image quality of the laptop.
Performance
The Acer Swift 3 SF315-41G laptop boasts a 15.6-inch display and plenty of processing power to operate all of the multimedia on board. It has specialised graphics, which allow for good gaming. The Ryzen 5 2500U APU powers the Acer Swift 3 notebook. This laptop's CPU is made up of four core processors with a base clock speed of 2GHz. You will notice that the system performs quite smoothly while using the laptop. The laptop is more than capable of running. If your budget is tight, look for Asus 2-in-1 Q535 laptop.
Connectivity
It contains USB Type A and Type C ports, as well as Bluetooth, HDMI and an audio jack.
Pros and Cons of Acer swift 3 sf315-41g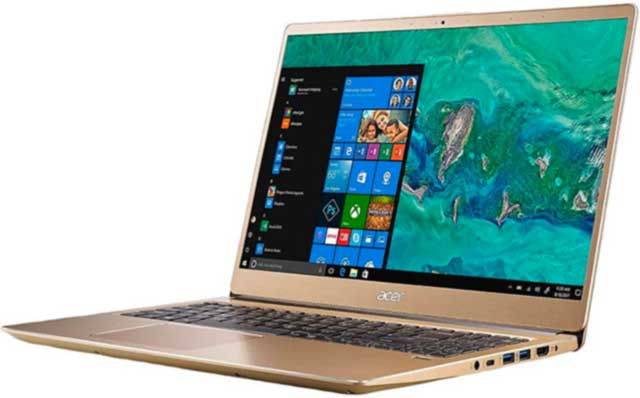 Pros
Elegant and small in design.
With an all-aluminum layer
Excellent IPS display
A powerful low-voltage chip
Excellent cooling properties.
Fingerprint reader for high school
Cons
There is no RJ45 port.
The battery life is mediocre.
There is PWM present.
Acer swift 3 sf315-41g-r6mp Competitors

Here are some additional options for the Acer Swift 3 SF315-41G-R6MP laptop. These are the best Acer Swift 3 laptop options on the market. We debated this comparison for several reasons. The contrast is shown below.
Both of these laptops have several differences. The Acer Aspire 5 has 4 GB of RAM, while the Acer Swift 3 SF315-41G has 4 GB of RAM. The difference in RAM has an effect on the laptop's performance. The Aspire 5 also has a comparatively slow CPU speed of 3.5 GHz, whilst the Swift 5 has a powerful CPU speed of 3.8 GHz.
In terms of display technology, both laptops differ. The display in the Acer Aspire is made of LED technology, but the display in the Swift 5 is constructed of LCD technology. In layman's terms, LCD is superior to LED. This gives Swift 3 an advantage in display technology. The Swift 3 has 256 GB of hard disc storage, but the Aspire 5 only has 128 GB of hard disc storage.
However, the Aspire 5 is lighter than the Swift 3. It weighs 3.97 pounds, but the Swift 3 weighs 4.63 pounds. A lightweight laptop is recommended because it is easier to transport.
These two laptops are regarded as among the best in their price range. However, there are numerous differences between the two of them. On one hand, Acer has an AMD Ryzen processor, whilst LG has an Intel i5. They each have different graphics card. Acer's screen size is 15.6 inches, which is larger than LG's screen size of 14 inches. In comparison to the Acer Swift 3 SF315-41G, the LG laptop is much lighter. The Acer weighs 4.63 lbs, but the LG gramme 14 weighs only 2.2 lbs. This demonstrates how portable an LG laptop is.
Dell is a well-known laptop manufacturer. The Dell XPS 13 differs from the Acer Swift 3. The Dell XPS 3 has a tiny screen of 13.3 inches. In comparison, the Acer Swift 3 has a larger screen size of 15.6 inches. It allows the user to fully appreciate the large screen. This feature, however, increases the weight of the Acer Swift from 3 to 4.63 lbs. The Dell XPS 13 weighs only 2.91 pounds.
In terms of battery life, the Dell XPS 13 has the upper hand. It offers its users an incredible battery life of 15 hours. The Acer Swift 3 SF315-41G has a battery life of only 9 hours. Furthermore, the CPU performance of the Dell XPS 13 is faster than that of the Acer laptop.
The Lenovo Ideapad 330 is a laptop optimised for gaming. The Acer Swift 3 differs significantly from this laptop. The Acer has stereo speakers, whilst the Lenovo has a twin speaker setup. Aside from that, the availability of a fingerprint scanner makes the Acer Swift 3 more secure than the Lenovo Ideapad 330.
The Lenovo Ideapad 330 has somewhat quicker RAM than the Acer Swift 3 SF315-41G. However, Acer has the advantage in terms of battery life. The Acer Swift 3 has a 9-hour battery life and a quick power supply of 65 W. Lenovo, on the other hand, offers only 5 hours of battery life with a 45W power supply. Also check why is HP laptop running slow.
Conclusion (Acer Swift 3 SF315-41G R6MP)
The Acer Swift 3 SF315-41G R6MP is the greatest laptop in its class. This device has a number of intriguing specs. It has a fingerprint sensor and Corning Gorilla glass for added security. Aside from that, it provides a smooth running experience and quick charging. This laptop is suitable for both gaming and office work.