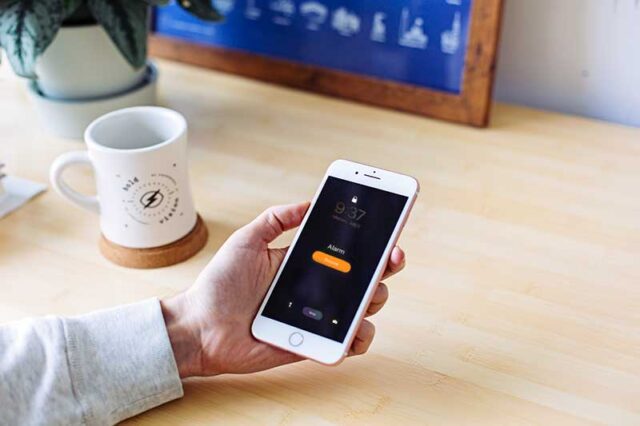 Want to know how to change snooze time on iPhone 6 or 7? We have some clever workarounds to help you get more time before your alarm goes off. While there is no proper way to change the default nine-minute snooze time on your iPhone 6 and 7, you can find several ways to reduce it or make it longer.
Apple has maintained the nine-minute snooze time with all iOS versions. iPhone 6 has a clock that has a nine-minute snooze interval, just like old mechanical clocks. You cannot change this snooze time on iPhone 7 or 6. Also, you cannot reset the iPhone's default nine-minute snooze time. This writeup will show you how to change the snooze time setting on iPhone 5, 6, 6s, and 7. The procedure is the same for all models.
Creating multiple alarms to set your own snooze time
Multiple iPhone alarms are the best way to change your snooze time. People will go to sleep within 10 minutes. Nine minutes is the norm.
Open the Clock app in the Apps section on your iPhone 7 or whatever model you have.

Press the + icon in the upper-right corner of your screen, under the Alarms tab.

You can create a new alarm by moving the clock up and down. You could use 6:15 AM as an example.

To turn it off, tap on the slider near Snooze.

Repeat steps 2 to 4 to set up multiple alarms at Your Own Snooze Time. You can choose to have alarms at 6:20 AM or 6:25 AM, or 6:30 AM.

This will generate multiple alarms and can be used just like the customizable snooze feature on your iPhone.
Alarm clocks from third-party apps
Third-party iPhone alarm apps allow you to set up and change customizable snooze alarms. This allows you to bypass Apple's alarm system completely. Third-party apps are available if you don't like the idea of setting up multiple alarms.
The App Store only offers a few third-party iPhone alarm apps with configurable snooze settings to change it according to your need. For a more precise snooze time, you can download any one of these apps. These are the top apps you will find in the App Store.
We'll show you how to set and change the snooze time on popular third-party alarm apps of iPhone. Also, check MP3 music downloader apps for creating your favorite alarm.

Alarmy
Alarmy is the "World's Most Annoying Alarm app," and it has many features that will get you out of bed. This app is easy to customize, even though you might need to solve math problems and take a photo of your bedroom to turn off your Alarm.
Tap Alarmy to open your preferred Alarm.

Tap Snooze.

Select the time you would like to snooze, and then click Done.
Progressive Alarm
Progressive Alarm has beautiful Tibetan singing bowl sounds that slowly increase in volume to get you up gently. You can change the Progressive Alarm snooze setting:
Open Progressive Alarm and tap Options.

Tap Sleep Time.

Select your preferred Snooze Time (change up to 30 minutes).
Sleep Cycle
Sleep Cycle, a popular smart alarm system that tracks your sleep using patented sound technology, is very popular. You can change the snooze time and many other advanced features.
Tap Profile at the bottom to open Sleep Cycle.

Tap More under Settings

Then Tap Snooze when you are under Alarm

Tap on Regular and then select your preferred interval (up to 20 minutes).
Last words
You can still set your iPhone to snooze between nine minutes, but it won't allow you to do so. It is not recommended to jailbreak iPhone to change the snooze times as this could void your warranty and security. You have the option to choose from either one of these methods to change the snooze time on your iPhone 6 or 7.