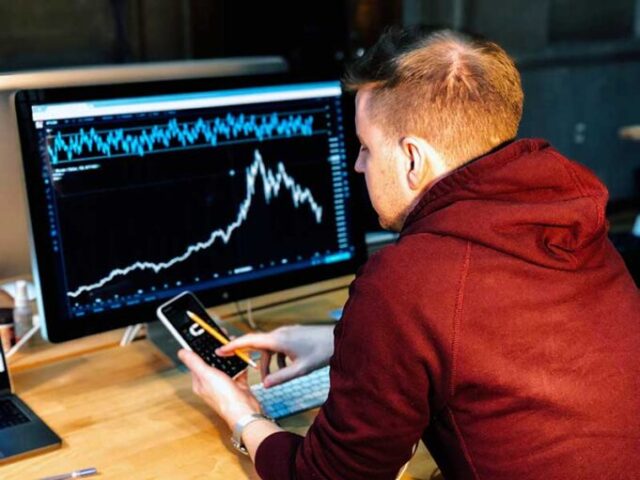 The market cap of bitcoin is a value that indicates its current value in the market. To calculate the market cap of cryptocurrency, we use the following formula:
The current market price x number of coins in circulation = the current market capitalization of a bitcoin.
We use the market cap to get the estimated value of a cryptocurrency and compare it with other coins. We also know the term market cap from the traditional financial world, representing a company's total value. 
If each share is one part of the cake, the share price multiplied by the total number of shares gives the total cake value.
Bitcoin Market Cap Prediction
Famous Blockstream CEO Adam Back believes Bitcoin may hit a market cap of $1 trillion by 2022. This prediction is three years earlier than the estimate (2025) from the investment company Ark.
Ark made this news in the past because of its price prediction for Tesla. At that time, Ark forecasted that Bitcoin would hit a $1 trillion market cap by 2025. Adam Back said on his twitter, "I'd say Bitcoin likely sees a $1 trillion market cap within 2 years, probably sooner,".
Adam's message was a response to Yassine Elmandjra, a crypto analyst from Ark Investment company. Last month, Elmandjra said Bitcoin was on its path to monetization, with substantial potential. "In our view, Bitcoin's $200 billion market cap—or network value—will scale more than an order of magnitude to the trillions during the next decade," he said, according to Forbes.
Elmandjra also cautioned that several factors could derail Bitcoin's run, including regulatory uncertainty and over-institutionalization, which, according to him, would result in few parties dominating the transactions. This would destroy Bitcoin's value proposition.
Market Cap in 2020
The current market cap of bitcoin is around $108 billion. If Back's prediction is to come true, the market must increase by 400% within two years. Cointelegraph reported, noting that Bitcoin needs to have a price of around $50k per BTC to reach a market cap of $1 trillion. On-chain data resource Econometrics tweeted that at $100k per BTC, the market cap will be at $2 trillion, the same market cap as Apple's. "one BTC would be worth about $500k to reach the market cap of gold," he said. While this is a staggering leap, the popularity of BTC has grown so much and so fast that it isn't as outlandish as you might expect. Anyone can invest in bitcoin, be it a large corporation or the average Joe, 9-to-5 worker. Even certain types of IRA accounts are geared towards BTC and other cryptocurrencies. The popularity of BTC grows more and more with each passing day.

At the moment, Bitcoin price prediction is undergoing a period of lower volatility. Data from Coinmetrics recently revealed that Bitcoin's 180-day volatility has dropped to 0.028 last Sunday, the lowest in two years. In a previous report, cryptocurrency exchanger Krake revealed that Bitcoin's volatility dropped to its lowest every time a price rally usually follows it. Bitcoin is currently trading within the mid-$10,500 range. Analysts and traders hope for the benchmark cryptocurrency bitcoin to begin forming a pattern instead of moving sideways for an extended period.
You may also like: bitcoin price x2 double your btc moon bitcoin live