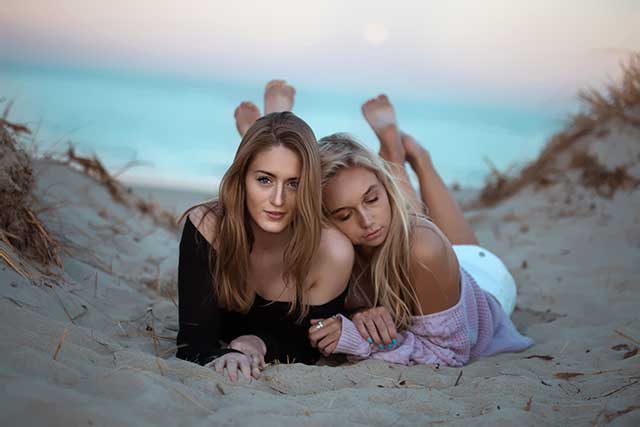 What exactly is Fansly? How do you make money? How much does the Fansly app charge or take away from payouts? What payment methods are available in Fansly? All of your Fansly-related queries have been addressed.
Fansly app, a site similar to OnlyFans that hosts content creators' work, claims to receive 4,000 applications per hour.
As a result, people are left without a platform who create such content, which could explain why Fansly sees such an increase in activity.
With an increasing number of creators and consumers flocking to Fansly app, let's see how it compares to OnlyFans.
Fansly is a website that allows content creators to sell and monetize their content quickly. It has gained popularity among content creators. If you're familiar with Onlyfans, you'll notice that the two websites have similar features, but the Fansly app is one step ahead in terms of features.
Fansly, a content subscription website, has gained popularity among the general public, but many have questions about the platform. The article will address some of the most frequently asked questions.
Fansly App Review: What is Fansly App?
If you are a content creator looking to monetize your content on a reliable platform, the Fansly app is a good option. Fansly provides a variety of tools for selling and monetizing your content. Fansly has a subscription method through which content creators can earn money, like other social media platforms that offer content subscriptions.
OnlyFans vs. Fansly
Overall, both platforms are very similar, except for the Fansly app, which focuses solely on NSFW content. That is the primary distinction between OnlyFans and Fansly app.
Despite Fansley's rapid growth, OnlyFans still has significantly more users. However, many workers are joining the Fansly app as a backup if OnlyFans decides to ban adult content again.
Fansly has all of the same great features as OnlyFans, such as watermarks to prevent the illegal use of your content and location blockers to prevent your friends and family from accidentally discovering your nudes on the fansly.com website.
However, one useful feature that the Fansly app provides as a website similar to OnlyFans is the ability to create subscription tiers for your account. That means you can entice free fansley users with lower subscription prices while charging a higher fee for full access to all photos and videos.
Fansly Rating and Twitter Account:
Twitter | 2.3 rating on TrustPilot
Fansly FAQs:
You don't have to be concerned if you're new to the platform and don't know how to become a creator or if you have questions about content ideas or getting paid. Some of the most frequently asked questions are listed below:
Is Fansly considering crypto as a payment method?
A- Fansly has plans to implement and introduce cryptocurrency and other payment methods or options they were considering before the news broke.
How do I become a Content Creator on Fansly?
It is straightforward to become a content creator on Fansly. To join, they have a specific procedure. Fansly, unlike Onlyfans, has a short application process and responds within three hours. Sign up for Fansly as a creator here.
Can I sell pics of my feet on Fansly?
Yes, but FeetFinder is a better platform for selling pics of your feet. Like Fansly, you can make money on FeetFinder by acquiring paying subscribers, but you can also make money by uploading your feet pics and videos to create a feet album that people can purchase.
A feet album is a one-time creation that can be bought multiple times. One of the best parts about selling your feet pics on FeetFinder is the chance to be discovered or exposed. Join FeetFinder as a seller of feet.
How does Fansly protect content creators from chargebacks?
Fansly handles chargebacks both now and in the future. To clarify, it depends on two scenarios. For example, if someone subscribes to his favorite content maker, receives the updates from the content maker, and then attempts to apply for a chargeback, Fansly will resolve that.
The second situation in which Fansly would not cover the chargeback is when the content creator promised to provide content to a fan. The fan paid for the content, but the content creator never delivered the content.
Are there any Fansly alternatives or sites like Fansly?
There are numerous sites where you can generate content and earn money. Fansly is one of these websites.
FriendsOnly: FriendsOnly is a platform similar to TikTok for content creators, where you can earn money by attracting paid viewers, receiving tips in the form of gifts, and selling pay-per-view videos. Another advantage of FriendsOnly is that it provides you with more opportunities to be discovered. Sign up as a Creator for FriendsOnly here.
Fanvue: Fanvue is a site similar to Onlyfans or Fansly on the social media platform, where content creators can earn money by selling their photos or videos. They offer quick payouts, good discovery, and the ability to start a subscription or fan page and make money like Fansly and Onlyfans do.
Cliqfans, LoyalFans, Chatiw, Emerald Chat and hundreds of other websites where you can start a subscription business and make money selling your content are examples.
Can you sell worn or used items to your fans as a content creator?
You are not permitted to sell worn or used items as a content creator. Check anything you sell on Fansly before delivering it to your fans. Fansly does allow content creators to sell some of their things to fans, but they cannot be used, especially not worn items.
Does Fansly appear on bank statements?
Yes, Fansly will be mentioned in statements. It will be listed as a secret media LLC on the financial statements.
Can I use Fansly internationally? What nationalities cannot use Fansly?
Fansly is a global website and content subscription platform. Belarus, Balkans, Cote, Burma, Liberia, D'Ivoire (Ivory Coast), Democratic Republic of Congo, Iran, Iraq, Cuba, North Korea, Sudan, Syria, and Zimbabwe are among the nationalities barred from using the website as a content creator. The list may become more comprehensive as Fansly adds more payouts and payment options.
Will Fansly implement a black screen feature to prevent screen recording and screenshots (like Netflix)?
Fansly says they are working on DRM blocking and will be able to add this feature to their platform soon. Fansly support has confirmed that the DRM blocking feature is on their roadmap.
Are fansly's creators protected from piracy and fraud?
Fansly prioritizes fraud and piracy among its top priorities. Fansly has invested heavily in developers to ensure they are ahead of their competitors. Fansly, for example, has backend features that make it difficult to download or record content from Fansly.
Does Fansly provide a W9 tax form to US content creators?
Yes, Fansly does provide US content creators with a W9 tax form. If the content creator earns more than $20,000 annually, he will be given a W9 tax form. The Fansly support team says they are working to improve this.
Can content creators schedule or queue their content on the platform?
Yes, Fansly content creators can schedule their content. Fansly makes it simple to plan your upcoming content. A 'Schedule Posts' button can be used to prepare or edit the scheduled posts.
Is it safe to do work on Fansly?
Fansly is a safe platform with a friendly support team always available to assist its content creators.
Is content permitted on Fansly?
Yes, content is permitted on the platform, and many celebrities like Justaminx, Stpeach, Vylerria, Amouranth, Minx create content on the Fansly platform.
Is it legal to work on Fansly as a content creator?
If your country permits content creation, you are eligible to become a content creator on Fansly. Fansly encourages content creators from various niches to create content and earn money. Some famous Fansly content creators are Justaminx, Stpeach, Vylerria, Amouranth, Minx are in trend these days.

Final thoughts:
Fansly is a well-known and secure content subscription platform. Fansly allows you to create any content and earn a lot of money. Many features on the platform assist content creators in growing their fan base. Fansly is well-known among content creators, and content creators do well on the platform.