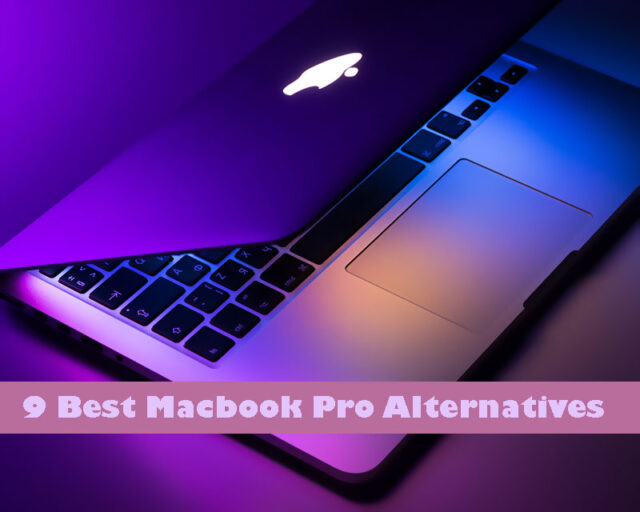 No Doubt, MacBook Pro is a fantastic machine among all alternatives available today. It is unbeatable in terms of features and specifications. However, they can be costly, prompting some to seek one of the best MacBook Pro alternatives. This is why we went deep and compiled a list of the finest MacBook Pro alternatives for anyone who cannot afford one or is not a lover of macOS.
If you do not want to buy a MacBook Pro, there are, thankfully, many other alternatives that provide a comparable experience. This post examines the best MacBook Pro alternatives for 2022.
Because MacBook Pro is pricey, many customers may look for alternatives. To be fair, a high price is far from an Apple exclusive in this market segment—most laptops suit the criteria of professional users, and digital content creators are on the pricier side. Advanced processors, GPUs, and displays are not cheap. However, given the sheer number of manufacturers, the beginning price points and adjustable combinations of Windows notebooks are far more varied than those of the MacBook Pro.
This article will go through various Macbook Pro alternatives available on the market and a list of things and features to look for when searching for a portable Windows-based laptop.
How We Selected the Best MacBook Pro Alternatives
Choosing the greatest MacBook Pro alternatives is more than simply selecting the best of the best from each manufacturer. It goes beyond that. Instead, you must recognize what the MacBook Pro line represents: strength combined with beauty. Knowing this, we break down the aspects we examined when making our selections in depth below.
Displays of 13, 14, and 16 inches to match the current MacBook Pro range

Top-tier specifications for maximum performance

Premium materials in conjunction with sturdy constructions

Slim profiles make them portable and easy to travel with.
Now that you know what to look for, checking out our list of the top MacBook Pro alternatives below.
Top 9 MacBook Pro Alternatives in 2022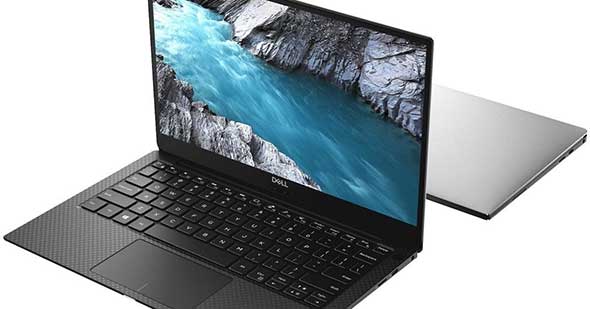 Dell's XPS 13 laptop has shown to be dependable for years, encapsulating all you need in the best MacBook Pro competitor. The most recent iteration remains a marvel because of its streamlined design and superb performance for all your work requirements.
We like how the ultra-thin bezel around the display makes it appear larger than the 13.3-inch size indicated on the specs sheet. It boasts an 80.7 percent screen-to-body ratio. Under the hood, there is plenty of power, with a 16GB of RAM, 11th generation Intel Core i7 processor, and a 512GB SSD.
No surprise, Dell continues to outperform with the XPS 13, which serves in the list of viable MacBook Pro alternatives. And guess what else? The organization provides a steady supply of Dell deals across its whole portfolio.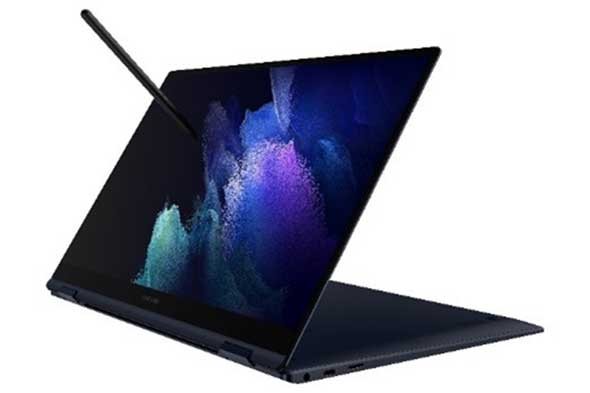 The Samsung Galaxy Book 2 Pro earns the top rank for how it flawlessly mixes beauty and power. It has one of the cleanest-looking designs. The basic style chosen by Samsung will not disappoint, especially given that it weighs less than two pounds.
The Samsung Galaxy Book 2 Pro comes in several power options, including up to a 12th generation Intel Core i7 processor to handle whatever you throw. A gorgeous AMOLED touchscreen display catches the eye with its strong iridescence and wide viewing angles.
Finally, the Samsung Galaxy Book 2 Pro's quick charging will let you get some serious work done. In fact, with only 30 minutes of charging, it can attain approximately 40% of battery power. How is that for proper MacBook Pro alternatives? From where we are, we can see Apple trembling.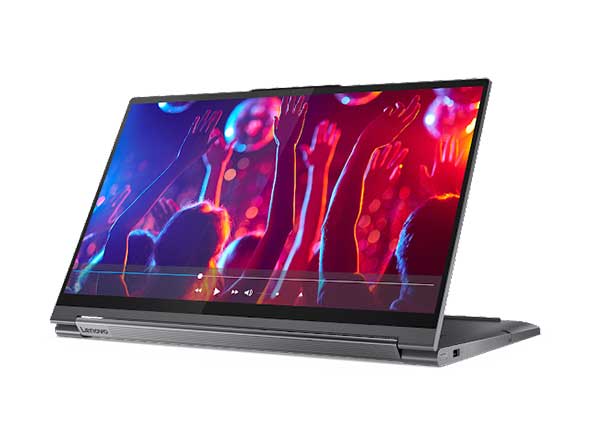 Lenovo's Yoga brand has long been popular, but the latest model stands out because of its stunning 4K OLED display. Thanks to this panel, it is a sight to behold because of how the colors pop.
What truly catches our attention, though, is the powerful performance of its rotating soundbar, which has been adjusted by Bowers & Wilkins. Streaming our favorite shows and movies has never looked better with its OLED display, but its sound performance rounds off the package with booming bass and clear tones.
Aside from that, it is a powerful and stylish laptop that works as a workhorse thanks to a 12th-generation Intel Core i7 processor and 8GB of RAM.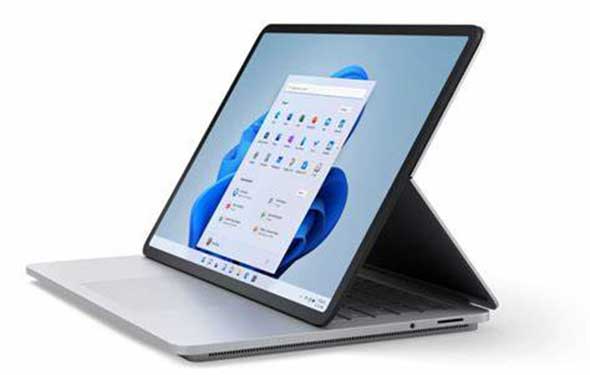 The metal bodies, sleek lines, and solid craftsmanship of MacBook Pros set them apart. If a style is important to you, you should look into Microsoft's Surface Laptop Studio.
Not only does it have the same basic appearance as MacBook Pros, but Microsoft goes one step further by including a convertible option. After changing it to tablet mode, you can rapidly switch from typing emails in laptop mode to drawing work.
The Surface Laptop Studio has faithfully reproduced nearly every aspect of the MacBook Pro alternatives, even how the trackpad is slightly recessed. With its 11th generation Intel Core i7 processor, 32GB of RAM, 1TB SSD, and NVIDIA GeForce RTX 3050 Ti GPU, it is a productivity heavyweight.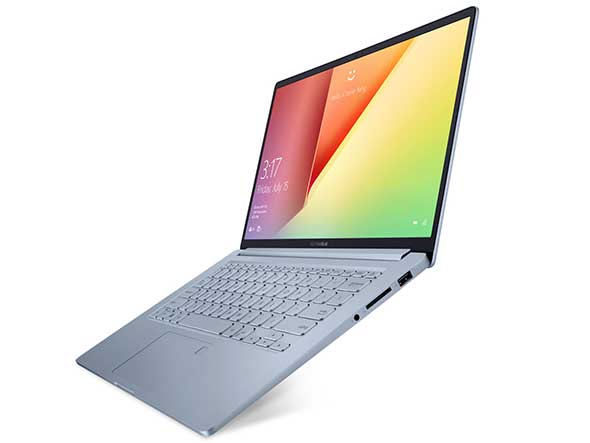 Nothing draws attention more effectively than a well-designed OLED screen. The Asus VivoBook Pro 14 has a 14-inch 2.8K (2880 x 1800) 120Hz OLED NanoEdge wide-view display, which no other laptop has.
Colors are meticulously replicated since it covers the entire DCI-P3 color gamut, which means they can generate a broader spectrum of colors. Colorists working with ungraded video footage can achieve certain hues more accurately.
Of course, the Asus Vivobook S 14X OLED would not be good in the list of MacBook Pro alternatives if it did not come with top-tier features. The AMD Ryzen 7 5800H processor will be combined with 16GB of RAM and a 1TB SSD.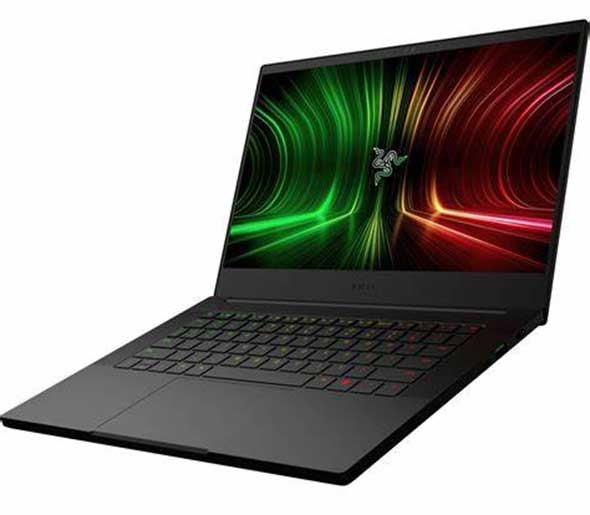 The Razer Blade 14 can be your secret office weapon or after-work gaming laptop. Inside is 1TB of storage, an NVIDIA GeForce RTX 3060 graphics card, and 16GB of RAM.
The content on the touch display 1080p, thin-bezel will appear amazing whether you are working or gaming. And all of that power is contained within a lightweight and slim frame. In comparison to standard gaming laptops, it weighs only 3.92 pounds. It is a more expensive alternative to a MacBook Pro, but this mix of power and portability is difficult to find.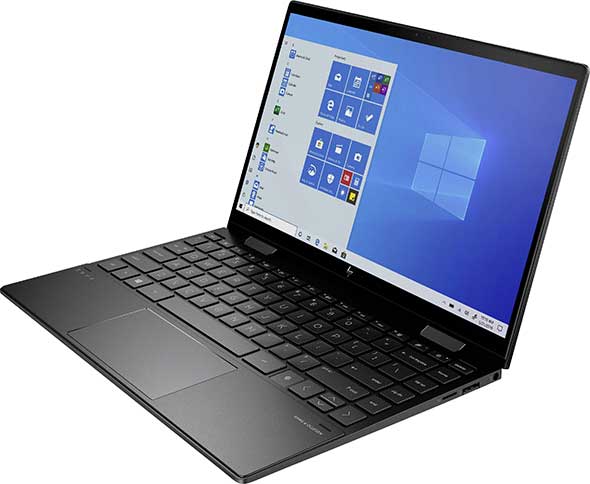 Since they are constantly on the move and doing something, business users can be quite demanding. Because this two-in-one convertible laptop has all the characteristics users require, the HP Envy x360 13 can meet their demands to complete their workload efficiently.
Consider having to accept video calls continually. The HP Wide Vision HD Camera on the Envy x360 13 also has a separate camera shutter button that customers may use to deactivate the camera instantly. It is ideal when you are on a video conference call and need to swiftly cut your video stream to accomplish something, such as slide your four-legged companion off your desk without others seeing.
This HP Laptop is a great addition to MacBook Pro alternatives with much to offer business users, including a gorgeous OLED panel, an 11th generation Intel Core i7 processor, a pen for taking notes, and much more.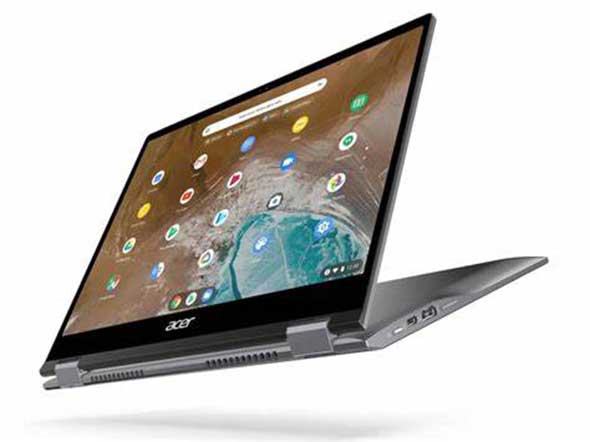 The finest MacBook Pro alternatives do not have to be entirely Windows laptops. The Acer Chromebook Spin 713 is on our list because it is the greatest option for a Chromebook.
Because of its small construction, harsh lines, and gray-colored exterior, its appearance is reminiscent of Apple's MacBooks. Best of all, how you may handle it adds additional value because it can function as a laptop — or fold up to become a convenient tablet.
Do not let the fact that it is a Chromebook fool you into thinking it is weak. This is because it includes a 10th generation Intel Core i5 processor, 8GB of RAM, and a 128GB SSD. Also, check best bluetooth devices to look for in 2022.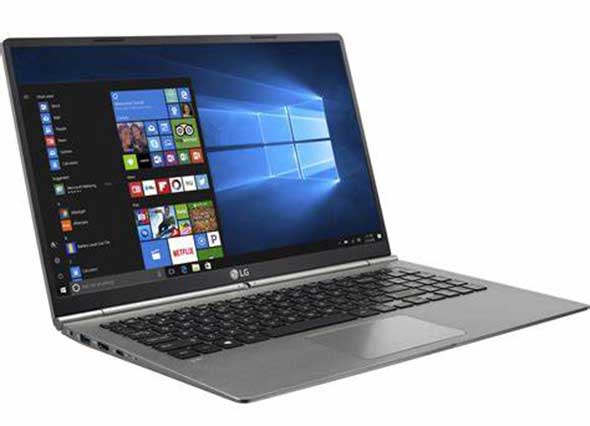 The lightest MacBook (13-inch) weighs 3 pounds, but the LG Gram 15 easily outweighs it at 2.47 pounds. Even better, it sports a larger 15.6-inch 1080p display.
Talk about making the most of what you have got! Despite being the greatest lightweight alternative, the LG Gram 15 is still a powerhouse despite its thin and light chassis. It has powerful hardware, including an 11th generation Intel Core i7 processor, a 512GB SSD, 16GB of RAM, Thunderbolt connectivity of two USB-C ports.

All of this is crammed into a chassis that measures 0.7-inches at its widest point.
Which MacBook Pro alternatives Should You Get?
We have chosen our top options from worthy alternatives to the MacBook Pro based on the important criteria. Whether you are considering a corporate transfer from macOS to Windows, making the switch for the sake of certain software, or selecting your first professional laptop, one of these solutions will undoubtedly meet your demands. Some are light-and-thin challengers to the MacBook Pro with 13-inch display, while others, like the 16-inch variant, are more akin to professional workstations. They all meet or exceed the basic specifications and feature criteria outlined above, and most of them can take you as far as you want.
FAQ about Macbook Pro Alternatives
Let us go over some of the most common questions about the MacBook Pro and how it compares to today's most popular Windows-based alternatives:
Does Apple Make the Best Laptops?
Not necessary, though you might make an argument that it is. While their laptops are indisputably wonderful, they are not for everyone, and they have problems and drawbacks that can sometimes be dealbreakers. Everything is dependent on your process and use-case situation. Best Bluetooth Adapter for PC.

The freshest and finest MacBook Pros, on the other hand, are fantastic. They may be the best option if you can harness their novel architecture — or, more accurately, if your workflow can benefit.
Are There Any Good MacBook Pro Alternatives?
There are! Windows-based laptops are fantastic and will only improve as Intel, AMD, and others continue to innovate.
Because Apple's MacBook Pro is so fantastic, everyone else is being forced to develop and make better alternatives, which helps us — the end customers — the most.
Is the MacBook Pro the Best Content Creation Laptop?
It is. If you are a graphic designer, videographer, or music producer, the MacBook Pro — or any other M1-based Apple device — will improve your productivity significantly along with their alternatives.
It is not just the chipset but also how everything has been balanced: the amazing display, the nearly non-existent fan noise, the long-lasting battery life, top performance even when unplugged, and so on.
Are MacBook Pro Alternatives powerful enough?
They certainly are! Intel and AMD-based laptops may not be as efficient as Apple's, but they do not lack power!
They will, however, be louder and, most likely, hotter. That, however, is not a deal breaker and should not deter you from purchasing them.
Conclusion
In 2022, there have never been more potential alternatives to Apple's MacBook Pro.
They are not necessarily bad in any manner, so if you are a Windows user looking for a new laptop, you will have a lot of options to select from!