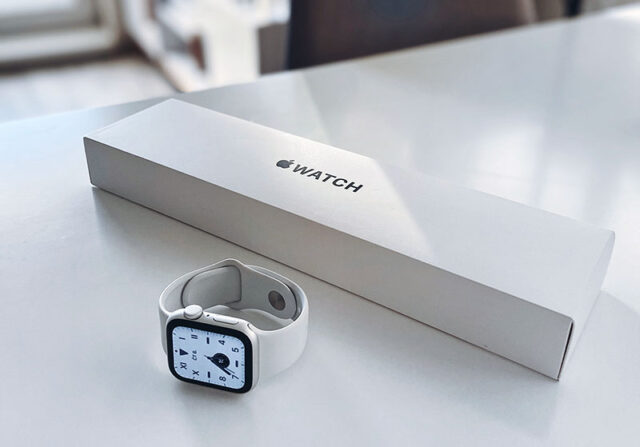 Find My service on the Apple watch includes Activation Lock. It binds the device to your Apple ID; if someone attempts to restore it without first removing it from your Apple ID, It will not allow them to do anything with it. It'll simply become a dead brick.
What is Activation Lock on Apple Watch?
Apple has included a variety of methods like activation lock to prevent your Apple watch or iPhone from getting into the hands of criminals. Find My provides geolocation services for all Apple devices as well as remote wiping. In addition, the program includes an Activation Lock for iPhone and Apple Watch different models, which stops potential robbers from erasing your phone and reselling it.
Nobody wants their gear to be stolen or mysteriously disappear, but it's important to be prepared if it does. After all, it's not just about your hardware; the data on your iPhone or Apple Watch is just as crucial (if not more) to safeguard.
Is Activation Lock activated on my Apple Watch?
If your Apple Watch comes with watchOS 2 or later, Activation Lock is enabled by default when you set it up; you can verify it by heading to the Apple Watch app on your iPhone or via iCloud.com.
How to Determine Whether Your iPhone Has an Activation Lock
On your iPhone, launch the Apple Watch app.

Select the My Watch option.

Click on the Apple Watch icon.

To the right of your Apple Watch, press the info button.

To access the Find My app, tap the Find My Apple Watch button.

The Activation Lock is activated if you can see your Apple Watch in the Find My app.
If I don't have my iPhone, how can I tell if the Activation Lock is turned on?
Even if you don't have access to your watch's iPhone, you may check its status via iCloud.com.
Navigate to icloud.com.

Sign in using your Apple ID.

Select the Find iPhone icon.

From the top center of the screen, select the All Devices dropdown.

Locate your Apple Watch.

If your Apple Watch appears on this list, the Activation Lock is activated.
How can we enable Activation Lock if we don't already have it?
If your Apple Watch isn't showing up in the Find My iPhone app or is showing offline, there are a few things to look into.
You may not be signed in to iCloud on your watch right now.

You're using an outdated version of watchOS.

Your watch is not successfully synchronizing with your iPhone.
How to Register Your Apple ID on Your Apple Watch
If your Apple Watch isn't linked with your iCloud account, you may need to repair it. This will reconnect your watch to your iCloud account and update your firmware, but it may take some effort.
Restart your iPhone and Apple Watch.

If this does not work, you should unpair your Apple Watch from your iPhone.

Back up your Apple Watch and restore it.

Enter your iCloud account details during the restoration procedure to enable Activation Lock. You'll also be prompted to enable Find My Apple Watch.
Why should you remove activation lock on your Apple watch?
If you want to sell your Apple Watch or restore it to give to a friend or family member, you should remove the Activation Lock beforehand.
How to remove Activation Lock from a Remote Location
If you've already erased or given away the iPhone that was associated with your Apple Watch, you may remotely remove Activation Lock by going to iCloud.com.
To disable Activation Lock on your Apple watch, go to iCloud.com on your computer's web browser.

Enter your Apple ID and password to log in.

Select Settings.

Select your Apple Watch from the list of My Devices.

To uninstall your Apple Watch, click the X next to it.

To confirm, click Remove.