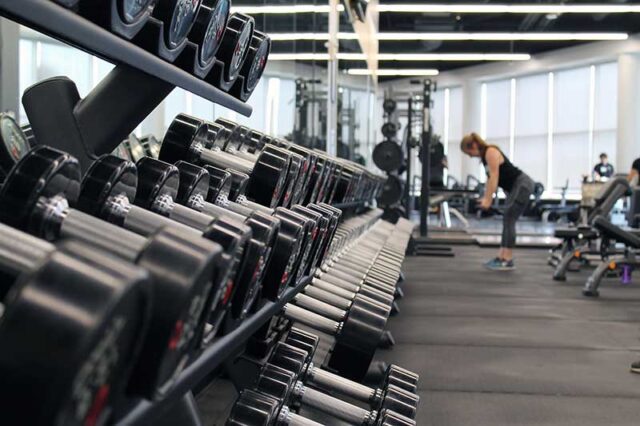 In early 2021, HOTWORX officially started at Clift Farm in Madison, Wisconsin, and quickly gained a lot of members. Each person has found value in this unique exercise experience differently.
Hotworx is a boutique-style gym (small-scale, semi-personalized, not your average big-box facility) with multiple infrared heat saunas that play virtual exercises. Saunas each have a different exercise, and the HOTWORX app lets members choose their sauna and the time they want to do it.
HOTWORXs provides isometric and high-intensity interval training routines. Isometric workouts last 30 minutes and include yoga, core, pilates, barre, hot buns, etc. Cycling, rowing (coming soon! ), Hot Blast, and other high-intensity interval training (HIIT) routines are just 15 minutes long.
Members are welcome to book as many courses as they like, with some arriving early to squeeze in one workout hurriedly and others stacking 2-3 workouts one after the other.
Since first swinging opens its doors and greeting charter members, HOTWORX has worked to increase the alternatives available to its members. One step inside HOTWORXs, and it's clear what's going on is unlike anything else in the neighborhood. The foremost vital factors distinguish HOTWORX as a unique gym choice in Madison and the ideal match for many people who are still looking for a fitness plan that "clicks."
How HOTWORX Differs From Other Local Gyms?
A boutique-style gym
Since their overhead is smaller than that of many boutique gyms, HOTWORX can provide memberships at a low cost compared to other small-scale fitness studios. Memberships are just $59 per month and frequent and effective sign-up promotions!
It is open 24 hours a day, seven days a week.
Though it is only operated during the day, members are welcome to come in at any time of day or night to work out. The facility is highly secure, and each member has a code that allows them to access it at any time of day. Katherine claims that it is not uncommon to see individuals working out at HOTWORX at all-night hours.
It offers a private bathroom with a shower.
HOTWORX offers one private bathroom, including a shower and free clean towels. Bring your amenities, rinse off, and get on with your day! This is an excellent choice for folks who dislike enormous gym bathrooms.
HOTWORX features a complete strength-training facility.
I was blown when I saw the new strength-training equipment at HOTWORX that can be used with any workout! This room is outfitted with Bosu balls, a wide range of dumbells, kettlebell weights, battle ropes, etc. This strength-training section is not located within a sauna.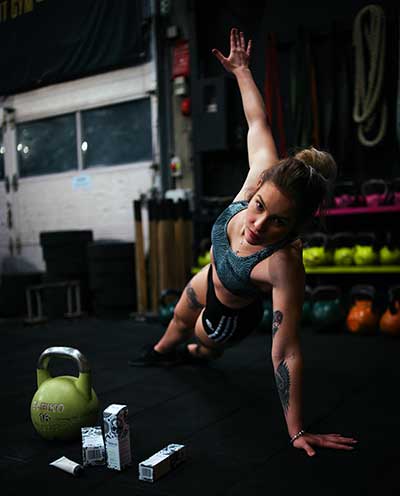 HOTWORX near me in Madison, Alabama
Katherine is the new user of this HOTWORX branch, and she claims she started working for them after seeing her own life alter dramatically as a member.
"I dropped 37 pounds in a matter of weeks!" She enthusiastically shared that I injured my back in three places last year and was informed that I would never be the same athlete I once was. I began at HOTWORX, though, and I've never seen such results from a gym anywhere else!
She claims that testing HOTWORX through the "first visit is free" promotion was all it took for her to realize she'd met her match.
When questioned about anecdotes she's heard from current members and how they use HOTWORX, she replies that they're all different.
To begin, she claims to have numerous hikers that use HOTWORXs as fantastic cross-training for their climbs.

She also presented a tale about a member who joined after being warned that her blood pressure was dangerously high and that she required medication.

She chose to join a gym and attempt to control it herself before going on medication, and her blood pressure is now back to normal!"

The user also told a tale of a husband and wife couple who come in twice a day, at 4 a.m. and 6 p.m., to get in a bit of exercise together.

Because the heat has so many advantages, your body will begin to want this environment!
She claims that individuals of all ages and genders come in to work out. Katherine explained that many males think HOTWORX is exclusive for women, but that couldn't be further from the truth," Katherine explained. Body-builder men will come in and think it's simple, but they'll quickly realize it's very different from how they're accustomed to exercising.
According to Katherine, many users appreciate having the HOTWORX app connected to their activity tracker watches and reaping the benefits of this combination. She claims that many members love keeping track of their numbers and growth.