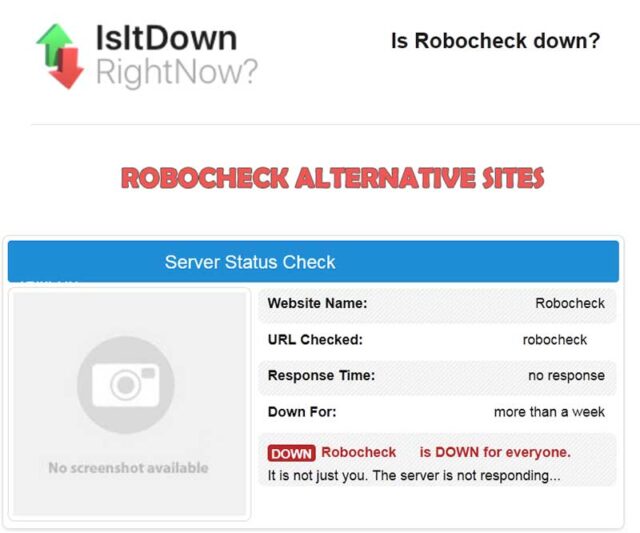 Robocheck is an information check that lets you buy SSN search and DOB search details. To use this platform, you first need to sign up. Then, it's easy to log in to your account. There is a database on Robocheck that lets you buy someone else's SSN (Social Security Number), DOB, and other information for a couple of bucks. If you already use Robocheck but don't know how to use or log in to your account, keep reading.
What is Robocheck used for?
It is a website called Robocheck that lets people buy someone else's personal information. SSN, DOB, CVV Fullz, and Discards are some of the things you can give. This site gets a lot of traffic every day. The first thing you need to do is sign up for an account on this website. If you want to do that, you will need to have a valid user ID and password.
People use Robocheck to find out things. If you need help with the registration and login process on Robocheck, you can see it in a short video on the next page.
What is an SSN, or Social Security Number?
To better understand Robocheck, first we need to know about SSN number. People use the term "SSN" to talk about their Social Security Number. If you live in the United States, you will get a unique nine-digit number from the government. The Social Security Number (SSN) is only for people who live in the United States permanently, are citizens of the United States, or work in the United States. People get their Social Security numbers from the government. You will need to fill out Form SS-5 to get a Social Security Number. After you finish the inquiry, you will get a social security number and a card with your number. Use this number to keep track of everything you've earned and how many years you've worked for the government.
How do you use Robocheck?
Robocheck is a place where you can find a lot of different kinds of information. However, if you want to see that information, you must have an account and log in credentials. As we said earlier, with the help of this website, you can buy information like your SSN, DOB, and more.
Robocheck can be replaced by a lot of other alternatives. For example, SSN24.me is a website that does the same thing, but it has a good reputation among carders and hackers. Robocheck is easy to use. There is a way to get all the information it has if you sign up for an account. Soon, you will be given the steps to set up an account.
How do I sign up for Robocheck?
Robocheck has a lot of information, but only if you use it. Everyone can become a member. If you aren't already a member of Robocheck, you will have to register. To create a new account, you will need to follow the steps above.
Navigate to https://robocheck.cc/sign.
You'll be on the sign-in page now.
Click on "Registrations" to go to the next step.
As soon as you click on the "register" button, you will see a new page.
Fill in your username and password, and then re-enter your password on the next page.
To write Jabber after that, you have to do that as well.
The last step is to click on the "Registration" button at the end of the process.
Finally, your account on Robocheck is set up. If you don't know what jabber is, what will you do? A protocol for instant messaging would be like what WhatsApp, Facebook, Messenger, and Telegram are. Jabber has a lot of different domains you can use for your address, which means you can be more creative with it.
How do I get into my Robocheck account?
In general, it's pretty easy to log into your Robocheck account. Those things will be needed for that. This is the username and password you used when you signed up. Because you might not be able to get your credentials back, you need to keep them in mind.
Anyway, you have to follow the steps that are below to get into your account.
The first thing you need to do is open the browser on your device and type the URL robocheck.cc/sign into the box.
On the home page, you'll be asked for your name, email, and phone number.
Enter your username and password.
Click on "Sign in."
That's it.
There's no doubt that this is a lot easier than anyone could have thought. Then, but make sure you've filled in the right information! Otherwise, you'll be hit and end up with no results at all, so don't do it. There are a few other alternatives you can use instead of Robocheck. You can try them for the same thing.
Does Robocheck show legit results?
It's not our job to tell you if this website is real or not. That being said, SSNdob is the best website you can use to find out about things. Use Robocheck to find out about anyone. Apparently, that information can be found for sale on this site. You can buy someone else's SSN, DOB, and other things for just $2.90.
Robocheck Alternative Sites

Robocheck gives important information and a way to buy that information. Yet, there are some other alternatives to Robocheck that work just as well. You don't have to use Robocheck to check things.
If you want to look up a database on a website, you can go to the robocheck alternative site SSn24.Me. With the help of this website, you can find your SSN and DOB just by typing in your name and home address. There are also options like Ssndob, Ssndob.cm, Ssn Dob Shop, Ssn24, Ssn Generator, Ssn Lookup, and so on.
This is another alternative way for people who use Robocheck to get their money. Mydarkreviews is a website that gives Fullz and CVV reviews of well-known stores. Check out this site to see full CVV dumps and reviews from people who have had their Western Union, PayPal, and cash app stores hacked. If you want to get to this website, you can type in the website link in your browser to get there.
Sites like Robocheck

Alternative sites like Robocheck in terms of what they have, how much traffic they have, and how they are organised.
Robocheck.cm
Rank: 6,535,139
Visitors: 11K
ROBOCHECK – Alternative Login Page.
Robocheck.cc
Rank: 205,365
Visitors: 245.8K
Sites like ROBOCHECK – Login Page.
Ssn24.me
Rank: 421,534
Visitors: 128.8K
This platform will help you search people and find your SSN and DOB even if you only know the name. You can use the US database by state and address. All of the people who live in the United States, Robocheck is a credit card checker that can be used as an alternative on the web.
Robocheck.info
Rank: 10M+
Visitors: 7.5K
Social Security has ways to check social security numbers: SSN lookup site and how to locate your SSN number
Robocheck.org
Rank: 1,576,152
Visitors: 39.4K
Robocheck ssndob info checker
Conclusion
There is nothing more to say about the Rococheck now. Robocheck can be used to get or buy important information from anyone, no matter who they are. This website is working right now, and you can get to it from any of your devices, like a laptop, a desktop, or a mobile phone. So, I hope that you've figured out everything you need to know about the Robocheck platform by now. However, if you're still not sure and have questions about this, you can ask. Let me know what you think by commenting at the end of this article. We will try to come up with a good answer.