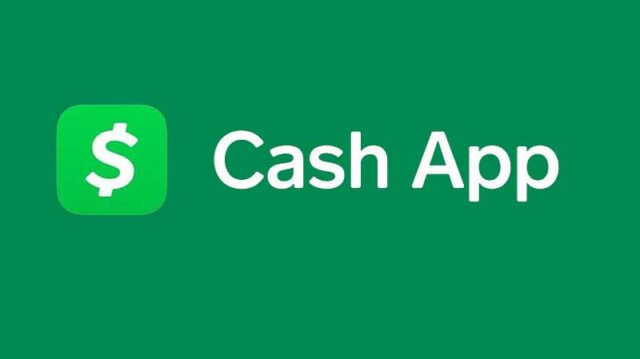 If you are wondering how to delete Cash App history or clear transactions of account, then you are on the right track. You can use your Cash App to send and receive money as soon as you create an account or activate your debit card. However, somewhere along the way, you may want to discover how to delete Cash App history, and the answer may surprise you.
Can we delete Cash App history?
You cannot delete Cash App history, but you can opt to hide transactions or completely delete the account.
Open Account > Icon of Profile > Support > Something Else > Settings > Close Account > Confirm to delete your Cash app account.
Open Account > Tab of Profile > Statement > CSV Export > PDF to obtain the history.
Is there anyway to clear Cash App History?
The truth is that you cannot clear the history on your Cash App account. Other accounts, such as Venmo, allow you to make transactions private or delete history, but the Cash App does not.
Perhaps regulators overlooked this because cash app transactions are already private and not available to anyone other than the accountholder. The Cash app does appear on bank statements, but just for you!
However, if a user desires to delete the transaction history, she or he must first delete the account of Cash App.
When you access the Activity Tab by tapping on the bottom-right corner, you can see the Cash App transaction history. No one else can access this information because the account number is yours to use on the cash app.
Is it necessary to delete the Cash App transaction history?
As previously stated, you can delete your Cash App account permanently to clean up your Cash App actions if necessary.
Launch the Cash App and select the Profile Icon to delete the history.
Then select Support and scroll down to locate the Something Else option.
Close the account by clicking Account Settings and then selecting Close Account from the menu.
Before you may confirm the action to delete the account, you must first submit certain information.
Once the account is destroyed, your $Cashtag will vanish, and you won't have to worry about the history because it will be gone forever!
Hide Cash App Transactions as an Alternative to Deleting History
It's pointless to go around in circles trying to resolve how to delete Cash App history of money transfer. As an old Cash App user, you'll recall that payment details merely display if the transaction is complete or pending and allow you to print a web receipt. That's all!
Other mobile apps allow users to hide transactions, but the Cash app does not; the full transfer history is already private.
Check the Cash App's transaction history.
You can view your transaction history at any time. This is an excellent way to keep track of your expenditures and know ahead of time if you need a cash advance.
Open the Cash App and tap the main icon at the bottom of the page.
Then select "Activity."
Tap on Payment Options to view recent transactions as well as their current status.
Cash App Payment History can be downloaded.
Before you hide the transactions or permanently delete the Cash App account, you should download and save the payment history.
Create a Cash App account on your smartphone or computer.
Select "Statement" from the Profile Tab.
Now, select Export CSV.
There will be more on-screen instructions to follow before you can print the transaction history.
For assistance, contact Cash App Customer Support.
If you are unsure whether you should hide transactions on your Cash App or permanently delete them from the history, it is best to get advice from their experienced team.
You can reach the team by dialling 1 (800) 969-1940 or by using the smartphone app. In addition, you can easily contact them via mail at the address listed below.
Cash App
Suite 600, 1455 Market Street,
San Francisco, CA 94103
In conclusion,
The Cash App is a secure and easy way to transfer money to other accounts such as PayPal, Venmo, or even bank accounts.
You can also have your account verified in order to enhance your spending limitations, but there may be times when you want to delete your transaction history.
Although there is no way to delete history on the Cash App, you need not be concerned because all transactions are fully confidential.
However, we recommend that consumers keep their Cash app account details secure at all times. Sharing your login information with a third party is not a good idea.
How To Delete Cash App's History Frequently Asked Questions
Can I delete my Cash App account's transaction history?
Because the application does not provide such options inside payment information, it is not feasible to delete the history. However, you can completely delete your account to remove all money transfer details.
Can I delete my Cash App account and start over to clear the history?
The application can be uninstalled from the main menu. You may, however, lose the pending balance as a result. As a result, before proceeding, be sure there is nothing left over. You may later create a new account and sign in again.
Can I have more than one Cash App account?
Users may have as many accounts as they choose, as long as each is registered with a distinct contact number and email address.
Is it feasible to set up a new account on Cash App with the same phone number?
Regrettably, Only one account can be registered on each phone number. As a result, having two accounts tied to the same contact number or email ID will be impossible.
Is the Cash App's transaction history saved?
Yes. The Cash App saves the account's entire transaction history, which you can't delete. Go to your profile, press "Payments," and then tap "History" to see your transaction history.
The Cash App saves the account's entire transaction history. Go to your profile, press "Payments," and then tap "History" to see your transaction history.