Certain Discord members use cool GIFs as profile photos (PFP). How can you turn your Discord PFP into a GIF? This tutorial will show you how to set a GIF as your Discord PFP, create a Discord anime PFP, and fix a GIF Discord PFP that isn't working.
New Discord users frequently struggle to understand the platform. It's simply standing there, staring at you. But you have no idea where to begin or even what to do. The cool Discord PFP is a terrific place to begin!
What could be better than a cute profile picture? I believe you are deserving of the cool Discord PFP. What comes next? Join or create a server where you can show off your Discord Aesthetic Anime PFP.
How to Make an Anime GIF on Your Discord PFP
Subscribers to Discord Nitro may use animated GIFs as their profile images. They have two choices for making Anime Discord GIF PFP. One uses Tenor GIFs, while the other uploads GIFs from your smartphone.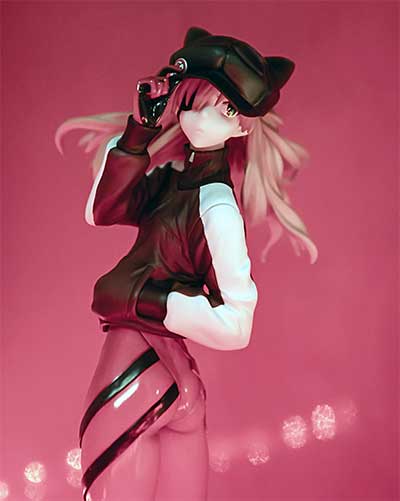 Here's how to turn your PFP into a cool Discord GIF.
Open the Discord app and sign in with your Discord account.

Click the gear icon at the bottom left of the window (User Settings).

To access the user profile, click the Edit User Profile icon.

To change your PFP, tap Change Avatar or click your profile image in the PREVIEW area.

In the popup window, upload a GIF from your device or search for one using the built-in GIF search engine. Choose the Anime GIF you wish to use as your Discord PFP avatar and use the slider to zoom in or out. To save the modification, click Apply.

Press ESC (to close the User Settings window).
How to Create a Cool PFP Discord GIF
Before creating a Discord GIF PFP, it's essential to understand the Discord profile photo criteria. The suggested Discord GIF PFP size is 128×128 pixels, and the maximum file size for your Discord GIF PFP is 8MB.
How to Download a GIF
Go to GIPHY or Tenor's websites.

Look for and locate the GIF you want to use.

Right-click this GIF and select "Open image in new tab."

To save the GIF, right-click on it and choose Save image as…
How to Make a Cute Discord PFP GIF
Go to the EZgif website, which is located at https://ezgif.com/.

Click "Resize" and then submit the resized GIF. Click the Upload button!

Enter "128" in the Width and Height boxes, then adjust the resize method as appropriate. If your GIF PFP is more significant than 8MB, you should use the Giphy resize procedure.

When finished, click "Resize picture."

Scroll down to the resized picture and click the download button to obtain this GIF PFP.
How to Resolve GIF PFP Issues on Discord
You can't use a GIF as your profile image. Is Discord GIF PFP not working? Here are possible solutions to this issue.
Make sure you have Discord Nitro installed.

Examine your Internet connection.

Check that the Discord PFP format is GIF rather than WebM.

Re-upload the GIF from your PC for iOS users.

Install the Discord app again.
Conclusion
That's all there is to Discord GIF PFP. Make your Cool Anime Discord PFP into a GIF by following the outlined steps!