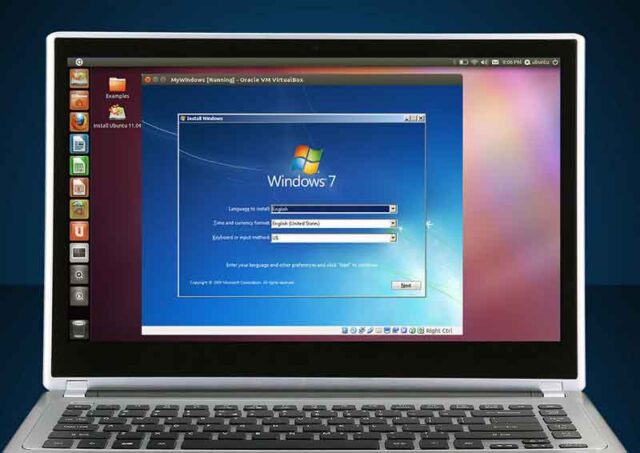 Best Virtual Machine of 2021 – Virtual Machines can be a lifesaver for Linux users. It is essential that developers have Linux OS installed on their computers. Linux OS doesn't allow for the same user interaction as Windows OS.
Virtual Manager can be installed on Linux, so you don't have to reboot the system each time you change the OS. This allows you to run Windows OS on Linux OS. The virtual machine allows the user to open Windows OS as if it were an app. A virtual machine monitor is a tool that communicates with the hosts and their virtual machines. These are the best virtual machines for Linux OS.
Best Virtual Machine in 2021
Here's a list of the best virtual machines for Linux
Oracle VM Virtualbox

VMware Workstation

QEMU

Red Hat Virtualization

Gnome boxes
Oracle VM VirtualBox
Oracle Virtual Box is completely free and was launched in 2007. It is compatible with Linux 2.4 and higher versions. Oracle VM for Linux allows you to go back in time with Windows 3.1 or OS/2.
It is capable of opening multiple guest windows. Additionally, it has advanced portability that allows a VM created on one host to be easily transferred to another host with a different OS.
It runs well in older Windows versions, such as Windows 3.1. It also accepts most USB devices. Oracle VM Virtual Box allows you to share files between your host and guest. There are over 100,000 users registered in the forum. New releases are released regularly. Oracle VM Virtual Box, which is Linux OS's best option, offers a free virtual machine.
VMware Workstation
VMware is one the most popular virtual machines available since 1998. A virtual machine is simple to set up and use. VMware Workstation is a benchmark for all virtual machines. It can run CAD or other GPU applications with ease thanks to the DirectX 10 support and OpenGL 3.3 support.
Advanced networking features will make it easy to create and manage complex virtual networks. VMware supports over 200 guest operating systems and allows you to create new VMs. The Pro version costs $149.99 for personal use.
If you need to run restricted virtual machines, then the Pro version will be required. The Pro version is $149.99. VMware Workstation Pro offers vSphere – VMware's cloud-based platform that allows remote access to company data from your local system. Sometimes a user may face a VMware workstation cannot connect to the virtual machine, which can be resolved with simple steps, but we think it is the best virtual machine that runs Linux Mint and other versions. Also, check CefSharp.BrowserSubprocess

QEMU (Quick Emulator)
QEMU, like Oracle, is an open-source and free emulator for Linux OS. This is easy to use and a great master tool. You can use it as a VM host or a machine emulator. The dynamic translation is used to achieve the best performance.
The actual speed at which the apps run is very similar to native applications. While most operations can be performed without administrator permissions, accessing USB drives or other tasks requires admin permissions.
Although all VM software can be very rigid and robust, QEMU is extremely easy to use. QEMU is one of the best virtual managers for Linux OS.
Red Hat Virtualization
Red Hat Virtualization is a popular VM. It boasts the most advanced KVM (Kernel Virtual Machine) and Enterprise Server features. It doesn't require a host OS for it to run and can be deployed in the bare-metal environment and can create individual VMs as needed.
In which type of virtualization, you create a virtual machine on top of physical hardware? Red Hat has advanced management tools that allow you to virtualize hundreds of VMs.
It is open-source, so it can be integrated with any other software you use. Red Hat's price is quite high when you compare it to other paid VMs. The price depends on which support plan you choose. Red Hat's basic price is $349.
GNOME boxes
Complex virtualization operations can be made very easy on Linux with GNOME boxes. It comes with an easy-to-use user interface and a quick setup wizard. You can also load OS images directly from a URL.
This virtual machine is best for Linux users who require complex tasks to be completed quickly. GNOME boxes for Linux are simple in appearance but can perform competitive functions with ease. The app is very simple to use, even for beginners.
GNOME's greatest feature is its ability to detect your OS and automatically allocate the appropriate amount of RAM or disk space. Advanced VM users will find it easy to use the robust command-line interface (CLI). Clone allows users to instantly create duplicates of virtual machines already in use.
Final Words
Select the best virtual machine for Linux OS from the above list and let us know how you like it. Start with free virtual machines if you're new to virtual machines. Then, move on to the paid services. Switch to Windows OS from Linux OS anytime you like.