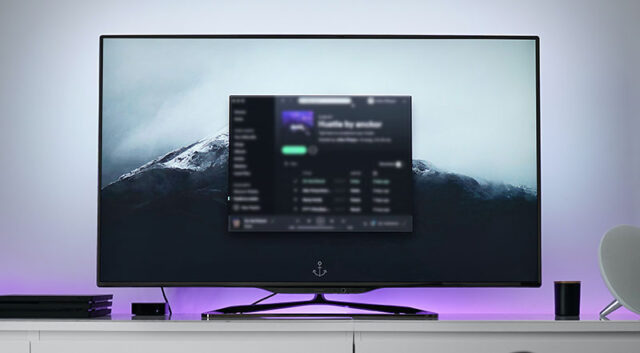 Millions of Americans know and trust Spectrum On Demand service as the best TV entertainment platform, but is the hype still valid in 2022? Then this guide will go over all of the important points.
Most people lead extremely hectic lives. You leave for work early in the morning and return completely exhausted.
Even so, you may need to do a few things before you can sit down and relax. With such a hectic schedule, it's difficult to find time to watch a few episodes of your favorite TV shows.
Perhaps this is why so many people are enamored with the binge-watching phenomenon. Many people watch nearly all TV show episodes in a single sitting because they don't have enough time to watch TV for most of the week. This is how the binge-watching trend began, quickly catching on.
Demand for content on online streaming platforms has increased in recent years. As a result, more streaming services are becoming available.
This has contributed to most people cutting the cord and streaming instead. To avoid being completely supplanted by streaming services, cable TV providers have devised a method for subscribers to enjoy content from any genre they desire. In this case, Spectrum On Demand is their solution to this difficulty.
What exactly is Spectrum On Demand?
The entertainment industry is notorious for never remaining static for long. When you think one aspect of entertainment has peaked, something new emerges.
Furthermore, people's preferences change all the time. Service providers must follow the trend and give their customers what they want.
Spectrum On Demand is an effort by Spectrum cable TV providers in this direction. It's a feature that allows subscribers to watch TV shows and movies from a large library of channel lineup. This collection comes from various platforms, including HBO, Showtime, Cinemax, and others.
Following the popularity and subsequent rise of the binge-watching trend, cable network providers recognized an opportunity to keep their subscribers engaged and entertained.
They began to provide video libraries with amazing content that viewers could access through subscriptions. Spectrum On Demand is thus a platform that allows subscribers to watch live tv on Demand.
This means you can watch your favorite shows whenever you want. With this feature, you no longer have to worry about missing any of your favorite shows.
Video On Demand is currently available from both cable and satellite TV providers. This feature's sole purpose is to allow subscribers to watch content whenever they want.
The main distinction between the two is that cable TV provides this service via its network line. These service providers rely on the networks of their parent companies for this purpose.
Additionally, cable TV providers provide their subscribers with access to the Video On Demand feature both online and through mobile devices. It's worth noting that this is gaining popularity among young and mature demographics.
The majority of VOD services are adequate, but others fall short. Fortunately, the Spectrum store near me provides excellent HD video content through its VOD service.
Furthermore, the Voice On Demand service is available on all Spectrum TV plans. As a result, users have a plethora of options at reasonable prices.
Here's a rundown of what Spectrum On Demand has to offer:
There are thousands of movies and tv shows to choose from.

Simple accessibility on various platforms, including browsers, mobile devices, and gaming consoles.

The ability to watch live TV as well as HD videos. To watch live TV, you must have a cable connection.

The ability to rewind the live stream after watching it for up to 48 hours. This is one feature that satellite TV providers do not provide.
Spectrum On Demand not only provides an exceptional and entertaining experience, but it also provides access and convenience that no other service provider can match.
With the press of a button, you can watch your favorite movies and shows, live TV shows and sports!
Spectrum On Demand supports which devices?
You can use any Spectrum TV-compatible device to access this feature. Whether it's a smartphone, tablet, or TV makes no difference. This feature is available if your device can run the Spectrum TV app.
The following streaming devices support Spectrum On Demand:
Fire TV from Amazon

Roku

Apple TV (Latest Model)

Smart TVs from Samsung

The Xbox One
You can visit their official website for the most up-to-date information on devices or contact spectrum customer service. This page contains a comprehensive list of Spectrum TV and Spectrum App compatible devices.
Spectrum On Demand provides which local channels?
The VOD platform gives you access to most of the local channels available in your area. Some of them, however, may be geo-restricted.
This is primarily because they are not available to everyone. This means that the channel may only broadcast in certain areas.
Spectrum added a feature called Location Flexibility to address this issue. Viewers can use this feature to watch their local favorite channels from anywhere in the United States or abroad.
The following is a list of the live Spectrum On Demand channels:
TBS, TNT, Fox News Channel, and other entertainment channels

News – HLN, MSNBC, CNN, and so on

ESPN, Big Ten Network, MLB TV, and other sports networks

Disney, Nickelodeon, Cartoon Network, and so on.
Furthermore, Spectrum VOD provides HD channels at no additional cost. Yes! You read that correctly. Everyone has access to HD channels for free!
This means you won't have to pay anything extra to watch your favorite shows in high definition. Here is a list of some channels that broadcast in high definition;
ESPN, ESPN2, and other sports networks

CNN, MSNBC, and other news outlets

Disney Channel, Nickelodeon, Nick Jr., and other children's channels
Visit their official website for further information.
Spectrum On Demand movies and tv shows
Spectrum On Demand has a massive library of movies and TV shows. It offers something for everyone.
There are some new songs on the playlist that you will enjoy. Aside from these new releases, here are some popular titles that you can watch at any time;
Seasons 1-5 of Vikings

Seasons 1 and 2 of Mr. Robot

Seasons 1 and 2 of The Blacklist

Seasons 1-9 of The Big Bang Theory

The Complete Series of Everwood (4 Seasons)

Seasons 1 and 2 of iZombie

Seasons 1-13 of Constantine

The Story of How I Met Your Mother
How does Spectrum On Demand operate?
The Spectrum TV On Demand service functions similarly to Netflix and Amazon Prime Video, except that it is live. This feature gives you access to a massive video library filled with TV shows, movies, and another programming.
This content is available in a variety of genres. The best part, however, is that you can watch it whenever you want. You no longer have to be concerned about missing a favorite TV show.
Users can also watch the shows and movies on any device they want, including their PC, mobile device, or favorite streaming device.
You can pause and resume whenever you're ready if you need to make some coffee in the kitchen. Rewind, fast forward, and restart are also options. This feature takes convenience to a new level, something never seen before in cable TV.
Aside from that, it has Pay Per View capabilities. This feature can buy or rent popular movies and TV shows.
You can watch them on any device with the Spectrum TV app installed. It's ideal for users who don't want to miss out on ongoing concerts or live sporting events. Even if your schedule is hectic, you can attend live shows.
What is the popularity of Spectrum on Demand?
The affordability of Spectrum On Demand is the primary reason for its popularity. Unlike other streaming services, it is very affordable and allows users to watch whatever they want whenever they want.
Spectrum on Demand is essentially free. Yup! I, too, can't believe it. All you have to do is choose a suitable TV package and sign up for this service.
You can access your favorite TV shows or movies by pressing a button. You can also pause or stop watching whenever you want. Moreover, you can also cast the Spectrum app to Chromecast as well.

For example, if you're watching a family action movie, there's no need to get up and refill the popcorn bucket.
When you're ready to resume, pause, rewind, or stop. Furthermore, Spectrum On Demand includes a DVR that allows you to record live TV and watch it later.
This feature is also accessible to users of all ages, particularly children. Not only do they have a lot of options, but the shows are also completely ad-free.
This allows children to learn without being distracted by the annoying advertisements on traditional tv stations. In this case, parents should consider Spectrum a viable alternative to cable TV for their children.
As previously stated, Spectrum On Demand has over 500 channels in its lineup. This provides users with a wide range of genres to suit all tastes and preferences.
You can watch ESPN, Big Ten Network, and various other sports channels if you enjoy sports. If you prefer news, you can watch BS1, CNN, or MSNBC.
If you enjoy watching TV shows or sitcoms, there are numerous channels to choose from, including A&E, History Channel, and others.
Every day, Spectrum on Demand will provide you with something new and exciting to watch. Say goodbye to the dull old shows. It's time to enjoy some juicy programming designed for entertainment and fun.
If you enjoy watching tv, this service is an excellent choice because it provides a diverse range of genres to suit all tastes.
Spectrum on Demand will most likely be able to cover all bases, whether you're a die-hard TV fan, a movie buff, or simply looking to have some fun with the family.
The future is full of surprises, and spectrum cable TV is no exception, with its wonderful features that will both ease and entertain you. It has all the bells and whistles you'll need to keep your heart happy.
FAQs
Is Spectrum On Demand a free service?
To use the On Demand service, you must have a Spectrum TV subscription. The way you watch the content will also be determined by your subscription.
What are the most popular movies available on Demand?
Various titles are available, including The Last Stand, Cloud Atlas, Safe Haven, Side Effects, and others.
Is Spectrum on Demand available on Roku?
Yes, Roku is among the streaming devices that support this feature. FireStick also supports Spectrum TV service.