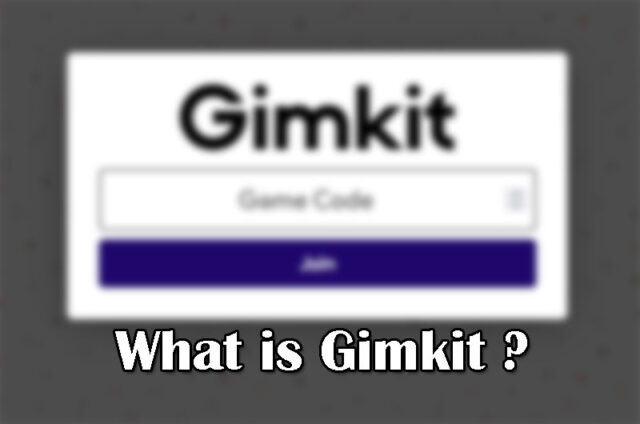 What exactly is Gimkit? How can we utilise it in teaching? Gimkit Live is a digital quiz game platform based on an app that teachers and students may use to study. This applies to both classroom and at-home learning settings.
Gimkit was created by a high school student while working on a school assignment. He believed that learning through games was a great way to learn, so he created an app that he intended to utilise in class.
The current, highly polished and well-presented version of this project is an app that delivers quiz-based learning in a number of ways, with extra activities meant to enhance engagement options. It is undoubtedly a fun way to study, but will it be useful for you?
So keep reading to find out everything there is to know about Gimkit Live in education.
What is Gimkit?
Gimkit.com is a digital quiz game that mixes questions and answers to assist students in their learning. Students may utilise the platform on their own smartphones, tablets, or laptops because it is compatible with a wide range of devices.
This is a student-designed and maintained system that is exceedingly basic and easy to use. As a result, Gimkit is especially user-friendly for students in grades K–12, with simple controls.
As seen in the figure above, the questions are organised using multiple-choice response choices in color-coded boxes. Students can submit questions for the teacher to consider including in the game.
After logging in, Gimkit offers class-wide, live, or individual games, allowing it to be used both in the classroom and for homework. By retaining their attention, an incentive system motivates students to return for more.
How does Gimkit Live operate?
An instructor can begin teaching immediately after enrolling with Gimkit. Signing up requires either an email address or a Google account, with the latter being more handy for institutions that already use that platform. This is especially true when it comes to roster imports. Teachers can conduct individual and live class-wide quizzes after importing a class.
Students can participate in a class game by visiting the website or getting an email invitation. Alternatively, they can use a code shared via the LMS platform of the instructor's choice. All of this is controlled by a single class account that is maintained by the teacher. This allows for game controls as well as assessment and data analytics. However, more on that later.
Students can participate in live games in which they submit questions that are moderated by the teacher and answered by others. Gimkit Live can be useful if the quiz is presented on the main screen for the entire class to complete at the same time. It is possible to collaborate with others or compete with them. Because the free edition is restricted to five students, the large screen and group options are really useful.
What are the most useful Gimkit features?
Gimkit offers a KitCollab mode that allows students and teachers to work together to create the quiz before the game begins. This is especially beneficial when the class is divided into groups, because the work of generating really challenging but relevant questions helps everyone.
Because the quiz games are referred to as "kits," they can be created from scratch, imported from Quizlet (which opens in a new tab), imported as a CSV file, or picked and changed from the platform's gallery.
Credits gained in-game are an excellent way to keep students engaged. This virtual currency is awarded for each correct response. However, an erroneous response will cost you physically. These credits can be spent on score-boosting power-ups and other upgrades.
Gimkit's millions of conceivable combinations allow students to play to their strengths and establish a unique profile. Power-ups provide a second chance or a boost in potential profits for each correct response.
More than ten games are now accessible, with more in the works to further the immersion of the quizzes. Examples include Humans vs. Zombies, The Floor is Lava, and Trust No One (a detective-style game).
While live games are great for the classroom, having the ability to assign homework at the student's pace is fantastic for homework. A deadline can still be set, but the student must decide when the task is finished. These are known as assignments, and they are graded automatically.
When deciding what to focus on next, teachers may use their Gimkit live dashboards to monitor student progress, earnings, and other useful formative data. The fact that a student's success in a game is evaluated apart from their academic aptitude on the job is a good feature. It's ideal for those who know the answers but struggle with the games.
What is the price of Gimkit?
Gimkit is initially free to use, with a maximum of five students per game.
Gimkit Pro is available for $9.99 per month or $59.98 per year. This unlocks all modes and allows you to make assignments, play out of sync, and add music and images to your kits.
Tips and Techniques for Gimkit Live
Participate in class discussions.
Make a quiz with the KitCollab tool for the class, and check if after the student login have they submitted a question for which they do not know the answer. This ensures that each student gains fresh knowledge.
Examine the course.
Use Gimkit Live as a formative assessment tool. Before determining how to teach the lesson, create pre-tests to measure how well or badly students understand a subject.
Obtaining free groupings
You might be able to get around the pay restriction by having students share a device in groups or showing the game to the entire class on the whiteboard.