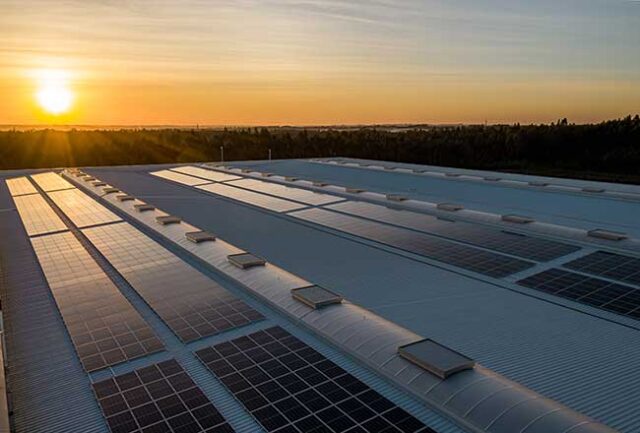 Solar energy is the greenest option since it produces no harmful byproducts. It does not contribute to global warming or water contamination. Plus, it needs less water for upkeep than nuclear power facilities. Solar energy generation is quiet and may be used in both urban and rural regions. Your energy expenses will go down if you generate your own electricity instead of buying it. The finest solar installers are essential to reaping these rewards.
Due to these many advantages, the demand for solar panel installations among households has increased dramatically. A growing number of people are entering the solar panel installation industry to meet the rising demand. But sadly, not all of them can handle the load. Finding reliable solar contractors and suppliers is crucial since the investment will last for at least 30 years. How, therefore, can you identify the best solar company? Here are some things to think about before hiring solar panel installation.
Is this a nearby business?
When you choose the best solar companies in your immediate area, you can be certain that its employees will be accessible quickly should any problems develop. Choose a firm with a local presence near you. The improvement of the surrounding area often serves as a source of motivation for solar panel installation businesses. Therefore, it will be crucial to identify a local installer that cares about more than just making a profit.
As for the ins and outs of local building and electrical regulations, the best solar companies in Los Angeles usually got these covered. You can count on them to assist you all the way through the installation process and provide a unique plan that takes into account your unique energy needs, roof layout, and financial goals.
Standards for buildings vary from one municipality to the next. More importantly, they are always evolving. Installers of solar energy systems must have established rapport with the relevant authorities in the area. They sidestep any roadblocks brought on by evolving utility requirements and regulatory norms. To narrow down your search, just type "solar installers near me" into a search engine.
Do you have proof that the firm is legit?
Installing solar panels is a complicated and time-consuming task. There are difficulties along the way. Therefore, it is essential to use only fully licensed solar energy installation. Their electricians should be licensed professionals as well. The business has to be aware of and compliant with all relevant safety regulations and protocols.
A solar panel installation company's reliability may be gauged by looking for the NABCEP seal of approval. Certification of energy professionals in North America is under the purview of the regional board. Experts from the best solar panels companies must learn about solar energy installation and take an exam on the subject.
How do the reviews from actual clients look?
You may want to read testimonials from others who have used the same solar panel installers. You may use this information to choose a trustworthy firm and steer clear of mistakes. In order to choose the finest installation service, read the testimonials of their previous customers.
The reviews show what kind of services are provided and how quickly issues are resolved. Having a firm whose employees care about them, are knowledgeable about their needs, and are fast to reply is something every customer desires. The top solar panel installation companies will include the client in every stage of the process.
Reviewing the quotation comparisons
Choose a minimum of three solar installation firms and get quotes from each. You may then examine the prices of several installers to get the best deal. Make sure the prices are itemized and tailored to your needs. In no circumstances should you agree to a sum that you have no idea how the business arrived at.
Keep in mind that price alone shouldn't determine the business you go with. In certain cases, the cheapest option may end up costing more than expected. In the long run, you may end up spending more money due to the poor quality of the items. In selecting a solar contractor, you should only use quotes as a rough guide.