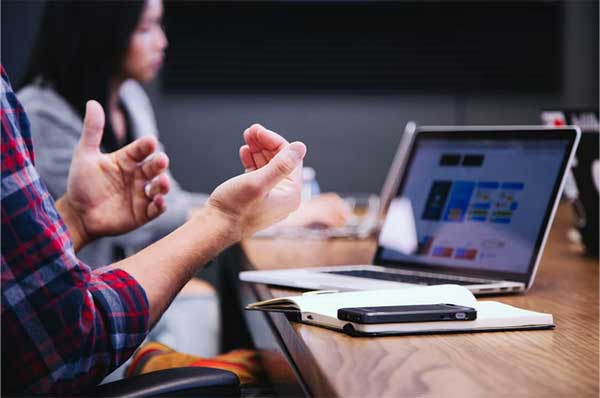 The operations of every firm depend heavily on enterprise content management (ECM). In today's digital world, businesses of all sizes produce and store information, such as documents, photographs, and videos. As a result, many companies need help properly maintaining and accessing this material. This blog will discuss why businesses should use the newest ECM strategy in 2023.
How does enterprise content management software work?
The expected lifespan of material in ECM software is as follows:
Information is gathered.
Content is published on a corporate site or on the intranet.
To guarantee that content is never lost, it is stored in a secure repository.
Older content versions are preserved, replaced, or destroyed to make room for newer material.
When recording data, ECM softwares detect duplicate and nearly identical material, allowing the company to decrease the amount of data. The content and metadata of documents are sorted and kept in folders in a central repository so that they can be accessed by authorized personnel at the required time.
Importance of enterprise content management in 2023:
Here is how ECM helps enterprises today:
Store content in a digital format
Importing an organization's content is the first step to storing it in a digital format. Here are some examples of what can be stored digitally:
Invoices and resumes submitted by job seekers.
Agreements and contracts
Research reports
Digital media
Traditional techniques of document capture are very expensive and time-consuming. The burden of labor-intensive duplication, sluggish distribution, lost originals, and the hassle of getting data from offsite storage are removed when documents are stored in a digital repository.
Authorized access only
With reliable ECM software, businesses may quickly save any document that is essential to their operations in a digital repository, enabling users to
Choose who is permitted to create, modify, and view documents.
Categorize and lookup documents based on metadata
Create a configurable folder system for your document organization.
ECM Tech & Software offers several advantages beyond just document storage. Additionally, maintaining documents that need retention schedules throughout their life cycle requires less time, money, and complexity when using an ECM system, helping to improve regulatory compliance.
Automate operations that rely on documents
Organizations may get better outcomes with fewer resources by automating manual operations. Digital automation elements in some ECM systems can:
Send papers out automatically to the correct recipients at appropriate times.
Notify authorized employees when files need their attention.
Recognize mistakes before they hold up workflow or require employees to repeat monotonous tasks.
Secure the organization's content
Organizations are employing ECM systems more frequently to improve records management procedures and reduce risk due to tightening compliance requirements in various industries. Organizations must be able to safeguard information from unwanted access or change by using an enterprise content management system that offers customized security settings.
Benefits of enterprise content management:
Here are some benefits of enterprise content management:
Compliance with the laws
The ECM software supports compliance issues by enabling businesses to regulate and monitor information through thorough audit logs and reports. In addition, it complies with several rules and guidelines for storing data and records.
Enhanced Client Services
Users can initiate contextual consumer interactions if they have access to the correct information at the right moment. In addition, businesses may manage information across social media and other channels by utilizing ECM, improving the consumer experience.
Improved operational effectiveness
Reduce the amount of time knowledge workers spend looking for and retrieving information. Any information is accessible with a single click thanks to effective indexing using ECM. Additionally, it aids in lowering administrative expenses related to preserving and storing physical records and papers.
Information remains secure
ECM makes it possible to manage and secure all digital content. It provides enterprises with a central location for preserving data, reducing the possibility of data loss from physical discs. Additionally, it encrypts data flow from capture to archival and provides users access depending on their permissions, preventing data leakage.
Obtain document version control
You may acquire document version control with an ECM system, so you won't have to worry about losing track of revisions to essential files. In addition, team members can make notes and comments on a document while working on it concurrently.
Furthermore, you may return to a prior version because the ECM software keeps time-stamped versions in the background. Your team can work together effortlessly and keep track of all your papers with the help of an ECM system.
Conclusion:
ECM assists companies worldwide in streamlining a wide variety of processes. Apart from automating processes, it keeps digital content from falling into the wrong hands. Hence, organizations will benefit from adopting the enterprise content management approach in 2023.