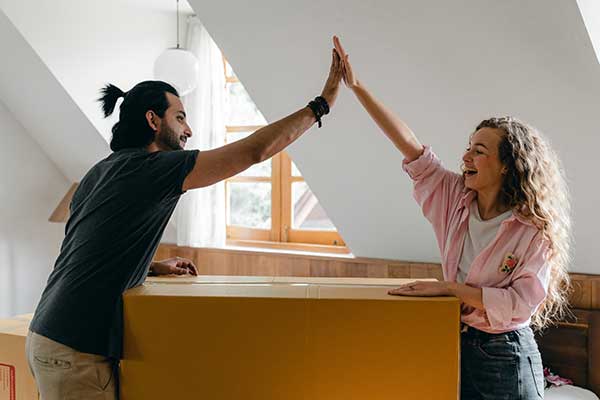 Are you a homeowner looking for the best investments to make in your rental property? It can be hard to determine where to start when it comes to adding value and maintaining an attractive rental. But, luckily, there are some smart investments that can help boost appeal without breaking the bank.
In this blog post, we'll explore creative ways on how landlords can bring their rentals up-to-date while finding innovative approaches to quality maintenance. Read on and learn more about several unbeatable changes you can make as a savvy landlord right away.
Improving Curb Appeal
Outdoor improvements can help add to the curb appeal of your rental property. This means that more prospective tenants will be attracted to it and willing to rent from you. Making small changes like repainting or adding new plants can make a big difference in how attractive a space looks overall, especially if it's been neglected for some time.
There are also basic structural changes you can make like installing or cleaning your gutters that can ensure your investment remains structurally sound while other people live on your property.
Upgrading Amenities
Another smart way to invest in your rental property is by upgrading existing amenities or adding new ones. Adding amenities like a swimming pool, barbecue area, or playground can go a long way towards increasing its value and making it more attractive to potential tenants. It also helps set you apart from other landlords who may not have upgraded their outdoor amenities yet.
This can be especially appealing if your rental is located in an area where there aren't many other recreational options available. Upgrading existing features such as patios, decks, and walkways can also add increased value to your rental space without having to do too much work or spend too much money on renovations.
Sustainable Changes
Upgrading rental properties to include sustainable amenities is an increasingly attractive investment strategy. Solar panels, in particular, offer a wide range of benefits that can help landlords generate a profit. Installing solar panels can reduce energy costs and increase the value of tenants' homes in the long run. In addition, solar panels can make rental properties more appealing to potential tenants who are looking to live greener lives. And because many governments offer tax incentives for installing renewable energy, such as solar power, landlords can recoup some or even all of their investments through significant savings on their taxes. With the numerous benefits associated with upgrading rental properties with sustainable amenities like solar panels, it's no wonder that smart investors continue to make these improvements.
HVAC System Upgrades
Upgrading your HVAC system is another wise investment for landlords looking to attract high-paying tenants and get the most out of their rental properties. Having an efficient heating, ventilation, and air conditioning system (HVAC) installed in your home can help lower energy bills and reduce repair costs over time. Not only that, but having a modern HVAC system in place will also make your home more comfortable for potential tenants—an important selling point when renting out a house!
Increasing Safety Features
Finally, investing in outdoor improvements for your rental property means ensuring that safety features are up-to-date and functioning properly. Improving fencing around the perimeter, updating lighting fixtures outside the building, and installing security cameras are just some of the ways you can increase safety for both tenants and visitors alike without breaking the bank on renovations.
Plus, these measures will help provide additional peace of mind for everyone involved—especially tenants who may feel safer knowing they have extra protection against intruders and unwanted visitors wandering onto their premises after dark or during off-hours periods when no one else is around.
Investing in outdoor improvements for your rental property is a smart move because it adds value while improving safety features—all while helping draw more attention from prospective tenants looking for their next living space.
From simple changes such as repainting walls or adding plants to upgrading existing amenities like patios and decks, making sure that your outdoor areas are well-maintained will give any tenant peace of mind while ensuring they have access to recreational activities right outside their door!
Investing in outdoor improvements makes good financial sense; not only does it add value but it also provides tangible benefits to all those involved with renting from you.