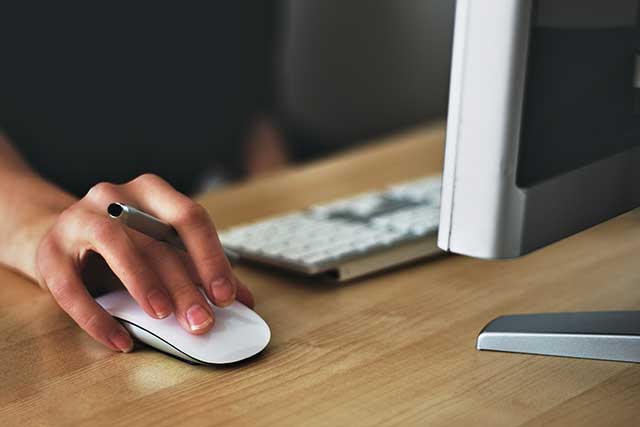 Are you fully aware of the digital enhancements, proficiency, functionality, essence, and benefits of applying SEO and PPC strategies to your business? Many people consider both strategies to contradict each other and settle for either one. On the contrary, both SEO and PPC hugely complement each other. If businesses use both campaigns in their current business marketing strategies, they are bound to succeed in taking their lead generation to the next level.
The Conjunction of SEO and PPC
While owners and leaders dream of achieving their business goals using the free organic web traffic by creating valuable, consistent content that highlights relevant SEO keywords and phrases; their final objective is to enhance their SERP – search engine results page rankings, which can further lead to higher CTRs click-through rates. The first ranked site in SERP can generate a 30% CTR on desktop and a 24.4% CTR on mobile. But this is a difficult path that needs to consider various factors to get to the top-ranking charts of search engines. There is no way to guarantee your website's appearance on the first page. This is where you need PPC.

PPC ads on Google appear in the sponsored areas and can occupy valuable space on the SERPs and help businesses garner higher traffic. PPC also generates better CTRs.
According to a renowned survey, PPC ads are known to perform better than organic clicks for keywords because of their superior commercial intent, with approximately 64.6% of Google search users clicking on Google Ads when they want to buy an item online.
Thus, using one without the other and considering both strategies as competition isn't a wise thing to do. Also, many have a misconception that PPC is too complicated while SEO is too slow. It is prudent to incorporate both strategies in your business to enhance your search engine visibility by making smarter campaign planning decisions.
SEO and PPC are all about research. When these two teams work together, your business can be rewarded with better insights, important strategies and campaigns that can increase leads, and magical results that neither team could achieve on their own.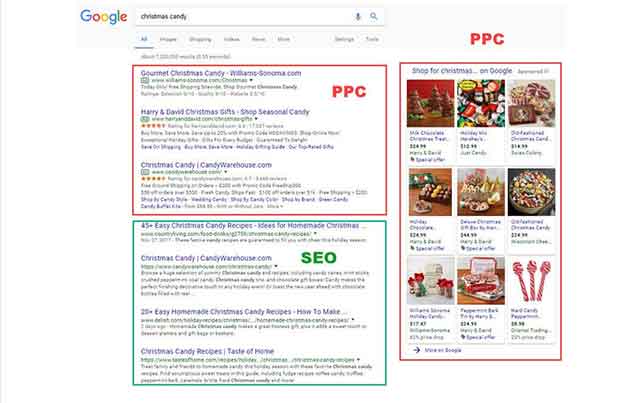 What is PPC marketing?
PPC (pay-per-click) advertising allows you to directly purchase advertisements placed at the top of a search engine results page (SERP). PPC ads are given more preference as compared to organic search results and are labeled so users know they are paid. Through PPC ads, businesses pay for each click on your ad, which is quite a nominal amount as compared to the profits it can generate. Search advertisements can enhance brand awareness by 80%.
Also, it has been researched that 3 out of 4 consumers who find local information through paid ads are more likely to visit the store and complete the purchase.
1.5 million American companies, website publishers, and non-profit organizations put these tools to work and created an extra $222 billion in economic activity for the American economy.
Companies earn an average of $2 in income for every $1 they spend on AdWords.
Thus, PPC forms an integral part of your digital marketing campaign and cannot be ignored.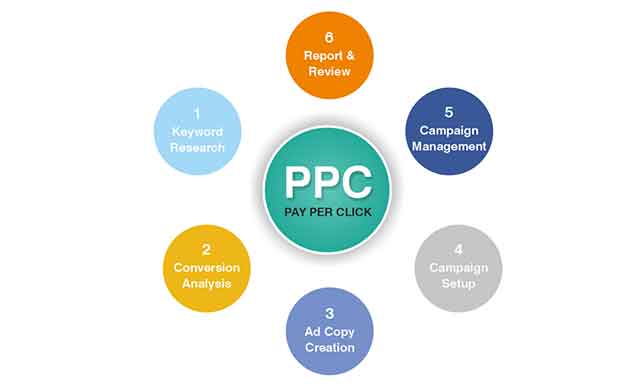 What is SEO?
SEO, short for search engine optimization, is the practice of increasing the leads and traffic to your website through organic (unpaid) search engine results. With SEO, a website gains a high ranking on the SERPs using the following techniques:
Using the right Keywords
Collected references and Backlinks
Quality of content
Website and mobile optimization
Social media
HTML-Format
70% of links that users search and click on are organic
89% of businesses say that SEO has been successful for their campaigns
95% of the search traffic goes to the first page of search results
85% of retailers feel that SEO and PPC are most effective in getting new customers
Hence, we can say that combining both PPC and SEO for business marketing is the most substantial choice that businesses can make. You can hire a professional PPC management agency to help integrate both practices and generate the highest number of leads, giving you higher profits and ROI.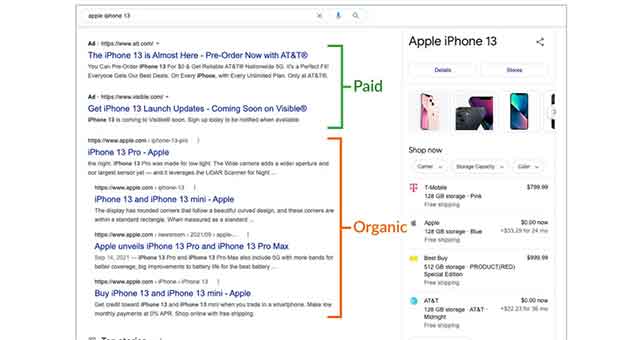 Benefits of Merging and Applying PPC and SEO Strategies
Depending on your budget and preferences, you can outsource your digital marketing work, incorporating both SEO and PPC, to professional agencies who can employ both techniques effectively. If you amalgamate and implement both practices in your work, it can be the best investment that can generate higher results. Here we will discuss some benefits that you can derive from applying both SEO and PPC to your business marketing strategies simultaneously run by a single team – an expert ppc agency. Let us look at some of the key advantages of implementing both SEO and PPC: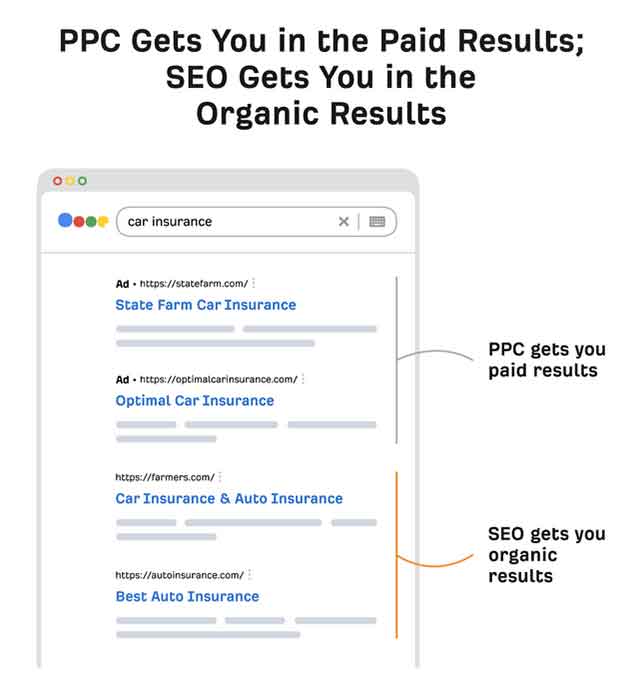 Better Visibility
One of the biggest reasons to link both SEO and PPC is to rank higher on SERPs. The idea is to generate better visibility of the brand and its products and services to the consumer range and to grab their attention. If a keyword is used by a consumer, it should take it to the business which is listed on the very first page. This is possible by applying both PPC and SEO. You must remember that the first 2-3 results on most SERPs are PPC ads that can dramatically increase traffic and give the impression that you are an established presence in a particular market.
Share Keywords and Other Relevant Data
PPC campaigns help to decipher which campaign and strategy are working best for your business and which are not. PPC helps in working on the primary data by applying various testing and monitoring techniques on vast data that is contributed by both SEO and PPC.
After thorough scrutiny, the campaign that has done brilliantly well will be assessed thoroughly for its keywords and the best practices which made it run well. Then you can use the best performing PPC ad copy to inform your organic content strategy.
This, in turn, helps SEO by determining which strategy drives the most conversions, so you will be better equipped to create meta descriptions, keywords, content, title tags, and page videos and images for the pages you want to rank organically.
Integrate E-Commerce Through Landing Pages Through PPC Ads
One of the best features of e-commerce ad campaign creation is that you can link product pages or landing pages to your PPC ads. This ensures that when the lead clicks on it, the ad directly takes the consumer to the landing page that the customer has asked for, showing the particular product the customer is interested in along with reviews, ratings, and other key features. It's an excellent way to render your current e-commerce efforts a boost.
Use Site Search Data to Inform PPC Keywords
One of the key features of integrating SEO and PPC is to identify the core keywords that a business can effectively use. The competition is fierce and a professional PPC management agency can study and follow what your leading competitors are doing and following. Using SEO, you can make a list of the top positive and negative keywords and eventually help you align your PPC strategy accordingly. Applying PPC advertising means finding out what keywords your customers are using to find your product or service. Enabling site search on your website and analyzing commonly used terms can provide valuable insight into your customers' search needs and habits.
This Integration Also Helps In Fighting Negative PR
Using PPC and SEO effectively over some time can mitigate the potential harm that negative comments about your business can bring. It eventually revolves around your visibility on the top of the charts. These practices can also help drive the conversation more effectively over some time.
Visibility On Social Media
Social Media platforms are creating a swirl in the market. While many people spend most of their smartphone's dedicated time on Facebook, Instagram, LinkedIn, TikTok, Snapchat, YouTube, etc., PPC hugely affects the conversion rates, as paid ads reflected on these channels can bring in better opportunities. With the help of PPC, businesses can now deliver targeted ads to incredibly specific groups of people. The data collected from such ad campaigns can reveal details about your target audience and help you refine your overall SEO strategy.
Try Strategic Organic Keywords with SEO and PPC
Using SEO, you can improve your organic key strategy and evolve it in the long term. Businesses can try the conversion rate of the words to classify with the PPC advertisements, which is a great way to perfect your organic keyword strategy. You will receive immediate feedback for these keywords, and you can coordinate your strategy accordingly.
Conclusion
PPC conversion data, when combined with your SEO objectives, can help you concentrate on keywords that make the greatest difference for organic research trafficking, including the awareness of the brand, the involvement, and the ability to acquire new customers. SEO + PPC can unravel a plethora of possibilities. This holistic approach can give a competitive edge to your business across your best-performing channels and help you achieve maximum numbers of your target leads, eventually converting them into consumers.