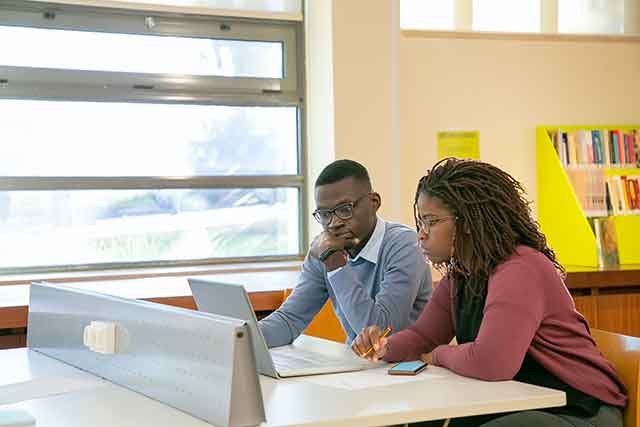 As the world becomes more and more digital, the need for employees who can use technology in their professional lives has never been greater. That's why mobile learning is such an important trend in the workplace today.
Not only does it allow employees to learn in their own time and from where they want, but it also allows them to stay productive while on the go.
In this article, we explore the importance of mobile learning and discuss some of the best ways to implement it in your workplace.
Why Mobile Learning is Important in the Workplace
Mobile learning is becoming an increasingly important part of the workplace, as it allows employees to access training from anywhere they are, at any time. This not only saves time but also promotes flexibility and mobility.
In addition, mobile learning can help employees learn new skills faster and retain information better than traditional forms of learning. It can also help them stay ahead of the curve by providing them with real-time updates on industry trends.
Additionally, mobile learning is a very beneficial tool for the workplace. It helps employees be more productive and efficient, while also promoting collaboration and teamwork.
Overall, mobile learning is easy to use and can be adapted to any type of learner. Whether you're a novice or an expert, mobile learning allows you to learn the material that interests you.
Finally, mobile learning is affordable and convenient. As long as your employees have smartphones and access to Wi-Fi, they can learn on their own time without having to rush or miss work.
How to Implement Mobile Learning in the Workplace
There are a number of ways you can implement mobile learning in your workplace. Here are five easy tips:
1. Enable remote access to training content.
One way to make mobile learning more efficient is by enabling remote access to training content. This allows employees who need information but don't have time for a classroom session to access the material at their own convenience.
You can also offer online lectures and courses, which let employees learn from experts without having to travel or miss work.
2. Use LMS for a mobile-first learning experience
LMS (learning management systems) are a great way to manage and track training content. They allow you to create custom courses, assign materials, and manage employees ' schedules.
LMS also makes it easy to transmit updates and instructor feedback to employees, so they can always stay up-to-date on their training. Tools like 360Learning can help you create a mobile-first learning experience for your employees.
3. Use mobile apps for hands-on learning experiences
If you want your employees to learn by doing, consider using mobile apps for hands-on learning experiences. This provides them with a real-world environment in which to practice what they've learned.
As an added bonus, mobile apps are often very interactive and engaging, making them easier for learners to absorb than traditional instruction methods.
4. Partner with content providers
Another way to make mobile learning more efficient is by partnering with content providers. This allows you to leverage the expertise of outside experts, whose materials your employees can access from anywhere in the world.
You can also use this approach to supplement classroom-based instruction and provide learners with additional resources.
5. Use gamification techniques for engagement and retention
If you want to make mobile learning more engaging and retain employees' attention, consider using gamification techniques. This can involve adding rewards or badges to training tasks or providing users with points for completing specific exercises.
Gamification can help employee motivation increase and retention rates stay high.
6. Use Tutorials for complex topics and difficult concepts
If you want to provide your employees with comprehensive, yet easy-to-understand information, use video. This medium can be particularly effective when it comes to teaching complex topics or difficult concepts.
Video not only allows you to explain a topic more thoroughly but also provides visuals that support learning. Plus, since audio and visual content are both easily shareable online, videos can help promote mobile learning within your organization.
Conclusion
A positive change never comes without the support of people. So, it is important to make people aware of this new trend and how they can get benefitted from it as well.
However, remember not to force something on your employees that they may not be comfortable with. Instead, use tools like Articulate 360 or other online platforms that you know will work just fine for them. In case they are hesitant about starting mobile learning sessions themselves, start facilitating them.
Call them in a meeting room and simply ask what their goals are when it comes to having mobile training sessions in the workplace environment. Then work accordingly.