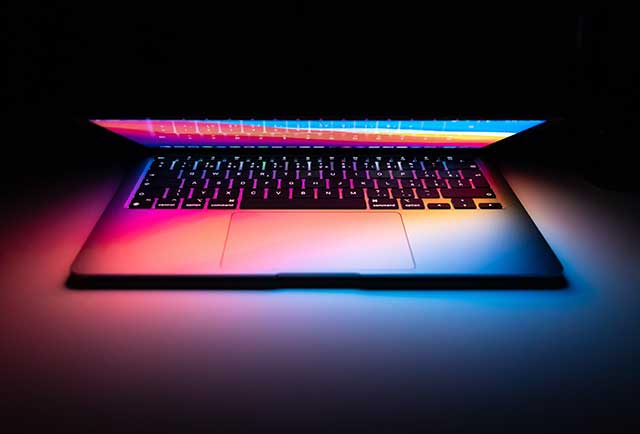 MacBook is the most preferred brand because of its exquisite design and above-par features. Designed and manufactured by Apple, MacBook is counted as one of the best-selling laptops in today's digital world.
Working on a MacBook is amazing, but you must follow some basic rules for optimal functioning. In times when storage is everything because of the unlimited data and heavy apps and software, free disk space is the biggest need. You can free purgeable space on the MacBook by using various easy methods. Here are the top ones:
Manually deleting files or creating zip folders
Following the practice of clearing the clutter by deleting junk or unused files and folders is one effective way to keep the MacBook functioning optimally. Disk space is a luxury for laptop owners, so freeing up your purgeable space is necessary. Look for large image files or high-resolution video files that consume a lot of disk space and delete them. You can also delete or disable large applications that are not in use. This can help you to save a lot of storage space and help to speed up your MacBook.
Alternatively, you can create zip files of important folders and applications, as zipping them is one effective way to store essential files. When you zip an application or a folder, it compresses the size and saves a lot of memory space on the hard drive.
Tidy up the trash can
Keeping a clean and empty trash bin is one way of restoring free space. You must ensure that the deleted files or folders you sent from Finder are permanently removed from the system's memory. Once you delete a file from the Downloads or Desktop, it goes in the Trash folder, so you can restore it later if needed.
A trash bin also takes up a lot of space in your system, and it is essential to keep it empty. To do so, right-click on the Trash can, and select the Empty trash can option from the flyout. As a result, the files, folders and applications get permanently deleted.
Save important files and folders on iCloud
Storing your important documents, photo, video files, and large-sized applications on iCloud can also free up the Mac. Specify the type of file you want to upload to the cloud and select the Store on iCloud option from the window. You can also select the checkbox to save files, photos, videos and messages by enabling automatic saving on iCloud.
Take Third-party assistance
Third-party applications assist in increasing storage space on your MacBook and enhancing the MacBook's processing speed. The disk clean-up applications are essential for removing unwanted and temporary files that we cannot detect manually.
All the third-party apps are mainly designed to remove junk files up to 500 MB or more stored in applications like iTunes, Mail, and photos. You can opt for paid versions to increase the limit and unlock other premium features of the app you use.
Check the automatically saved backup files of iPhone or iPad
If you have enabled the feature of getting automatic backups from iTunes or iPhone, you might not be aware that a massive clutter is getting stacked up on the MacBook. You must keep track of the space utilized by the feature and delete the files at regular intervals. Ignoring it might lower the system's performance, making it very slow.
You can delete the backup files manually or keep them properly organized so that it keeps the system tidy. Open the folders and check all the files. You can save the important images, documents or videos and delete the ones that are not required.
Arrange desktop icons
Having an unorganized spread of icons on the desktop is not good for the health of your MacBook. It directly affects the processing speed of your laptop and makes it inefficient to perform multiple tasks at a good speed.
To have an organized and proper icon display, you can right-click on the desktop. Choose the Clean Up option from the flyout. It will automatically arrange the icons and tidy up the screen. You can also choose the Clean Up option to create a single icon that stacks up all the common files in one place.
Conclusion
With so many methods of cleaning your Mac, you only need to spare a few minutes and run the process. Storage space on phones and laptops is a luxury, so ensure you run the clean-up processes regularly. You should buy premium apps that offer great features so that you clean up your MacBook thoroughly.