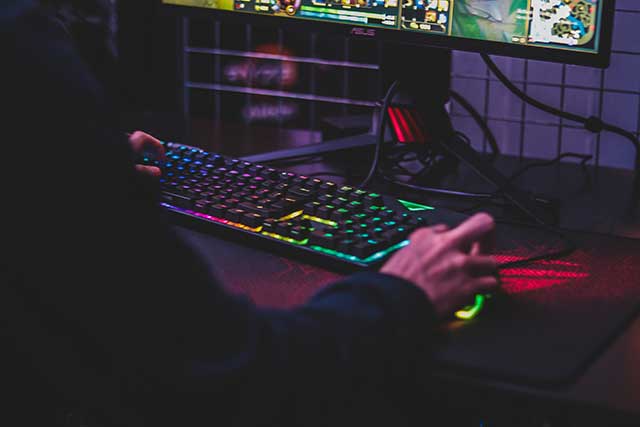 These days, the gaming industry offers more excitement and more job opportunities than ever. The world of gaming is an exciting one, no matter which job you have. However, it can be hard to know how to get into gaming in the first place.
Below, you can find some tips that could help you to take your first steps into the world of gaming.
Have A Creative Mindset
One of the most important skills you'll need to have is creativity. It's having a creative mindset that could help you if you want to get into gaming.
Be prepared to explore your creativity further by studying unreal engine development. Learn new skills and you're more likely to work in animation or game design.
Know How To Work In A Team
While not everyone likes the idea of working in a team, doing so is important. You'll need to:
Liaise with others about the progress you and they have made
Understand when you need to make others aware of potential issues
Ask for feedback
Ask for help with a project
Work alongside a team of other professionals and with ease
If you're not a team player you're less likely to succeed in the gaming industry.
Get The Right Qualifications
While you may have the right knowledge, you need the right qualifications.
Go to college, university, and/or night school. Study so you learn new skills and techniques.
Very few people will even be asked to attend an interview if their qualifications aren't up to scratch.
Build On Your Skills
The world of gaming is constantly evolving. What was considered to be cutting edge 2 years ago may not be cutting edge now.
Continue to build on your skills so you stay ahead of the game. When you do, you'll find you have more opportunities ahead of you.
Be Passionate About Gaming
It's not enough for you to enjoy playing games on many different consoles. You need to be passionate about gaming.
You'll need to have a desire to create or help to create the best gaming experiences
Surround yourself with those who also have a passion for gaming. When you do, you can feed off their excitement
You can talk with them about the advancements in the industry and the current trends
You may even learn a few things about the industry that you would not have otherwise know
You could form connections with those who are already working in the gaming industry
Be passionate about gaming and let others see your passion. When they do, like-minded people may be more inclined to help you get your foot in the door.
If you want to work in gaming you should be aware that it's a competitive world. So many people want to get into gaming as it's a dynamic and exciting industry. Use the above tips to help you to be a part of the gaming industry.