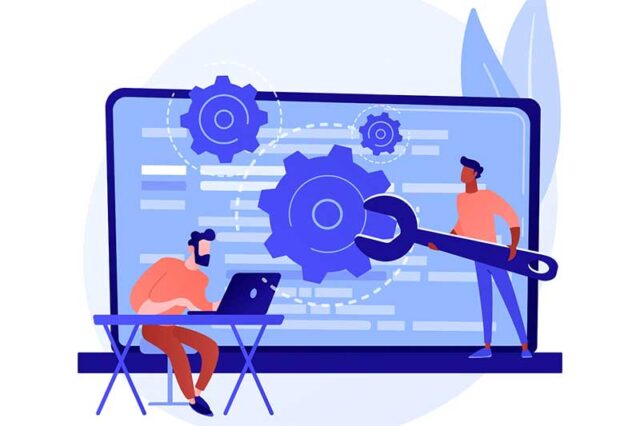 When you are running a business, there are so many processes that are redundant, and that can be easily automated. Business processes can be automated to keep the day-to-day hassle of the company minimum to ensure that individuals put their best efforts into other work. By doing so, the employees as well as the company will benefit.
All the workforce should instead focus on getting results. Check out this software to learn how you can streamline and automate workloads to free up time, save money, reduce risks, and stay compliant.
7 Common Problems Workload Automation Can Solve
Increased Cost and Resource Allocation
Labor is one of the most expensive expenses of a business. When you introduce a process in your business, you must also hire people to implement it. Automation will reduce the possibility of the employees doing redundant activities instead focus on ROI.
Margin of Error
There is always a certain amount of human error involved in any task being performed by a human. For instance, you have your manager making the invoices each month, but you are meant to face some issues one day. With an automated invoice-making system, you will not have to worry about any errors. You can also schedule your processes, so you don't need a dedicated resource.
A Dynamic Market
The market will always be dynamic. You might need two if you have one employee right now taking the orders and managing them when the demands increase. This will increase the overhead costs as well. You cannot foresee how the market will grow in the next few months,which puts you in a blind spot. You can't keep hiring people thinking the market may explode; this can be resolved through automation.
Employees to be Present at all Times
With the pandemic, many businesses had to let go of their employees because they couldn't afford all the expenses. Many employees work from home because they are too scared to step out, but you can solve it with automation. You can only retain people critical to the business, and for routine tasks' automation can be your lifesaver.
Employee Dissatisfaction
Automation can also improve employee satisfaction. The biases are eliminated when the employees know that an automated system is responsible for making the decision.
Business Collaborations
Communication and collaborations are critical to business. When working on larger projects,each team player must understand their role. With automation, keeping track of the progress is easier and relaying tasks is convenient.
Customer Service
Customer service can be highly customized with automation. Chatbots and automated messages can help connect with the customers and keep them connected until an actual resource can be assigned to them. This can reduce dissatisfaction in customers.
The benefits that can be achieved through automation are innumerable. Small and medium businesses can significantly benefit from automation systems. Reducing costs on hiring resources can be used to focus on more complex and essential tasks for the company.