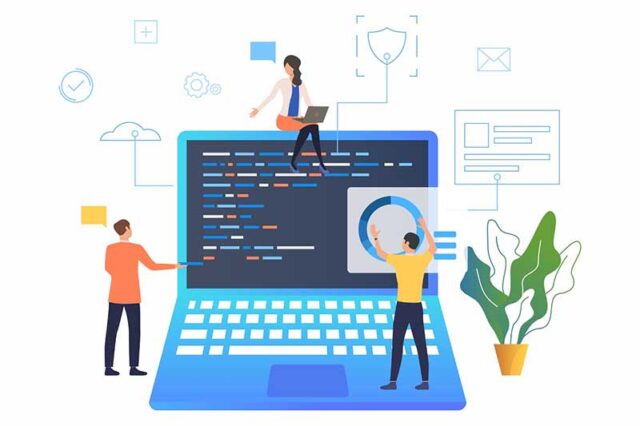 The critical question you should ask when looking for ways to enhance your quality management system (QMS) is how to best position your supply chain to solve problems before they turn into critical issues.
After all, it is common knowledge that being proactive is better than being reactive. If you're looking to achieve this, you first have to learn what QMS software is and all the benefits it can bring to your business.
This article aims to know the importance of a seamless quality management system and how to enhance an existing quality management system.
Eliminate Procedure And Put Action First
Companies can reduce labor-intensive manufacturing operations by simplifying QMS. People can ensure that the QMS is focused on processes that can be easily mapped using diagrams or software by optimizing the QMS. The difference between a process and a procedure is that a process describes what should be done and why, while a strategy outlines the exact steps.
Verify The Scalability Of The Quality Management System
Spreadsheet-based quality management systems become cumbersome when the amount of data is significant. Businesses need a quality management system that can grow with them. Quality management systems that are automated and digital are easier to expand and modify than paper-based systems. Scalable or fully flexible quality management systems give businesses a solid foundation to build. This base can be extended over time as the company grows and expands.
Remove Unnecessary Documents
Organizations should consider removing spreadsheets and other documents that do not bring value but are necessary to maintain ISO 9001 compliance to improve the usability and understanding of the QMS.
Consider Using Lean Management Principles
Another suggestion is to use lean management concepts such as 5S to enhance quality management systems. Although lean management concepts were developed from industry practices, they are guiding principles that all sectors can use to focus on continuous improvement.
Use Software That Can Save Documents
Implementing software that can store "documented information" as defined by the standard is one way to improve quality management systems without requiring extensive manuals and other documentation.
Be Clear About The Required Information
Examine the data collected as part of the quality management system to ensure it is optimal for the organization. Once the leadership team and other interested parties want it, see it done. Instead of telling someone what knowledge they should have, determine what they need and then provide it.
Regularly Review And Improve Processes
Another suggestion for enhancing the quality management system is to focus on routine inspections of critical areas of the procedure. Regular checks will confirm that policies are working and, if not, changes are made rather than trying to review everything as part of an internal audit program once a year.
Conclusion
A standard QMS can work against an organization's continuous improvement objectives. However, by eliminating unexpected costs caused by human error, undiagnosed issues, and communication gaps, implementing the aforementioned advanced practices can undoubtedly reduce your cost of quality.
Businesses of any size can benefit from the tips and strategies presented in this article. A sound quality management system ensures that proper adjustments are made throughout the workflow, resulting in higher quality products, higher profits, and the ability to differentiate yourself from the competition.