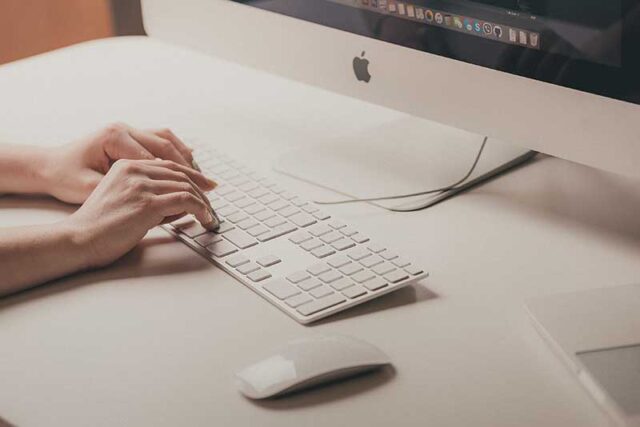 One of the key advantages of using a Mac is its incomparable speed. It is designed to process large amounts of data very fast due to its low latency and high throughput. The computer maintains high speed for many years but may begin to be slow due to various factors.
The advantage of the Mac is that you can use simple actions to boost its speed and performance. First, you need to identify why the computer is running slowly to decide the best tip for enhancing its speed. The underlying factors may range from RAM space to hard disk, software, and hardware.
Check your hard drive
No matter the size of the hard drive you use, it does not affect the processor speed. Unfortunately, the hard drive often has bottleneck issues when storing or retrieving data. It is a slower component of your Mac that keeps the processor waiting to process information.
Most Mac users often use different types of external storage devices such as flash, SSD, memory card, or HDD. Sometimes your Mac is unable to write to the drive, and you may notice errors such as the drive is read-only. Luckily, it is easy to fix the problem by reformatting the hard drive. What you need is to search for more information on how to reformat a hard drive on Mac.
At other times, your internal hard drive can become slower if you have stored too many documents. To check how much space you have, preview the hard drive by opening the Finder and then Preference and click on General. Click on storage to display the capacity and the amount of space left. If it's less than 30%, consider removing some files.
Increase RAM
Your Mac's RAM affects the speed in different ways. Faster RAM means your Mac will operate at a higher speed and vice versa. RAM's speed can be affected by different factors. If your Mac has RAM of 4 GB and another Mac has RAM of 8 GB.
The one with more RAM will work at a higher speed. It means the rate at which data will be transferred to other components will be faster. The same principle applies when you are using your iPhone, and if you increase RAM, your computer will run faster.
Update or upgrade software
Software installed on Mac can write files beyond their .app bundle. Due to this, they occupy more space than they should. Even if you remove them, they leave shells or fragments in the system. Some of the software can be malicious and may manipulate the normal functioning of your Mac.
Outdated software is no longer supported by Apple or the vendor. If it is affected by bugs, they cannot be addressed by the vendor. To increase speed, update the software or install the latest version.
Ensure the hardware is perfectly working
When inspecting Mac's hardware, many owners only check the hard drive and memory and ignore the rest. Every part of your Mac's hardware should be functioning well. These include the fan, USB ports, monitor, and other key components.
For example, the fan could be clogged with dust and fail to cool the computer well. Overheating will cause slowness in speed. The USB ports could be loose or the CPU faulty. Let an expert clean Mac's internal parts and repair them if necessary.
Free up RAM
Applications and data that are often accessed are stored in RAM. Websites that you have accessed recently are stored in the cache. The more apps and files are stored in RAM, the lesser the space becomes. Soon, your RAM fills up, and your computer becomes slow.
When the boot drive experiences low memory, it will warn you the system is running low on application memory and will be slow. The remedy is to free up space by cleaning the RAM. You must always ensure you have enough space in RAM to maintain high speed.
Too many installed apps and saved files can affect the speed
Sometimes Mac users install too many apps that they rarely use. They not only occupy space but also fill up RAM. Go to Finder and open the Applications folder. Check the programs you rarely use, right-click on each, and select delete.
Check files that you rarely use and store them on an external hard disk. Delete them from the internal hard drive to free up more space. With fewer applications and files, your hard drive will have more space and thus perform faster.
Conclusion
Your Mac is built for speed, but it can become slow sometimes as it gets older. Several reasons can lead to slowness, such as lesser RAM, filling up hard drives, and outdated software. Make sure your Mac's hard drive has enough space and increase RAM to increase speed. Use the latest version of software to ensure it is supported by Apple or the vendor. Ensure all hardware components are functioning well, remove some apps, and clean up RAM.