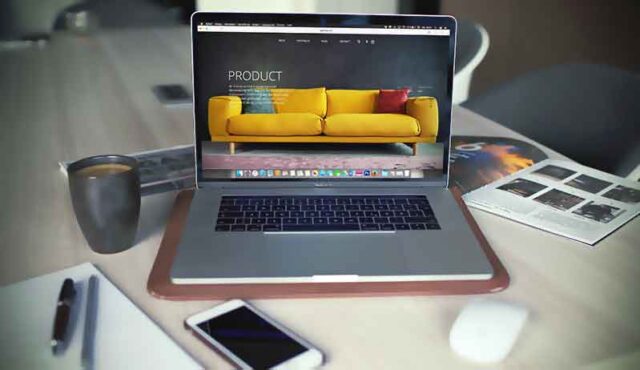 More and more businesses are realizing the importance of having an online presence. Gone are the days when you could rely on customers simply walking into your store – nowadays, most people shop online, and even those who do prefer old-school shopping will likely look up your business's website or social media before supporting you.
But how exactly do you improve your business's online presence? If you are managing a plumbing business, you can hire professionals for plumbing marketing to begin your online marketing journey.
If you want to learn the answer to this question, you've come to the right place. Keep reading as we guide you through some things that may help.
Post unique content
To improve your business's online presence, you need to place a big focus on unique content. There are two main reasons for this.
The first is that will make you stand out from the sea of competitors. And the second is that it will entertain people who use your website or go onto your social media, which will help to improve your online presence.
Post a variety of different types of content across all your platforms – from photos to videos to blogs and everything in between. You can even use animation makers to add an extra fun element to your page. If that sounds like something you'd be interested in, you can click to visit VistaCreate, an online animation maker.
Use social media
A few years back, most businesses only had a website, and that was it in terms of their online presence. But now, there are many different platforms to choose from, including social media.
To succeed in improving your business's online presence, you should consider joining more than one social media platform. While it will be harder to manage multiple social media platforms, it's beneficial because you can reach more people this way. It can be challenging to grow your social media, so you may find it helpful to read this post to learn how to increase your engagement on Instagram.
Build a website
As mentioned, social media is important, but you shouldn't solely rely on it when it comes to your business's online presence. You should also still focus on creating a website that is both beautiful and functional.
Depending on your goals, your website can be used for blog posts, sales, or as a way for customers to contact your business.
Building a website can be intimidating, but it's not as hard as it may appear. You can find many tutorials on how to build a website by yourself, or you can use a professional to do it for you.
And if you're worried about your finances, you can always try one of these free website builders.
Offer online communication and customer service
If you aren't using the internet as a way to communicate, you're missing out. You can easily contact your customers and clients via a variety of online platforms, and it's also much easier to contact a large group of people via email rather than calling everyone individually.
Many customers don't want to have to visit your premises or be stuck on hold for an hour before they can receive customer service, which is why you should also seriously consider offering online customer service. If your online customer service isn't doing so well, you should look at ways to improve it.
Use the internet for marketing
While traditional forms of marketing still work, research and recent trends have shown that digital and online marketing is often more effective.
So, why not kill two birds with one stone by marketing your business online? Not only will this improve your business's online presence, but it will also help you market your business more effectively, and likely at more affordable rates. It truly is a win-win situation, so you should consider trying out a few online marketing methods to see what you enjoy most and what is most effective for your business.
In conclusion
Your business can succeed without an online presence, but it will be much harder for your business to reach success, and it may never fulfill its true potential.
It can be hard to start placing your business on the internet and building its online presence, especially if you're used to doing things the old-fashioned way, but it can truly be worth it. You simply need to keep in mind that there are many aspects of the online world, and different things work for different businesses and different people, so you may need to play around a bit to figure out what works for your business.