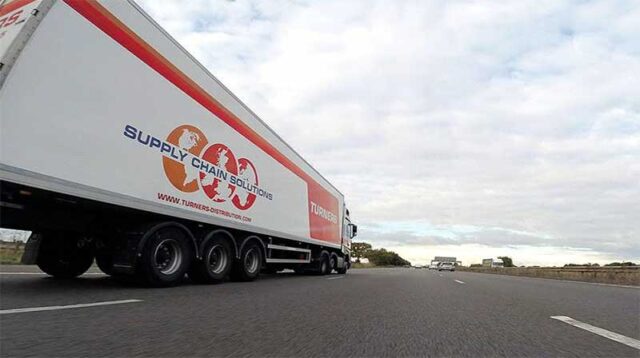 Almost every other business, whether it be small or big, regardless of product or service, needs a vehicle. When purchasing a vehicle for your business, whether it is a company car, a courier van, or a cargo truck, you want to make sure you are picking the right option.
In reality, big business decisions like purchasing a vehicle should be based on search and detailed information rather than emotions. So, before buying a vehicle for your business, make sure that you have made a wise purchase that helps with the profitability of your business.
Here are some helpful guidelines for you that will ease your purchase decision for a business vehicle.
Understand the need of your business
The first thing you should ask yourself when purchasing a car for your business is "Why do you need to purchase this vehicle?". You must understand the needs of your business. Does your business need it to deliver goods to customers, or just for carrying raw materials for the production process.
Remember that any kind of vehicle, whether it's a small car or a large truck, is a long-term investment in your company. If you're a small business owner or a startup, you're more likely to buy a vehicle with a long-term payment plan. As a result, it is critical to purchase it while keeping profitability in mind. Do some basic calculations to figure out how much this vehicle purchase will cost.
Know your budget
Before considering different options for buying a vehicle, make sure you know your budget. If you don't know how much you can afford, you will end up wasting your time. Do some math and you would know what kind of vehicle you can afford according to your business needs.
Determine the type of vehicle
Thousands of possibilities abound in today's market, making it difficult to choose the best vehicle for your business. As a result, the sheer number and variety of automobiles available might be overwhelming.
Take some time to consider how your purchased vehicle will be used, at what different locations you will be driving it, the type of fuel mileage it will require, and how much space your chosen vehicle will require. All these questions will help you select the best option available.
If you'll be making small food deliveries or transporting FMCG goods, a small commercial vehicle might be a decent option, but if you'll be moving heavy items like furniture, you'll need a heavy van or truck. You should explore the different possibilities available. Compare the features of each choice and choose the one that best meets your business requirements.
Choose between leasing and owning
Another thing you need to consider when purchasing a vehicle for your business is to know whether you are going to buy a car in cash or purchase it on lease. If you buy it in cash, you need to take a loan, and make interest payments, no matter if the price of the vehicle drops with time.
If you decide to lease the car, you will only pay the first month's payment and then there will be a decrease in payments.
Decide whether to buy a new vehicle or used one
The next step is to look at the choices that suit well within your budget, to obtain the right vehicle for your business. You can consider buying a new vehicle or a used one, and each option has its own set of benefits and drawbacks.
A new vehicle has better reliability and functionality, but the drawback of this option is that it is very expensive. Used vehicles, on the other hand, have a cheaper cost and reduced insurance rates, but their less reliability can put you in trouble and you may have to pay multiple costs for future repairs.
If you are on a tight budget or are just getting started with your business, we recommend purchasing a used vehicle, whether it is a car or a truck.
Before you buy a used car, make sure you test it, have it checked by a mechanic, and the vehicle's running record. When purchasing a used vehicle, make sure to request a car and look over the automotive owners manuals, which will assist you in maintaining and repairing your vehicle.
Know how often the vehicle will be used
Consider what you need the vehicle for and how often you will use it before focusing your search. This will help to determine which type of business vehicle you will purchase. It will also assist you in determining the form of auto insurance you require once you have determined its use.
You will need commercial auto insurance if you and your staff will be driving the vehicle for delivery reasons. This sort of insurance protects you from substantial obligations in the event of an accident.
It is not only required for large businesses with large fleets, but also for small businesses that transport goods to clients. As a result, it's critical to understand how the vehicle will be used so that you may select the appropriate insurance policy to secure your vehicle and, by extension, your wallet.
Do a Cost-benefit analysis
Once you determine all the above factors regarding the purchase of a business vehicle, make sure you do a cost-benefit analysis. It is important to determine the overall cost beyond the purchase price.
If you are going to take a loan for purchasing a vehicle, you need to know how much profit your business is going to make. Or if you can pay the interest payments for the loan you have acquired. Before you buy a vehicle, you need to take a look at these things to avoid any inconvenience in the future.