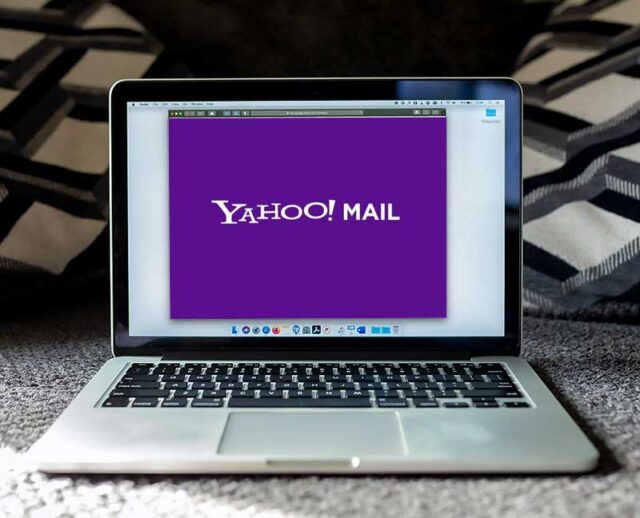 Are you spending sleepless nights agonizing over a cheating spouse? Or stressing over an imminent HR decision by your employer? Then it's time to know the truth.
We all use social media apps accessible on every smartphone, tablet, or laptop. Therefore, if you want to monitor or obtain private information about a loved one, employee, or employer, then you need the ability to take a peek at their smart devices.
Furthermore, you may want to protect your kids from online predators by monitoring their communications online. Hacking into their devices is possible and necessary to unearth any suspicious or dangerous activity.
What's more, you don't need the tech skills of a seasoned hacker to gain access to anyone's communications. If you have figured out how to use a smartphone, you are good to go. Nowadays, with readily available and easy-to-use tools, hacking any app or email is easier than ever before. One such tool is Spylix, which you can use to hack Yahoo Mail.
Why Do You Need to Hack Yahoo Mail?
While social media apps like Instagram, Facebook, or Snapchat dominate today's communications, email remains a valuable tool for connecting with friends, family, and loved ones. More importantly, email is the predominant means of official business communications.
That said, email services like Yahoo Mail are also one of the go-to places for a forbidden hook-up, hanky-panky affairs as well as illicit corporate communications. It is also where workmates, employers, and employees share the juicy titbits about you behind your back.
As such, gaining access to a person's email can provide a treasure trove of information about what they are up to at work or in their personal lives.
Although Gmail has dominated the email space over the last decade, Yahoo Mail remains quite popular. Many people choose to hide their illicit activity on Yahoo Mail rather than Gmail in the hope that no one will be the wiser.
If you are concerned that your loved one, teenager, workmate, or employee is up to no good, read on to discover how to hack their Yahoo Mail without a password.
Log into a Yahoo Mail Without Password
Yahoo Mail, social media apps, and other communication services spend vast amounts of money on technology to secure their servers and users' accounts. Despite employing top security and technology experts, Yahoo Mail, like any other internet-based technology, is susceptible to clever hacks.
You, too, can do it. So do not waste money on an anonymous online hacker who will steal your information and take off with your hard-earned cash.
Here are three simple ways to get into a target Yahoo mail account without breaking a sweat or being extorted by a faceless hacker online.
Use Spylix for Easiest log into Yahoo Mail
If you want a professional tool for hacking into Yahoo Mail, look no further than Spylix. Spylix is a reliable and user-friendly tool that is efficient at hacking into Yahoo Mail without much effort. You can use it to hack someone's phone remotely from your phone without the risk of detection.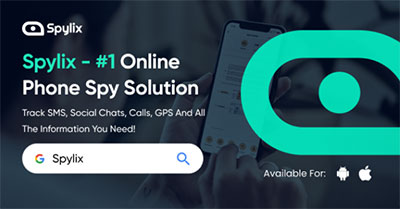 How Does Spylix Work?
Spylix is an industry-leading email hacking tool with many advanced hacking features, including:
A keylogger that records every keystroke on the target phone to capture Yahoo Mail login information and passwords.
A dashboard with the target's sent received and deleted emails, as well as the contact information of all emails.
Date and time stamps for every email to track and monitor all emails efficiently.
Spylix is not just useful for hacking Yahoo Mail. It has many other attractive features that allow you to spy on someone, including:
Intercept text message: You can intercept text messages without a target phone for free online. (Just with Spylix)
Hack social media apps: Spylix allows you to hack and read all information on someone's Facebook, Instagram, WhatsApp, or Snapchat. All photos, videos, and messages are uploaded onto the dashboard.
Access their location accurately: Track the location and movement of your spouse or child on a map in real-time.
View all texts and call logs: Spylix gives you access to all call and text details, including recipient information, time and duration of calls, as well as the details of all messages.
Check browsing history: This feature allows you to track what the person is doing online.
Geofencing: This feature alerts you when your child, spouse, or target person goes beyond a specified area.
Why Use Spylix?
Your information and that of the target phone remain private and protected
Spylix doesn't require you to jailbreak your phone
Spylix works in hidden mode, so your target cannot detect its activity
Works remotely to prevent detection
Spylix is an industry leader with impressive user reviews
3 Easy Steps for Using Splylix:
Sign up on Spylix for a Free Account
Set up Spylix on the target device by selecting Android or IOS depending on the operating system of your target's phone.
After setting up Spylix successfully, login into your dashboard to access all the Yahoo emails and any other information on the target phone.
Access Saved Passwords on Computer Browser
Saved passwords are a simple yet effective way to get into a Yahoo mail account without raising suspicion. Google Chrome browser provides a simple tool to store user passwords for easy access to their accounts or any service that requires a password.
Because we use so many passwords, it is inconvenient and impractical to keep entering a password each time you need to check email, social media, or other apps. As long as you are signed in to your Google account on the Chrome browser, all your saved passwords are accessible with just a few clicks.
Most people will carry, monitor, and screen lock their phones at all times but won't be as careful when it comes to their desktop computers. This is where you get a chance to grab their email password.
Wait until the person is away, e.g., during lunch hours, meetings, or a coffee break, to access Chrome, Firefox, or Microsoft Edge browser on their computer.
Click the menu icon at the top right corner of the browser and choose the settings option.
From the dropdown options provided, select Autofill
Click on "passwords" and scroll down to find the Yahoo Mail password, or use the search function to find it.
Use the Forgot Password Option on Yahoo Mail
If you want someone's Yahoo password, who better to ask than Yahoo Mail itself? Unfortunately, Yahoo won't just hand over any password without making you jump through a few hoops.
Luckily, if you have someone's private information, such as place and date of birth, you might be able to retrieve their password.
Here's how to do it:
Go to Yahoo Mail official login page
Enter the target Yahoo Mail address and click next
Instead of entering a password, click on the "forgotten password" link
Yahoo will provide security questions such as "where were you born?" or "what's your pet's name?" to verify your identity.
If you know the answers, Yahoo Mail will allow you to reset the password and give you access to the account.
Note: This hack works if the owner of the yahoo account has not enabled two-step verification via mobile phone. Otherwise, you will need access to their mobile number to log in.
Please remember that this method will change the account's password and alert the target that their Yahoo Mail has been hacked. Hopefully, you will have read their emails long before they retrieve and change their password again.
Only the Truth Shall Set You Free
Before you hack into someone's email, be prepared for what you might find. Remember, they are not expecting you to read that information, and the contents might hurt or sadden you.
But, as they say, only the truth shall set you free. So, if you want to be sure, try the free version of Spylix today and find out the truth for yourself.