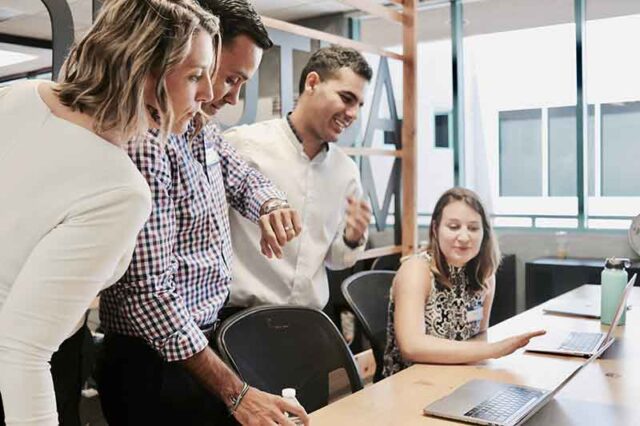 An HR personnel has the most significant responsibility in the organization. HR has to hunt for the finest talent for their organization from a group of many candidates and onboard the one who will be an excellent asset to the organization.
Another essential part of their job is to conduct training programs. Throughout the year, HRs and the L&D department organize many training programs to improve the skills and knowledge of their existing employees or fresh recruits to create a qualitative workforce.
There are different kinds of training programs that an organization has to be provided to sharpen the skills of their employees, some of them being:
New hire onboarding and training programs
Onboarding is not simply a one-day induction process, but onboarding starts when the recruit signs his offer letter. An onboarding program is a much broader term if you ask.
When new employees are hired, HR has to make sure that they know the organization's customs, vision, mission, culture, rules, and regulations. They must also guarantee that they possess the necessary technical abilities. For example, if your company uses software that not many people know how to use, then your specialized training must-have sessions on how to use this software.
An onboarding and training program is essential as this program acts as the basis for developing a relationship between the organization and the employee or recruit. So, you must provide your recruit with smooth and hassle-free onboarding training. Incorporating LMS in your onboarding program can help you achieve easy, paperless, and robust onboarding.
Not everyone you hire might have experience working in corporate culture or any work experience in general. So, you must provide them with soft skills and teach them about the ethics of a corporate culture. Since they may be freshers and may not have any experience of behaving appropriately in a corporate environment, this training instills confidence in them while also assisting you in maintaining a standard among your employees.
A good onboarding program instills a feeling of belonging in recruits, reducing the staff turnover ratio and increasing employee engagement and productivity.
Skill Development Training
With skill development training, employees are provided with opportunities to gather new knowledge and develop new skills and develop new abilities. This type of training assists in honing an employee's skills as they can learn and apply the knowledge at the same time.
Skill development training is crucial for any organization as the market and technology are ever-changing places. With new technology or variables in the market arises the need for new or updated talent. One cannot always hire a new workforce with changes in technology, so providing skill development training to your employees benefits you by giving them essential training whenever any variable arises.
Skill development training helps greatly with knowledge retention and employee retention. Employees feel they are being valued when they see the company constantly making investments for their improvement. Using online platforms such as LMS for skill development training helps save much time, and training doesn't feel like a burden to the employees.
If you are looking for the best online practices for organizational training you can always look for Thinkific Review and decide for yourself, whether or not this is what you require.
Transitional training
Transitional training involves furnishing employees with the essential abilities and information to move from an old post or project to a new one. For example, if one decides to shift to another organization, one gets promoted to a senior position or transferred from one task to another.
Transitional learning also helps the employees who face software changes or hierarchal changes in an organization. It is essential to develop employees' skills when they go through any transition. Otherwise, there won't be any point in providing them the change they require or earn.
Conclusion
There are many other kinds of training that an employee requires in his professional journey with the organization. Constantly providing them training that would help them increase their efficiency and develop new skills is another way to make your employee feel connected to your organization. With the feeling of being connected to the organization, they tend to work hard and bring about the best outcomes possible. This helps the employee and the organization as you are getting the best out of your asset.