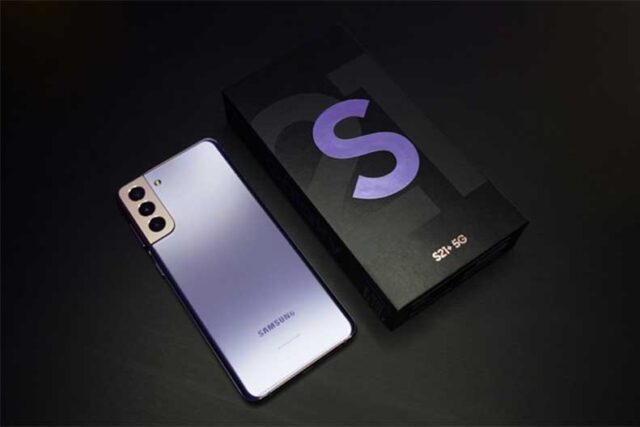 Samsung has always been the manufacturer which leads Android's adoption. For back in 2008, it was the first manufacturer to embrace Android, and a lot of android codes were too contributed by Samsung's engineers. Not only that, but Samsung also developed its own display technology using OLED technology and calls it SAmoled.
iPhone manufacturer Apple too uses Samsung's display in its phones and iPads. You can also buy a Samsung S series phone or wholesale iPhone for that matter at rates a lot cheaper than prevailing market prices thanks to several online marketplaces opening up.
Samsung also created its own processor chipset called Exynos; however, those are still playing catchup with their equivalent Snapdragon counterparts.
Because of Samsung, today, big-screen Android phones, good selfie cameras, smart gestures in Android, and other such features are standard. Buying wholesale electronics have never been cheaper especially in 2022 due to the opening up of global trade channels.
In earlier days, Samsung also experimented with incorporating many other features like eye-tracking gestures, AI-powered hyper engine, hands-free screen reading using retina tracking, and others. Some of those were gimmicks, while others are still used even today, for example, double-tap to wake gesture others.
Samsung S21 Plus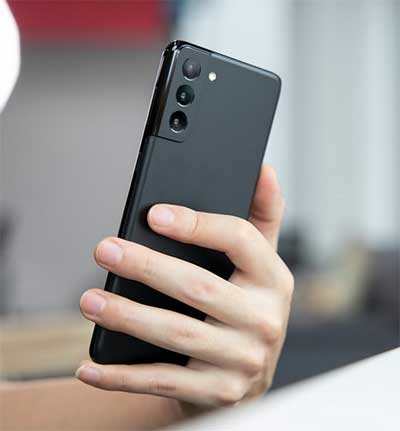 Samsung released the S21 plus in January 2021 with both Sub 6Ghz and millimeter 5G versions across the globe at $999 for the 128GB 8 GB Ram model. For pure price comparison's sake, it is the same as the iPhone 12 pro and costlier than Google Pixel 6, for that matter. The chipset used in the US is Snapdragon 888 5G with Adreno 660 GPU and is the fastest Android chipset. It is an octa-core chipset which has 1×2.84 GHz Kryo 680 and 3×2.42 GHz Kryo 680, and 4×1.80 GHz Kryo 680 CPU speeds. This should be more than enough for you to breeze through daily tasks and also play some heavy-duty 3D games.
But apart from these, what else is on offer that will make you buy this phone. Read below to find out:
1. Display
Both the Galaxy S21 and S21 plus have a 120Hz adaptive refresh rate 1080p display and not the QHD display from last year's S20 plus.
Samsung explained the reason as QHD displays consume more battery, and consumers complained a lot last year about this, so to keep the weight distribution in check and to provide consumers with a good quality display, this decision was made.
The display quality is top-notch, and since Samsung itself made it, they have more control over it. The colors are typically Samsung style oversaturated, and the blacks are also deep. Even under direct sunlight, the display is bright enough to get the work done, and the overall contents look great on this screen.
In technical terms, this display managed 103.8 percent of sRGB light space and 73.5 percent of DCI-P3 color gamut in natural display mode.
2. Camera
The Samsung S21 plus features a 12MP wide-angle lens, a 12MP ultra-wide lens and a primary 64MP telephoto lens. The 64MP lens also has a 3x hybrid optical zoom and 30x space zoom feature.
There is also the inclusion of a dedicated director mode for vloggers. What this does is activates both the front and rear camera at the same time and lets you create some awesome vlogs. The Samsung S21 Plus rather bumps up the exposure and flattens a lot of the blacks in many non-HDR shots.
For videos, the S21 plus can shoot up to 8K resolution videos at 24 frames per second (fps). It can also shoot 4K videos at 60fps and 1080p videos at 120 fps. If you want, then at 1080p at 60 fps, you can use the Super Steady mode, which utilizes AI to help you eliminate handshake in your recording, making way for an even smooth video.
3. Performance
US versions of S21 plus gets a Qualcomm Snapdragon 888 chipset, and compared to Snapdragon 865, it is a 20 percent improvement in raw power. It has 8GB of RAM, and Samsung has some neat software tricks too in the memory management department.
This chipset will handle every game being thrown at it, and Samsung has also given a good thermal management system over here. CPU throttling is also reduced to a great degree as a result.
S21 plus can transcode a 4K video to 1080p in the Adobe premiere video app in 1 minute for reference purposes. The iPhone 12 can do so in 27 seconds, but that is because it is more optimized than Samsung's device. The Galaxy S21 Plus also works well with the Razer Kishi gamepad which is a highly popular gamepad used by thousands of esports fans and gamers alike.
4. Design
Samsung has kept the bezels rather slim with a single hole punch cutout for the front camera in the display's center. There is a choice of three colors like Phantom Black, Phantom Silver or Phantom Violet. The bezels are so slim that you can see the edge of the frame around it. Overall the phone is surely going to turn some heads when you pick it up.
On the rear side Samsung made some changes from last year's Galaxy S20 Plus. The tri-camera module no longer sticks out on its own; instead, it seamlessly fits into the frame. Samsung calls it the contour cut designer frame. This has also provided another advantage; namely, the s21 plus now fits perfectly into the hands without much slipping.
5. Battery
The battery is rated at 4800 mAH capacity, but Samsung threw in some software optimisations which actually can help you achieve a day's worth of juice in a single charge with light to moderate usage.
But what's not so good is that Samsung stopped giving chargers inside the box just the same as Apple did. Samsung did this to reduce electronic waste and assumed that this is not the only smartphone in your house. You do get a USB type c cable inside the box, though.
Conclusion
Samsung has incorporated a custom UI over Android, and it looks great. It's called One UI and has tons of features in it. For example- you can use the swipe gesture to activate the edge panel, which you could customize to set up to 6 applications you need frequently. Another noteworthy feature you can use is the Bixby voice assistant, which is fully baked into the UI.