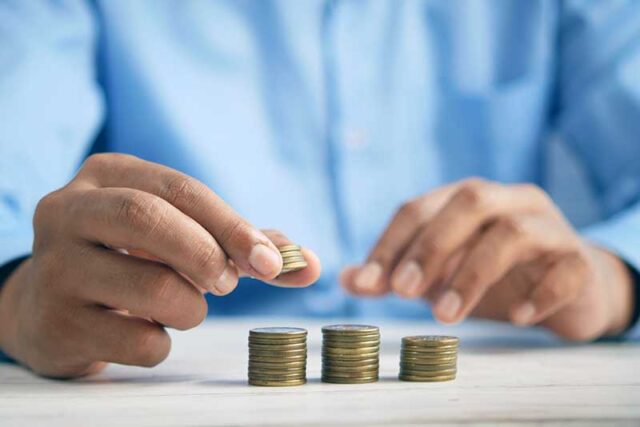 Small Business Insurance is an important part of the strategy for any business, but all businesses often neglect insurance – because it may seem trivial, or because they simply don't have the budget. I offer you five tips that will help you get your small business insurance in order and make sure you are covered while saving money where possible!
What kind of Insurance Coverage Do I Really Need?
Your business needs insurance to protect assets and prevent financial losses in the event of a disaster. A practical guide to small business insurance can help you make the right choices for your business.
There are three types of insurance your small business needs: property, liability, and workers' compensation. Your property coverage protects your premises, equipment, and inventory from damage or theft. Liability covers you for any legal costs or damages you may incur as a result of someone's negligence. Workers' comp covers injury or death to employees.
Here are some tips for choosing the right kind of business insurance:
Consider whether you need general liability insurance. This type of coverage protects you from lawsuits that may arise from claims such as accidents, product defects, or faulty workmanship. Think about what business activities might create liability risks for your company. For example, if you operate a restaurant, you might need liability insurance to cover injuries that occur as a result of food poisoning or other preventable accidents. Consider your budget when pricing your business insurance policies. You don't need unlimited coverage, but don't skimp on coverage either – something could happen that triggers expensive bills if you're not Protected.
What Should You Expect To Cover?
When you're calculating what type of insurance your small business needs, don't forget to include items like property damage, personal injury protection, and business interruption. Additionally, keep tabs on your deductible amounts as some policies have higher deductible limits for smaller businesses. And finally, be sure to ask about liability insurance and Umbrella Insurance – both can help cover your business in the event of legal troubles.
If you are operating a small business, it's important to understand what sorts of coverage your business should have. A comprehensive small business insurance policy will protect your company from a range of potential risks, including crop failure, equipment breakdown, cyber-attacks, business interruption, and more. In addition, many small businesses also benefit from additional policies that cover specific aspects of their operation – such as elder care and disability insurance. So what should you expect to cover under a comprehensive small business insurance policy? Here are five key aspects to look for:
Cybersecurity: Protecting your business against online attacks and cybercrime is essential – not only to safeguard your data but also to avoid potential financial losses. Many policies include coverage for malware removal, cyber scanning, and other incident response services.
Business interruption: If your business is currently closed due to an external event (like a natural disaster), your insurance policy may offer temporary coverage so you can resume operations as soon as possible. Coverage can also be extended in the event of prolonged closure due to a technical issue or hacker attack.
Crop Failure: One of the most common hazards faced by small businesses is crop failure – whether caused by weather conditions or disease.
When to File An Adjuster Claim
Since no one is perfect, unfortunately, events happen that prevent you from doing business as planned. You can file an adjuster claim, but keep in mind that small firms may have a high deductible. It's advisable to cease resisting and let damage repairs happen if you believe your claims will be settled within a reasonable time frame, even if that means declaring bankruptcy. An insurance premium is the amount of money you must pay to your insurance provider each month. You may be thinking about filing an adjuster claim but are confused about when to do so. Here are some tips to help you make the decision:
-If you have a claim worth over $10,000, contact your insurance company as soon as possible. This is usually within 72 hours of the event
-If the loss is less than $10,000, you may choose to wait and see if the insurer offers a settlement or offers coverage through a policy extension. If there is no settlement or coverage offered, you can file a claim within 30 days from the date of loss.
-Don't wait until after the policy has expired or until after you have suffered a financial loss because filing a claim during the policy period can result in more benefits and potential savings.
-Ask your insurance agent or broker which type of claim to file – personal injury, property damage, or both. Your particular incident may fall into one category more than another.
First and foremost, always consult with your insurance company to determine when you should file a claim. Claims should be filed promptly and in a timely manner, but not so soon that evidence may be lost or damage may have already occurred. You may also want to consult with an attorney if you have specific questions about your rights or the process.
-Documents proving liability, damages, and loss should be included in your adjuster claim packet. In particular, you will need: -Proof of purchase (proof of policy number, invoice number, or receipt) -Photos of damaged property or debris -Written estimates of damages/losses (if applicable) -Statements from witnesses describing what they saw during the incident -Any relevant court documents (such as subpoenas or police reports)
How to Pick the Right Kind Of Business Plan For Your Business
There are a lot of different types of business plans out there, so it can be hard to know what would work best for your small business. Here are some tips to help you pick the right business plan:
1. Decide what you want your plan to do. A lot of business plans have economic development goals, but not all do. Some focus on attracting new customers, others on growing revenue. Make sure the plan you choose is focused on achieving specific goals for your business.
2. Think about your budget. Most business plans come in a variety of price points, depending on how much detail is included. If you're just starting out, go with a less expensive option that doesn't include as much information or analysis. As your business grows and changes, you may want to upgrade to a more comprehensive plan. Be sure to factor in your budget when making this decision.
3. Find an expert to help guide you through the process. Even if you have experience writing a business plan, it's still worth hiring an expert to help you create the perfect document for your small business. This could be an accountant, lawyer, or another specialist. They
What Is The Best Business Formula To Protect Your Small Business?
One of the most important factors when it comes to protecting your small business is the business insurance policy you take out. Different policies will have different benefits and limits, but here are a few tips to help you find the best business insurance for your small business:
-Start by figuring out what coverage you need. Your business insurance policy will cover physical damage, liability, property damage, operations, and theft. Make sure you have the right coverage for your specific needs.
-Decide on a cost-effective policy. Some small businesses opt for higher-end policies that offer more coverage, but these policies can be expensive. Instead, look for a policy that has lower premiums with enough coverages to protect your business.
-Keep up with inflation! As your business grows, so too does the potential for claims. Make sure your policy is updated annually to reflect changes in your industry and your own risks.
More Tips on Choosing the Right Insurance For Your Company
Insurance is a valuable investment for any small business. Here are some tips to help you choose the right policy:
1. Know the basics. Each insurance company has different rules and coverage, so be sure to thoroughly research your options before making a decision. Knowing what's covered and what's not can save you time and money down the road.
2. Consider your risk profile. Some types of businesses are more likely to experience accidents or thefts than others, so make sure to check which risks are included in your coverage.
3. Get quotes from multiple companies. Compare rates and coverage from at least three different providers to find the best deal for your business. You may be surprised at how much variation there is in prices and coverage.
4. Get insurance for personal assets, too. Many small businesses have personal assets like cars and laptops that could be lost or stolen if insured separately from their business assets. Protect yourself and your assets with a comprehensive policy that includes both commercial and personal property coverage.