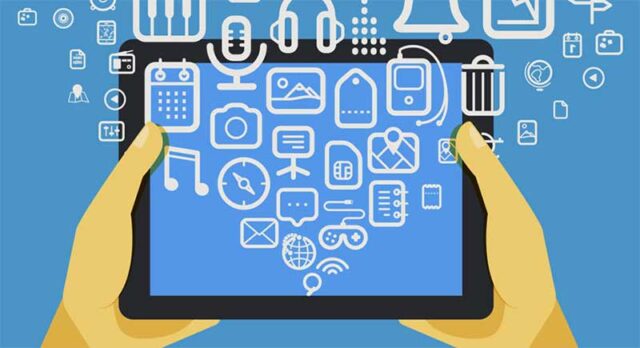 Are you thinking of stepping onto an Edtech learning app? This piece will talk about all the essential Edtech features and apps that will start your Edtech journey. There are thousands of Edtech apps now, especially after the pandemic that derived the students and employees to the new era of technology. For instance, students can now attend virtual lectures and manage their studies through the internet, specifically via Edtech apps that come with various features with easy usage. Furthermore, with advancements in education, applications update their feature for a better user experience.
As universities, professionals, and school teachers realize the role of Edtech learning apps in their education system. So, here are some insights into the world of Edtech learning and what features to choose while choosing an app.
Make a Clear List of Your Needs
While choosing an Edtech app, you need to make a clear goal regarding your instructive requirements and what you are looking to address. Once you envision your goals, please proceed with the features to help you achieve them. You might be thinking about the functional competency in an app that will help in improving your skills.
Your second thought might be about unnecessary costs that may take an extra penny from your pocket—a fantastic virtual reality experience in an app that comes with a modernized approach to assessments. Of course, you need friendly content that keeps you engaging.
Visual-Based Content
Learning without visuals sounds like an uninteresting learning experience. In Edtech apps, video-based content is a key tool for learning. In learning apps, students are looking for visual lectures that come in a series format to choose the particular chapter. In video-based content, students get access to zooming in and out and get a clear text concept.
Moreover, they can forward or rewind their lectures whenever they need. Thus, technology has made things easier and learning more friendly and fun.
Live/Recorded Tutorials and Lessons
A must-have feature in your Edtech app is live or recorded lessons and tutorials to improve their skills. Live lessons will allow the students to ask their queries live and get feedback on their practices. It will help them to improve and correct their flaws. For example, suppose you are into music, and you want to upgrade your piano skills into modern piano music such as the blues scale.
In that case, you will find a series on blues in Edtech apps that will further help you to play such contemporary music. You can also play the lessons non-stop and practice more to make yourself better at the piano. Similarly, many other apps help learn other stuff that can be academic or arts-related.
Personalization
It is an important learning feature to enhance the user experience in Edtech apps. The learning experience depends on the engaging content in an Edtech that can include any fun content or well-designed content. An Edtech app with mock tests, corrections, feedback, and practice learning during the learning process provides a tremendous learning experience.
If your Edtech app covers all those features that respond to your queries and needs and fix your issues, you are at the best learning platform to help you throughout your learning.
Social Media Combination
When it comes to e-learning, sharing becomes easy. With the help of your Edtech apps, you can create your learning document and share it simultaneously with your mates through Facebook, Twitter, or Instagram. People can click on your link and see your work, and you can get feedback from your mentor and other experts.
In this way, you can learn and get motivated with your learning experience and appreciate others. Furthermore, you can find related content on social media platforms and connect with people already using similar content. Collaboration is another way of learning in a team, collaborating with your mates on social media platforms, and improving or making your skills better.
Doing this will benefit you, but it will be beneficial for the new users struggling to connect with mentors and get authentic feedback. These practices will surely increase your audience and make a global learning experience.
Easy and Smooth Access
With a smooth entrance in an Edtech app, you will save a lot of time and effort that you might need to put in while logging into an app. Flexible access with a given link is another plus point if you use multiple devices. A user must need the lessons while in practice, no matter what device they are using. So the login procedures need to be quick. An Edtech app should have the feature of easy logins as students are more focused on their learning rather than sign-in methods.
So it shouldn't take much time with an easy user experience. Whether it's finishing an assignment or entering into a virtual classroom to catch up on a lesson, things should act on the go. An app with such operations is the basic needs of today's student's life that will make them succeed in their academic goals.
Gamification
Applications that have gamification tasks make the learning experience more engaging. With the given levels, badges, performance charts, scoreboards, points, analytic dashboards, learners get the motivation to increase their ranks and learn more. It builds a healthy and competitive learning environment among the learners. Such as completing on level of a lesson encourage them to hit the next class and get another triumphant badge. This feature pushes the users towards learning and engages them throughout their learning process.
With the help of growing technology and increased Edtech apps, education and learning have gradually increased in the past few years. These technical apps bring a new era of knowledge with tremendous opportunities. Moreover, Edtech apps make the learning process more engaging and interactive than ever. With the help of the features mentioned above, you will get your hands on the most suitable Edtech app with better features.