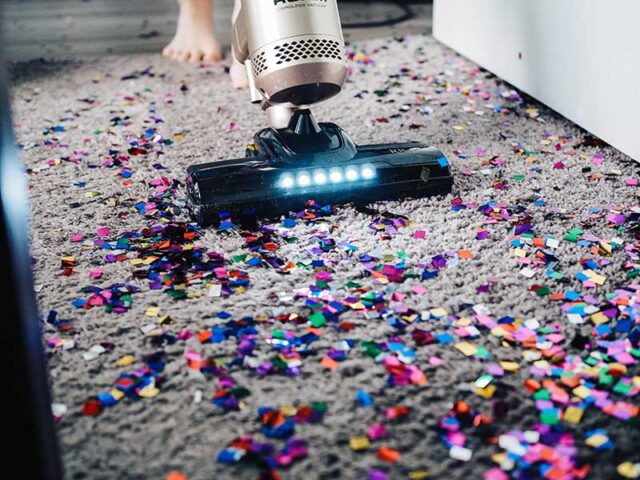 If you want to live in a spotless house but don't like wasting time cleaning it, cleaning gadgets like a steam mop is your best friend. They can do most of the cleaning chores without needing your intervention.
Steam Mops and Other Cleaning Gadgets You Need Right Now
Most people love an immaculately clean home. If you're an avid fan of Marie Kondo, you know what it means by a spotless house. To achieve this, you need to observe the highest standard of cleanliness and organization every time.
However, there will come a time when you will realize that TV shows only represent your biggest desires. They tell you how to do stuff, but cleaning is not easy at all when you're on your own. This is especially true if you have kids who keep spilling chocolate drinks on your carpet, spoiled fur babies that do their thing beneath your couch, or a husband who doesn't know how to clean a microwave well.
It's time to arm yourself with the best cleaning gadgets that can do the job in no time. Tools like Angry Mama effectively clean spots and remove foul odor. If the result falls short of your expectations, at least they lessen the time and effort you need to do the tasks yourself.
Here are some of the best cleaning gadgets to invest in:
Steam Mops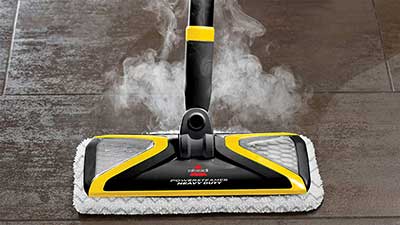 Steam mops are a better alternative for ordinary squeeze mop since you don't need to wring out mop heads and carry a pail of water everywhere you go. The steam it produces helps loosen up dirt and spills. Some steam floor cleaners are devices with powerful generators that can produce enough heat to sanitize the surface to a certain extent.
The absorbent pad can hold as much dirt as it can before it takes the excess grime along. In this case, you have to turn off the device, place it in a horizontal position, take out the pad, and replace it with a new one.
The cleaning pads are reusable after washing them either by machine or hand. The latter is more practical since you don't want to throw in a grungy pad together with bed linens or your clothes in a washing machine.
Is there any drawback to steam mops? Honestly, yes, there are. The first is that it doesn't clean as well as the regular mop and bucket combo. You may still need to use a FURemover to ensure you get the best result. Another problem is that it is not recommended for some surfaces like laminate, hardwood, and linoleum.
Power Scrubber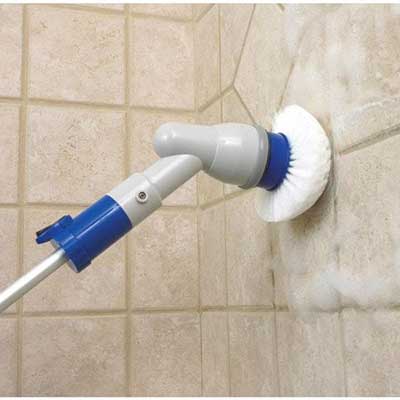 Tough stains in white tiles in your kitchen or bathroom are such an eye-sore. Get rid of them by simply using a power scrubber. This tool has an oscillating head that brushes more than 50 times per second. This rate is nth times faster than when you do it yourself. A power scrubber effectively removes grout and rust around the faucets, toilet bowl, or other fixtures.
The brush head is reusable and easy to clean. You can just even throw it in a dishwasher if you don't have time to wash it.
Blinds Cleaner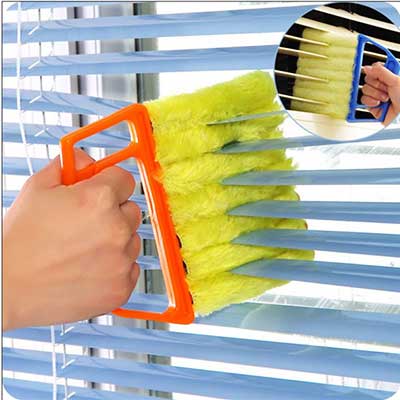 Blinds impose some cleaning challenges because it's suspended, and each strand has two sides. A blind cleaner has dual-ended brushes that can get into tight spaces and remove dust particles. Its fingers can go quickly between each blind to wipe away any debris. You don't have to take down the blinds and install them again after the session by using a blinds cleaner.
Vacuum Cleaner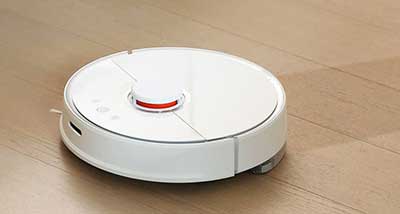 Robot vacuums (robovacs) are one of the most popular home cleaning gadgets around the world. They commonly come in a round shape and vacuum the floor independently. It sucks dirt, pet hair, soil, and any other type of debris and stores them in a garbage compartment. You can empty and clean the cartridge at least once every two months or depending on how often you use the device.
Modern robovacs have intelligent features that allow you to program cleaning mode and schedule and connect the device to your phone through an app. The app shows the device's cleaning status and current position, and the approximate cleaning time left. This type of vacuum is compatible with Alexa or Google Assistant so you can execute a command without getting off the couch.
Window Cleaner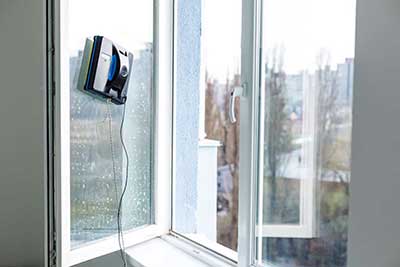 Your window is probably one of the dirtiest home fixtures since they are exposed to outdoor pollution. If you can't see what's beyond your glass window, it only means that it's time to buy a window cleaner.
There are different types of window cleaners out there. You can choose between a vacuum, mop, or squeegee type. If you have a large glass window, consider buying an automatic glass window. This robotic glass cleaner clings to the glass like a spider, squirts a cleaning solution, and wipes off the dirt as it moves along.
A window cleaner also has some disadvantages. One of which is that it needs a flat surface to create a suction and prevent the machine from falling. You can also use its full potential if you have big frames so that the device can move freely. If you have a small glass window with an irregular shape and rugged surface, this is not a great buy.
Sensor Bins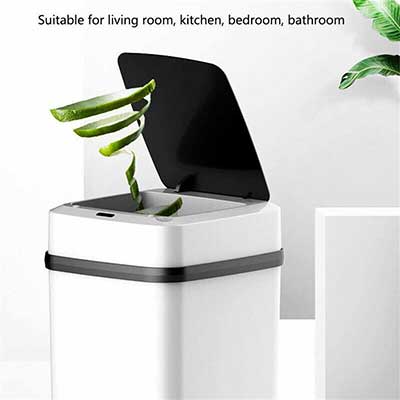 In every cleaning task, chances are you would always need a trash can. But garbage bins have evolved in the past decade. If you're using an archaic trash can, it's time to switch to a sensor bin-wise, hands-free garbage disposal.
A sensor bin has an outer layer coated with finger-proof stainless steel. Its black lid is powered by a sensor that opens automatically when it detects an object hovering above it. If you need to throw something, just wave your hand on top of the bin, and it will open its lid.
Sensor bins come in different colors and sizes. You can get a model with a capacity of 40 liters or a smaller one perfect for your office.