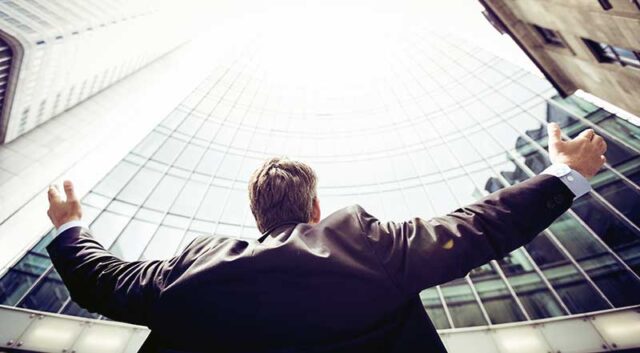 Every day general people are being connected with new technology. Due to the huge development of information technology, the profession of information technology (IT) is becoming very popular among the present young generation day by day. One of the IT professions is IT Manager. The demand for this profession is especially noticeable in banking, import-export, outsourcing firms, and technology companies. Today we will learn how to build a successful career as an IT manager and learn to be a successful IT manager.
At present, everything is in possession of computers. Almost all organizations have IT-related work. Many organizations also have separate IT departments for these tasks. The IT manager is in the overall management of any IT-related project. The word manager implies that the job of an IT manager is to manage various IT services, starting from technology products.
To be successful as an IT manager, you need to be proficient in several things. Otherwise, you will not be able to do well in your career. That's why today we will know what you need to learn to be successful as an IT manager.
5 Things to learn to be a successful IT manager
An IT manager works in different tasks in companies, organizations, or projects, such as— website management, maintenance, and data management. According to an expert of managed IT support services of Linktech Australia, an IT manager has the concept of system management, database management skills, knowledge of cyber security, detailed planning of hardware and software related to the project, ability to create IT budget, the concept of IT reporting, IT teaching skills, be able to lead the project team, manage time, be able to communicate effectively with members and clients involved in the project, etc. Similarly, the experience, skills, and knowledge that an IT manager needs are as follows.
#1. Problem-Solving And Decision-Making
An IT project manager needs to know about computer hardware and software. Must have good knowledge about data and data management, practical knowledge about different programming languages, cyber security, network experience, and practical ideas. We need to keep updated with the ever-changing information sector. Must have experience in project management and the ability to finish work within time and budget, which the stakeholder will determine. Must have the ability to work on their own and have the experience to do more than one job independently and together.
#2. Communication And Interpersonal Skills
Must be proficient at all levels of administration, written and oral, to communicate with inner and outer colleagues. Create fast-paced, dynamic work environments and think dynamically. Ability to give diverse opinions and solve creative problems in the organization and creative thinking, transparency, and team leadership. He can discuss the needs, opportunities, and costs of the project.
#3. Business Skills: Project Management
An IT project manager must have a recognized project management certificate, complete project management experience, business consultancy, and project planning experience. Ability to solve complex problems, work on a priority basis, experience team leadership by minimizing risk—commercial insights with excellent work management with stakeholders. Be able to effectively communicate with members and clients involved in the project. Also, have the Matrix Environment project management and work experience in managing projects using technology. 
#4 Organization And Time Management
He needs to be self-motivated and enthusiastic. He must have the skills to plan the hardware and software of the project in detail, the budget of the IT project, the concept of IT reporting, IT teaching skills, the leadership of the project team, time management, etc. IT managers must be very careful and far-sighted in time management.
#5. Other Skills And Self-Development
An IT manager needs to make sure that the systems used in the organization are running. The limited resources available in the organization should ensure and provide maximum possible service to the employees. The organization needs to make arrangements to keep the existing software system running. The daily management system should be delivered on time as per the demand. Arrangements need to be made to develop existing applications and projects and how to make them more effective. Moreover, establish good relations with the vendors and contractors so that all the system's services can run properly. To learn these things, you need to make sure you know the things you need to understand.
At the same time, an IT manager needs to perceive how to create documentation and keep records. You need to make sure you have a systematic plan in place each year. Again, it has to be implemented according to the strategy of the organization. Learn how to create and implement guidelines for monitoring the organization's software, automation, configuration management, asset management, and performance.
One of the further tasks of an IT manager is to ensure the security of the organization's entire system. He has to work on how he will configure the automation. It also needs to ensure how he can achieve business capabilities through technology and how organizations can identify more opportunities for improvement. You need to know how to coordinate IT Team programmers and engineers. Similarly, the officers and employees employed in the workplace should be provided IT training to help them acquire IT skills. Moreover, an IT manager has to be skilled in giving regular reports to the organization's head. New employees need to be educated about IT and know the organization's system to make them proficient for the organization.
To Sum Up
Above all, an IT manager has to do the job of coordinating the whole team very seriously. He has to move forward with the mental strength to inspire a team. A large part of the success of a company in the IT sector depends on it. So an IT manager has to be extremely prudent and well trained as well as he has to prepare himself that way to make the company innovative. I hope you understand. Thanks for staying with us.