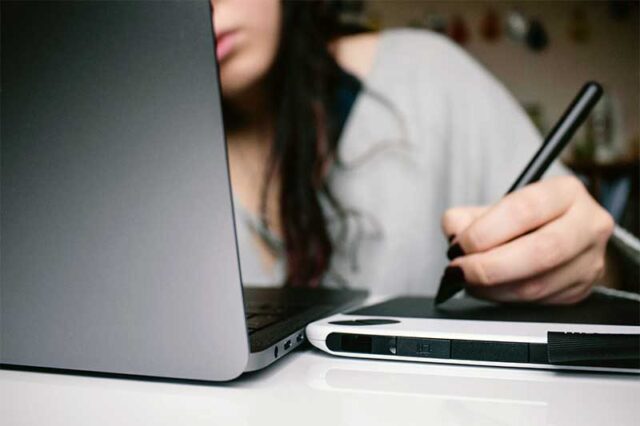 Free drawing software offers a practical simulation of colors, textures, and effects and allows you to control virtual brushes and pens. With the numerous technological advances made in recent years, designers can create stunning visual images with their computers and other digitally intelligent devices.
Free drawing software for Windows allows users to create realistic art using a wide range of tools, effects, and colors. These can then be exported into many file formats. Some of the most powerful drawing programs are quite expensive.
If you're looking for alternatives that are free, you can stop searching. This article will show you the most popular drawing software on the market today, along with the free features that make them attractive and competitive.
What is a good free drawing software offer?
Since its humble beginnings, free drawing software has advanced a lot. Although older drawing programs were limited in functionality, modern versions are more powerful and offer many more options.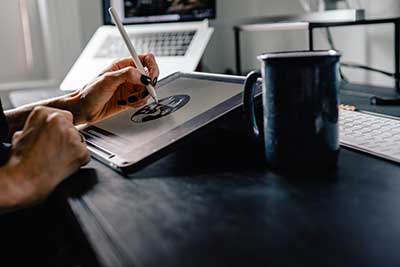 Many of these amazing drawing programs offer realistic simulations of watercolors and oils, pastels, and charcoal. Many of this software allows you to work in three dimensions. You can make your models and apply your textures and paint effects. Then combine them with 2D sketches to create scenes or print in 3D. Also, you can use some of these tools as a Home design software.

We have compiled a list of great places to find the best free drawing software.
Top 11 Free Drawing Software Options in 2021
Krita

GIMP

Inkscape

MyPaint

Clip Studio Paint

MediBang Paint

ArtWeaver is Free

Microsoft Paint 3D

Paintstorm Studio

Vectr

SketchBook
These are the 11 best drawing software options available free on the market today. Let's take an overview of this list.
Krita
Krita is a fast and flexible free drawing software for Windows. Krita's professional-level tools offer a creative solution for both amateur and professional artists. Krita is a powerful drawing app for PC that can create 2D and 3-D animations.
Krita's intuitive interface allows designers to design a custom layout. Krita also includes advanced features such as brush stabilizers and drawing assistants.
Krita, a remarkable computer drawing software, makes it easy to create digital drawings. The Resource Manager allows artists to share texture and brush packs and lets them expand their toolkit.
GIMP
GIMP is an open-source, powerful image editor. GIMP's professional-quality features make it one of the most popular free drawing programs. It allows users to create images from scratch or fine-tune existing illustrations. Users can use it in a Photoshop-like fashion with practice.
GIMP is a drawing software that offers top-quality free tools for image manipulation, such as automatic image enhancement, color correction, customizable brushes, and cloning. Users can integrate GIMP with many programming languages like Perl, Scheme, and Scheme. GIMP's highly customizable user interface gives artists the freedom and flexibility to create unique designs.
Inkscape
This is a drawing software created for graphic designers by enthusiasts. Inkscape is a Windows-based free drawing software is packed with unique features and great tools, making it an excellent alternative to Adobe Illustrator.
Inkscape has a simple, customizable interface. It also includes vector editing tools and filters. Advanced effects, Creative Commons metadata, and export options are available. There is also a wide variety of snapping tools for a rich image creation experience. This is particularly useful when you have hundreds of images on the web.
MyPaint
MyPaint, a stable and free open-source graphic editor, is most commonly used by digital painters. It's lightweight and easy to use, with a strong focus on painting.
MyPaint is a free and powerful drawing software that allows you to create unlimited canvas sizes, a smooth brush engine, unlimited canvas size, and a distraction-free Fullscreen mode. It supports pressure-sensitive drawing, layer management, layer management, and basic color adjustments.
MyPaint emulates the effects and characteristics of ink, pencils, and charcoal, making it easy to create expressive artwork.
MyPaint also offers an interesting tool called Notepad. This allows you to try out different brushes before you use them to paint.
Clip Studio Paint
Clip Studio Paint is a free, professional-level drawing software. The impressive features and flexibility of this free drawing software make it a popular choice for illustration and animation. Clip Studio includes powerful vector tools and a wide range of coloring tools, which provide superior responsiveness for creating artwork.
ClipStudio Paint allows you to select from various preset brushes or make and use your brushes to achieve a specific effect in your illustration.
Clip Studio's latest version has excellent animation capabilities. It also supports all file formats. This makes it one of the best drawing programs for Windows. It is also regarded by many users as the best Surface Pro drawing app staying on par with Adobe Illustrator and Corel Painter. Though it takes some time to master the software, you will definitely like all the powerful tools and feature available there.

MediBang Paint
This is a great drawing software that can produce comics, manga, digital art, and other media with a realistic presentation and is loaded with many free features, including smooth workflow, layer management, ease of use, comic panels, community support, and more.
MediBang Paint offers a wide range of pre-installed backgrounds, templates, customizable brushes, multiple fonts, and styles that allow you to create your illustrations. This includes a tool that will enable you to upload your artwork directly to the cloud. Moreover, this saves space and makes it easy for you to transfer your art across devices.
ArtWeaver is Free
ArtWeaver, a computer drawing software that is very similar to Photoshop, is ArtWeaver. It includes creative editors that allow for efficient photo editing.
ArtWeaver has a user-friendly interface, a large selection of realistic brushes, editing filters, and the ability to work with layers. The free drawing software includes a tool to draw textures and create stunning digital artwork.
ArtWeaver, a very configurable brush editor, is one of the most useful and simple drawing apps for kids. It also allows you to work together with other artists via the internet.
Microsoft Paint 3D
Paint 3D is a free software for computer drawing that comes standard with Windows 10. It is a straightforward and child-friendly software from Microsoft. It allows you to create a 3D object and add animations.
Microsoft Paint 3D allows you to create 3D objects. You can choose from the available models or draw your shapes and convert them into 3D models. It is easy to rotate the 3D model with precision. You can also add animations to it. Paint 3D lets you add lighting effects and finishes to your 3D image. These 3D images are easily compatible with Microsoft Office applications such as Word, PowerPoint, or the like.
Paintstorm Studio
Paintstorm Studio is a professional-level drawing app for PC. It offers powerful tools that allow you to create amazing artwork quickly. This is a great Windows drawing software with a dynamic interface, advanced symmetry-free tools, and fully customizable brushes.
Paintstorm Studio's free trial version lets you launch the app up to 30 times before it expires. Paintstorm Studio is also available for $19.00 for a lifetime license.
Vectr
Vectr is a free Windows drawing software that can create cards, logos, icons, and brochures. It also allows you to add fewer details. This vector-based software has a rich toolset for image editing, built-in version control, real-time collaboration and design sharing, and a simple interface.
Vectr has many great features, including the ability to apply layers to an image, modify the shape and color, and export and print images with no quality compromises. You can also share artwork via social media platforms like Facebook, Twitter, and Facebook.
Vectr is available online and on your Windows desktop across all platforms. Vectr is well-designed and comes with many tutorials that make it easy to use.
SketchBook
Users can use Autodesk Sketchbook to create amazing art/drawings. It has a stunning interface that allows users to create their artwork. No matter what modern device you have, it gives you plenty of space to work. Also, it is a great drawing software choice for industrial designers, product designers, automotive designers, architects, and other free lancers.
The software allows users to refine their drawings into an illustrated pieces. Users can also use the camera to scan, sketch or import files.
Get the best free drawing software for Windows and Mac to unleash your Creativity.
Drawing apps for PC are now capable of creating digital illustrations that are engaging and creative. We have compiled a list of the top 11 free drawing software options that we find most appealing. Each app offers different tools and features for digital painting and image edits to create strong artwork that suits your needs and style.