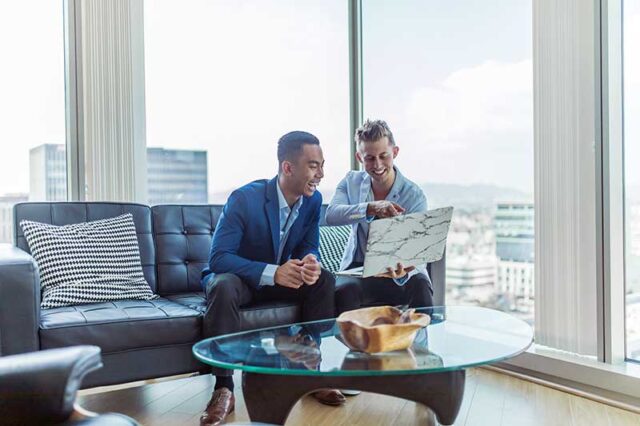 Multi-channel marketing is a must in the digital era. To build a sales funnel and keep new clients coming in, you need to stand out online.
Google is an essential part of this mix. And considering the fact that 75% of people do not look beyond the first page, appearing high in your potential buyers' search results is a must.
With this in mind, building a business case for a Google AdWords consultant becomes a lot easier. Leaving such an important part of your digital marketing strategy to chance or in the hands of staff as a sideline task is a risky business. At worst, it could mean you miss out on quality leads or spend unnecessarily on badly profiled clicks.
Can an AdWords consultant justify the investment?
Getting your Adwords in the hands of an PPC marketing agency has many benefits. These include:
Gather highly qualified leads that fit your buying persona
Do not waste money on irrelevant leads
Optimize ads and copy to position your firm in the best possible light
Ensure you only spend time calling and nurturing good quality leads
Potentially pull leads away from your competitors
You also need to do a little due diligence to find a suitable AdWords consultant. Pull together an outline of a budget and how many leads you want to achieve to get to your revenue goals. Include an overview of your business, your target buyers, and what type of campaigns you envisage running.
From there, create a document to share with a few different Google AdWords management services. Share the same document with each one and invite them to join you on a call to discuss your requirements further.
From there, the choice is yours. Evaluate the quality of the replies you get, and use the calls to probe a little deeper into their credentials. You also need to be comfortable you can work with your chosen agency and trust them to tweak your campaigns to meet your goals.
Although this may seem like an extensive process, be under no illusion this is an important hire you are making. A known and trusted agency will deliver optimized leads to your business, so it is worth the effort.
Onboarding your agency
Once you have made your choice, the next step is to give your AdWords consultant a detailed onboarding period. You will need to work together to build everything from keywords to landing pages. Establish who does what and what the expected timelines are.
You may struggle to decide which products to focus your campaigns on at first. The best advice is to focus on one product and have a strong call to action. This could be a percentage discount if it is an impulse purchase or an extended free trial if your product is something that needs further consideration before buyers make their final choice. But start with one product and get that started before trying to add in your whole portfolio at once.
That said, it is important to give them a little time to get things built. Knowing you have been thorough in your recruitment process should give you the confidence to allow the agency a honeymoon period to get everything set up perfectly. This means you may not get leads straight away, but you can be assured that the leads you do get will be the best ones possible.
Ongoing value
The initial onboarding period may seem intense. It will involve building ads, landing pages, and finding the right keywords. Some will not work, and some will, but that is part of the process.
It is when your campaigns are properly up and running that your AdWords consultant will show their true value. Establishing a trusted relationship to be able to advise you on changes is what you are looking for.
Also, be sure to feedback regularly to your consultant about the outcome of leads. If the leads are all optimized and look like the right type of person but are not converting, then it might be time to try a new keyword.
It could also be your content that is the problem – it may be at the wrong stage of the buying cycle, or your expectations may simply be wrong about how quickly people buy your product. Either way, keep testing things continuously and have a circular feedback mechanism so that your agency is in the loop for finetuning the campaigns. Schedule a monthly review with the agency to run over that period's KPIs and lead follow-ups.