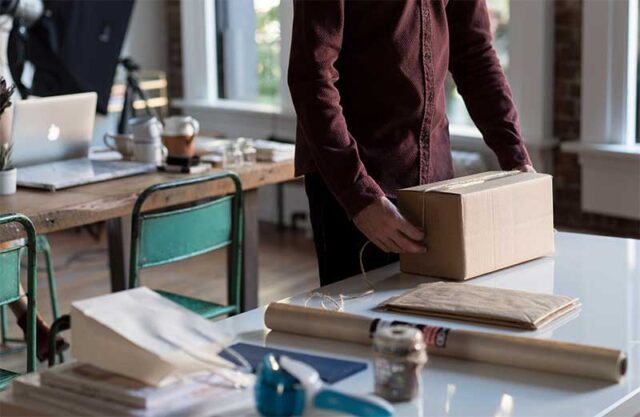 Just like other electronics, computers are considered one of the very expensive possessions you can have in your home. They can be used to entertain you, help you do some work stuff, and gather information using the Internet.
Hence, if you're moving home, hire a furniture removalist from Gold Coast to safely transport your computers to your new location. With several types of computers, you may have, packing and moving them securely are a must to ensure they're protected.
So, to ensure a successful transition, below are the six tips for moving computers to your new home:
Prepare The Necessary Supplies
If you've decided to move your computers without the help of professionals, then you need to prepare all the needed supplies for the process. These supplies are necessary to ensure the safe and secure packing of your computers at home. These can include:
Cardboard moving boxes
Plastic bags for smaller parts and cords
Packing tape
Flat-panel TV box for the monitors
Twist-ties for the cords
Moving blankets
Foam sheets and other protective coverings
As you can see, there are many packing materials to use for packing computers. But, if you still have your electronics' original packaging, don't hesitate to reuse it when moving your computers. These packaging materials are designed to provide protection to these valuable possessions during transit.
Create A Moving Inventory List
Typically, computers have small components and parts that need to be kept when relocating. To avoid misplacing those small parts, be sure to create an inventory list. This document can help you determine whether some parts are missing during the move.
Also, it can be a good idea to take photos of your computers. Along with your inventory list, these photos can be useful in cases wherein your computers are damaged while in transit, and you want to file a claim with the insurance company.
Hire A Moving Company
Another tip for making your computer move a seamless one is to hire professionals like the ones in RoadwayMoving. Unless you're a moving expert, you need the assistance of an experienced relocation service provider to help you with the process. They have the necessary skills and experience that allow them to move computers in a safe and secure manner.
Moreover, hiring relocation professionals means you can take advantage of their tools and equipment in making a move. With them at your side, you can also rest knowing that your computers in case of damage or loss are insured by the moving company and its insurer.
Secure All Product Manuals In A Safe Bag
It's also essential to gather all the product manuals of your computers and keep them in a safe bag. By doing this, it'll be much easier for you to put your computers back together after the move. If you need instructions about the assembly process, you can simply look at the manuals and finish the job seamlessly.
Backup Your Hard Drive
Whether you like it or not, damage to your computers can happen when moving. Despite the preventive measures being taken, they can be lost or damaged while in transit. Because of this, it can be a good idea to back up your hard drive to protect essential information. When you have a backup, you can have peace of mind knowing that important information is secured in case something happens to your computers during the move.
Pack Your Computers Smartly
Unlike other household possessions, packing computers can be tricky because one single wrong move can put them at risk during the entire moving process. As such, it's crucial to pack your computers in a smart way to ensure their safety from start to finish. These packing tips can include:
Turn off the computers to protect the inner workings from possible damage.
Take some photos of how the cables and other small components are connected to make reassembly much easier and faster.
Remove USBs and CDs from the computer ports to prevent damage to the accessories and the electronics themselves.
Unplug and put all the cables in the suitable box to avoid misplacements. Make sure to label them accordingly to avoid mismatch during the reassembly.
See to it that the access panels of the computers are close and protected with tape.
Cover your computers with bubble wrap to provide a layer of protection against water and dust during the relocation.
Make sure to line your moving box using newspapers and bubble wraps to safeguard it against knocks and bumps.
Fill the gaps with newspapers to ensure the computer isn't moving around the box.
Tape the box with a good amount of tape to prevent it from opening and falling out of the bottom.
The Bottom Line
Indeed, moving computers can be a challenging undertaking. Aside from their size and weight, you also need to consider their smaller components and cords during the relocation. Fortunately, this process doesn't need to be difficult at all times. By keeping these tips in mind, you can guarantee a seamless computer moving experience from start to finish.