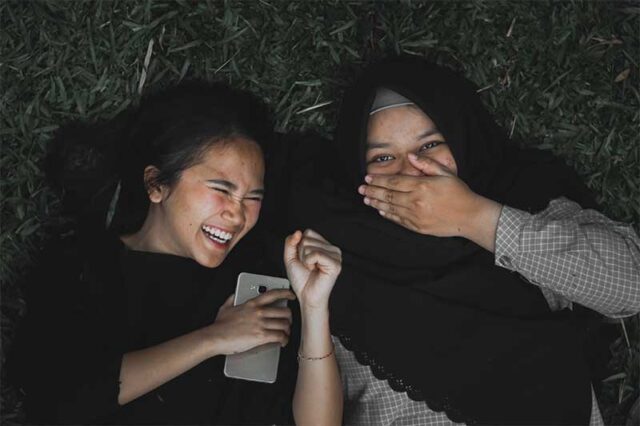 Watching your friends share a captioned image on the social media tool is enough to give you your giggles and laughter. And if you have ever seen a funny image like that, it's sure that you have laughed out loud!
But in the process of watching that image and re-sharing it on your timeline, did you know you were becoming a part of this meme world?
The meme movement on the Internet has gone viral these days. Although it offers fun and excitement, this trend doesn't have to be that significant to impact social media communication.
Much to the knowledge of fans, meme-jacking is a part of the recent social media interaction. Here's your post to learn why memes have become a fundamental part of social media. Let's read through.
Why Are memes of Paramount Importance in Social Media Conversation?
Memes can offer a creative snapshot of cultural events. In fact, some memes even rotate for a year or more. On the other hand, others live a tiny yet explosive life!
Memes offer both the companies and users the wonderful opportunity to make a reference to the established jokes that the entire web world is a part of. After all, memes carry more power than it's ever witnessed through the eyes!
Simply put, memes are a humorous way to share a thought or a business identity among fans or prospective customers respectively. Amidst social media communication, memes hold paramount importance as they are funny, entertaining, and engaging.
The fact that they are a cost-effective business strategy is enough to indicate its usage in the business world. Besides, it's a predominant part of friendly communication on social media platforms too!
So, from the above-mentioned facts, it can be stated that there's an intangible connection between meme-jacking and the virtual world! Now, coming to the blog topic – why are memes so important in online communication? Get your answer from the below-offered pointers.
1. Driving a Positive Result
So, you already know that trending topics are quantifiable for more than years now! That makes memes an accepted form of social media marketing into corporate as well as personal communication on these apps. You can use a meme generator for this purpose.
Naturally, with all initiatives of communication, the capability of tracking & reporting results becomes crucial. But there's no denying that meme-jacking drives a positive result.
2. Memes Are A Part of Visual Media
And there's no wonder that visual media like GIFs, emojis, selfies, and videos have already become crucial to social media communication! The only thing that you need to do is to identify the various ways how text communication gets analyzed. Also, you need to point out the methods of analysis for visual media.
As meme-jacking has become a source of entertainment, it engages the audience or customers into the business or topic covered in the post.
3. Promoting Brand Values
Social media tools have played a significant role in increasing business profitability and gain more followers of influencers. So, all in all, it promotes the brand values effortlessly. Brands come under the limelight and create interesting posts through meme-jacking only to engage customers.
Businesses can build brand affinity with the help of meme hijacking. In fact, this mode of social media marketing also increases the customer base too. The only thing that you need to be sure of is choosing the memes that can capture your identity as well as vision.
4. An Intangible Relation Between Memes & Social Life
The virtual world has made it possible for people to share their social lives with friends and family on the Internet. So, memes play a significant role in helping people ease out of a troublesome situation. At times, it helps you unwind as you procrastinate to distract yourself from the troubling news!
As memes cover different genres and mediums, they can distract audiences' concentration and let them come out of a miserable scenario. In fact, the memes can also be presented with dark humor that helps process stressful and demanding situations in life. As they are a form of social connections, meme culture hugely impacts customers' or audiences' behavior.
5. Emotionally Connecting Audiences
Although it may sound negative, there's no denying the fact that emotional validation is a reason why memes have become so popular these days. And it absolutely goes without saying that when you see one meme speaking to the current mood, you will tend to feel wanted or 'seen' to share this validation!
And tapping into the effect may seem a fundamental component for crafting content that only inspires the audience to share it prolifically. In fact, it's important to note that these pieces of content can go viral at a steady pace. However, it has a variable lifespan! While it's usually a problem, memes may have a more significant impact than traditional marketing solutions!
A powerful way of harnessing emotional validation is by targeting social media audiences! The vast data repository helps in crafting and targeting meme content more likely to hit audiences who are willing to share it!
The Bottom Line
Memes are themselves the best mode of business marketing, so you don't need any additional CTAs for further business promotion. However, memes are just the supplementary content besides your main content! As they are now taking the online world by storm, every brand and influencer can have an intriguing opportunity to get into action.
Now that you have learned the importance and power of memes in a social media interaction, what's left is understanding the sought-after ways of creating them! For every communicator, it's important to learn the most aspiring and intriguing way of creating a winning meme.
On this note, every communicator should ensure that the meme matches the brand voice. Next, relevancy is also an important consideration when it comes to making memes. It's also exciting to partake in meme challenges and work on repurposing the user-generated ones. Remember not to overdo them, and carefully drive user engagement!