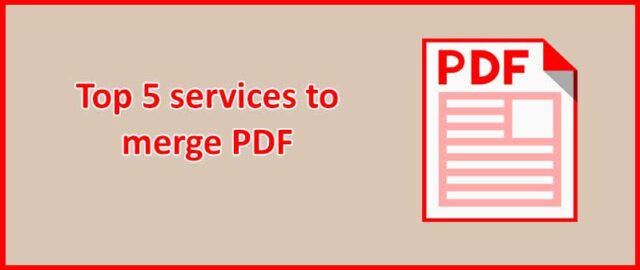 If you want to merge multiple PDF files into a single PDF file, you have numerous options to consider. Out of those tools, we thought of sharing 5 of the best tools along with you.
When you go through the list of tools, you can figure out the best method that you can use to proceed with merging multiple PDF files into a single PDF file in the most convenient manner.
2pdf.com
One of the most popular merge PDF tools available for you to consider as of now is 2pdf.com. In this tool, you can see how you are getting a convenient PDF merging experience that matches all your requirements.
All you need is to go through the basic PDF margining process, and you will end up getting desired results. It is a comprehensive PDF editing tool available to consider as of now.
That's because you can make many other changes to the PDF files that you have and the assistance of this tool. Hence, all people looking for a reliable method to edit PDF files should be looking at this.
Online2PDF
Online2PDF is a popular tool that people use for PDF conversion. However, you can also think about using this tool for merging PDF files.
You will be able to get a quick experience as you merge the PDF files with the help of this tool. However, it is also essential to remember that there are some limitations to this tool.
For example, you can make sure that the number of PDF files you use is not over 20. Each file cannot exceed over 150MB as well.
Soda PDF
Soda PDF is a famous online tool that you can use to put PDF files together in a breeze. It is necessary to remember that this is not a visual tool.
However, you can eventually get the job done by putting PDF files together with the help of this tool. You will need to pick all the PDF files you wish to join from the website and then go ahead with the PDF merging job.
Upon merging the PDF files, you will be provided with a link to download the PDF files.
IlovePDF
IlovePDF is a popular tool among people who use PDF files for getting their work done. If you need to merge PDF files, you may think about using IlovePDF as well.
All you have to do is to add the PDF files and then proceed with merging them. If you want to make some other changes, such as branding them, you can use this tool as well.
The visual user interface coming along with this tool will assist you in getting the job done without a challenge.
SmallPDF
Anyone looking for a tool to merge the PDF files will be able to take a look at SmallPDF. The ability you have to add all the PDF files and merge them quickly is the primary purpose behind the popularity of this tool.
You will fall in love with the visual interface of the tool, and the excellent support offered out of it. If you need an online tool to put together PDF files, you may take a look at this.
Go through these different tools and pick the best tool out of them to merge PDF.