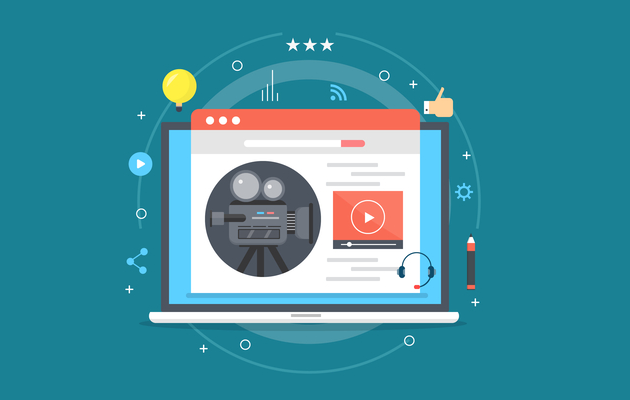 Having the budget and skills to do good video marketing used to make it a bit of a plaything for larger companies or those with bigger marketing budgets. With the digital era providing many more options for video production agencies of all shapes and sizes, there is no reason not to consider video marketing as part of your content strategy now. It is becoming essential, not nice to have.
This short article guides you to getting started with video marketing and sharing your ideas in front of your target buyers.
Why video?
As well as becoming increasingly cheap and quick to produce, video is a great way of getting your company's key selling points in front of the people you hope will consider your products or services.
Video also offers several ways of improving your underlying marketing metrics that contribute to the ultimate objective of revenue growth. With video proving to make websites more sticky, drawing more traffic to the site in the first place, and serving to educate and inform viewers about problems or services, their potential is huge. Similarly, video offers a visual way of getting under your buyers' skin and letting them know that you understand their challenges and pain points.
The return on even modest investments for producing some quality and informative video content is becoming more and more clear.
And why specifically animated video?
In short, animated video is a great way of producing good quality content. Not only that, but it bypasses the costs and time involved in producing more complex video. A good Animation video company can bring your vision to life. With animated video, no actors, directors, locations, props or recording equipment are needed. And the result can be very much the same – an eye-catching, visually striking video that represents your brand in the best possible way.
Animated video is most effective when it is used to tell a story. Informing your viewers about how your products or services help them and why they should come to you to solve their problems or grow your business can be accomplished using 2D animated video. After all, if it is special effects people want, there is more chance they will be watching a movie or boxset on Netflix or Amazon than looking at advertisements on social media. So tell your story, demonstrate how you solve buyers' problems, and not try to be too clever.
Keeping it simple
Even the most products or services can be demonstrated to potential buyers using 2D animated video. The medium offers a great way to simplify the complex and focus on why people should use the service instead of focusing on the product itself.
The first thing buyers are looking for is why they should buy – once you have their attention and have opened a dialogue, you can then convince them why your product is best and focus on the 'how.'
Effective video animation can achieve these things and bring your buyers from potential customers into happy, revenue-generating customers.
Getting some help
Commissioning an expert agency to help you with producing your videos is a wise move. Since video will be the very first sight many potential customers get of your business, it is imperative to ensure that the content conveys the right impression and the key messages you want to get across.
When you consider which agency to use, remember the differences between 2D and 3D video. Some agencies will specialize in filming in physical locations with actors and props. If you are looking for lower budget but professional 2D content, ensure that this type of production is in the agency's portfolio.
Outline your objectives for the agency. If they know whether you are trying to generate leads or raise awareness of your brand, a good agency will know how to advise you accordingly. 2D videos can be tailored according to what you are trying to get the viewer to do and what action you would like them to take at the end of the video.
The objective of 2D videos on social media is to get as many impressions and conversions as possible. Finding the optimal messaging and timeframe to get this message across is vital for the limited attention span of your target viewers.