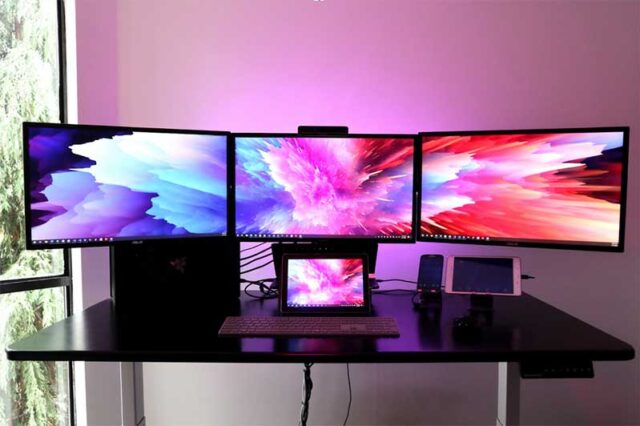 Today's ongoing debate seems to be reviewing whether to go for a laptop versus a desktop. It's actually a very personal choice depending on what you want to use it for. If you've decided to go ahead with a 6 monitor setup, though, there are a few things to consider.
Most people might assume that you have to get a desktop to be able to support 6 monitors. However, these days, there are some very powerful laptops that are more than up to the task. These laptops are within the trading computer family and are impressive whilst remaining accessible. You can learn more about the best examples currently on the market.
Technical Requirements for 6 Monitor Setup
The first thing to consider for your monitor setup is the technical specification that you'll need because this will help you understand the potential cost of your laptop or computer. The following details are the main highlights:
Graphics card
RAM and processing power
DisplayPorts
Graphics Cards
It's worth pointing out that most regular laptops have an integrated graphics card, although they often don't have the Graphics Processing Unit power to support a 6 monitor setup. Some can go up to two monitors, but generally, you'll need a more powerful graphics card for monitor setups. There are some options to connect an external graphics card, but either way, you should check that you have at least GDDR4 or even 6 graphics random access memory of around 8GB or up to 12GB. Popular video card brands include Radeon and NVIDIA.
RAM and Processing Power
When it comes to having two, three, or even 6 monitors, your computer needs to do a lot of work that's not just about dealing with the graphics. A good start is having at least 16GB RAM, although some people seem to cope with 8GB. You'll also want either an AMD or Intel processor with its multiple cores for your 6 monitor setup. These cores essentially allow the computer to spread out its work and process things simultaneously so making it faster and more efficient. The good news is that these processors come installed on both laptops and desktops. Having said that, if you're considering a laptop for your monitor setup, then these specifications are at the higher end of the range and price.
DisplayPorts
Clearly, you'll need to get the right cables for your laptop or desktop and its multi-monitor setup. It's worth noting, though, that many laptops these days have simplified their ports. For example, Mac users now need a Hub with a USB type C connection with multiple ports for their monitors. These could be any of the following: HDMI, VGA, DVI, or the traditional USB ports.
Comparing Laptop versus Desktop for your 6 Monitor Setup
Now that you know your technical specification, let's review the pros and cons of laptops versus desktops, as listed below:
Flexibility
Customization
Power Supply
Mac versus Windows 10
Flexibility
The first obvious point is that a laptop can be taken anywhere. Perhaps you want to picture how you're going to use your computer, so, for example, do you want to work during the day at your 6 monitor setup and then migrate to the sofa for some downtime at the end of the day? Alternatively, you could set up your office space to transform into a mini-cinema or games room after your working day. There are many things you could do with the right lighting and seats.
Customization
You can actually easily remove most components on a desktop, whereas they are fixed on a laptop. This means that it's much easier to upgrade your desktop in the future. Having said that, you can still upgrade your memory and hard drive on a laptop.
Being able to replace components on a desktop means that you can also customize them more easily. This can be a great way to keep your budget to a minimum because you can buy a basic desktop and gradually upgrade the parts to more high-tech specifications.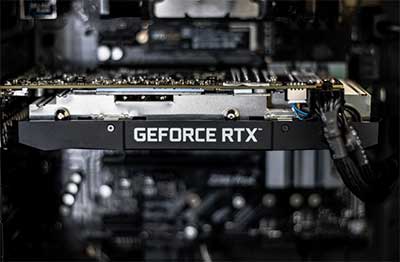 Power Supply
Another consideration for you might be that desktops use more power and are more susceptible to power fluctuations. You can therefore lose work more easily, whereas a laptop always has the battery as a backup. Also, these days, batteries last for several hours on a laptop, depending on what you're doing with it, of course. Although, if you're working at your two, three, or 6 monitor setup, then you'll be able to easily plug your laptop into a power source.
Mac versus Windows 10
Another endless debate that people get very passionate about is which operating system to use. This one is very personal, although bear in mind that Mac has made some great laptops that are often more powerful than their own desktops.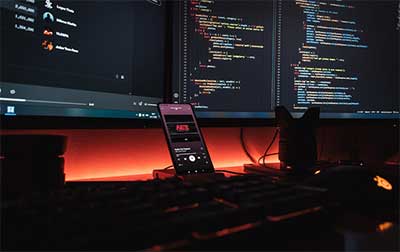 Final Thoughts on Computers for a 6 Monitor Setup
The choice between laptop or desktop has never been so, even with laptops now virtually as powerful as desktops. Therefore, once you know your specifications and budget, the decision is really up to you. The options are out there, so just make sure you know what you're going to be using your 6 monitor setup for and go from there.