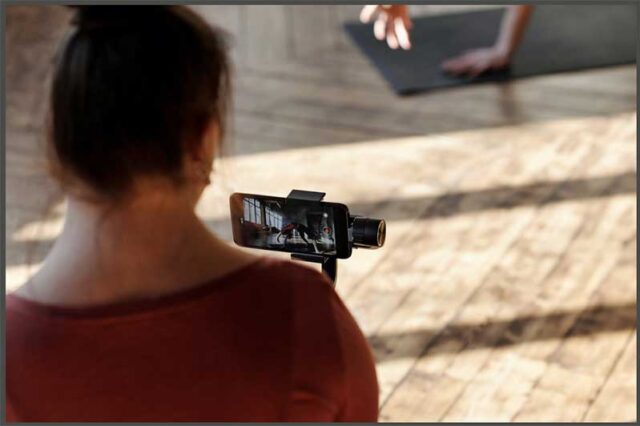 Are you struggling to find inspiration for your latest video project? Well, have no fear! Videomaker tools are steadily becoming the go-to source for content creator's block!
I don't know how many times I have dealt with the frustrations of editing my videos. Nor can I count the many platforms that I would attempt to try out certain features or functions, only for me to wind up with an inevitable error (and in many cases, an ongoing headache.)
But luckily for me and many others like me, we don't have to suffer the wrath of video-making tools and creative brain fog any longer.
With a video maker, some of the top influencers out there are creating the best content. Don't believe me? Go check out some of the top-grossing influences on YouTube today. You'll quickly see that they have access to one of the best-kept secrets in the content creation world. And that's an online video maker platform.
In this post, we're going to go over some of the most incredible trends in video production for 2021. This year is just getting started. But the endless possibilities that you can use and be a trendsetter yourself are ENDLESS!
Let's take a closer look at what a video maker truly is and the types of popular content you can create with it.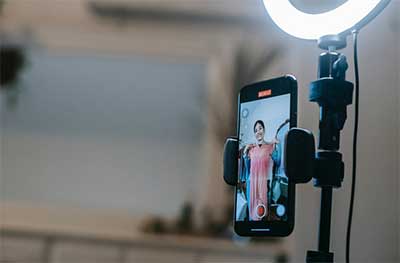 What is a Video Maker?
The idea of a video maker came about first as a tool to help those who are unaware of certain UI features on new devices. It was a way for users to be able to see what their devices could do in real-time. Although, it didn't come across as being innovative. It was just more of the same, "new app."
However, the popularity of video-making platforms skyrocketed when content creators began using them to create web content.
Now, content creators have the ability and resourcefulness to create videos with an ease that would otherwise be very difficult with other types of tools.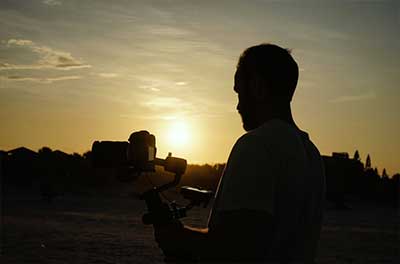 What Are the Features of a Video Maker?
Whether you're creating content for a business or personal use, the features in your video maker will vary. But some of the top features you'll want to look for include:
Interactivity
Blending Video and Images
Unlimited Video Lengths
3D Animations and Effects (Overlays / Titles / Graphs) [Works with Adobe After Effects]
Fonts, Text Styles, and Colors
Audio Tracks (Music and voice-overs)
Slideshows
And Much More!
Is a Video Maker Easy to Use?
Once again, a video maker is going to have an easy-to-use interface. But you'll want to make sure that any interface you choose is user-friendly and offers all of the features necessary for your style.
Meanwhile, if you're using it creatively or, let's say, for business purposes, then a video maker will be just what you need.
The key is not to let the basics get in the way of your creativity. Your videos can hold a ton more potential than most people realize.
Top Trends of 2021 That You Can Create with a Video Maker Right Now
Trend 1: Creating Animated and Live Content
Animated videos have taken the Internet by storm. This type of content is fascinating to watch and provides a much more engaging experience for the viewer.
Now, I know what you're thinking creating an animated video can be very expensive. But that's not true. You don't need a video maker to create an animated video, nor do you need a ton of skill or talent!
If you already have some sort of editing software on your device, then you can use that! Or if not, then there are many free options online (be mindful and make sure that it isn't going to give you any viruses.
Trend 2: Video Podcasting
If you're an entrepreneur or new to the video maker world, then your starting point into video podcasting should be through a free online video maker like the one offered by YouTube.
That way, you can upload your content (your conversations or meetings) and give viewers a peek into what your business is all about.
But eventually, you'll want to move on to create videos with more depth and length. This will allow you to truly capture how you relay your message and convert prospects into customers.
Trend 3: Creating Animated Content Using Video Maker 3D Animations
3D animations are very popular right now because they offer many advantages for both content creators and viewers of their videos. For example:
Animated videos create a much more engaging experience for the viewer. This is because they can see the video as if it's happening right in front of their very eyes. Viewers feel like they're in the scene themselves.
Think about it, would you rather watch a movie with real actors and high-quality effects or an animated movie? I know what I'd choose!
Another great thing about 3D animations is that they allow content creators to be creative with their videos without worrying about being perfect or showing off any special skills (like drawing and animation).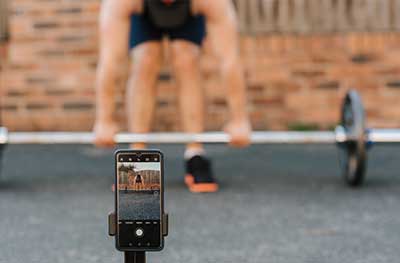 Final Word
It's easy to see why the best trendsetters and influencers are utilizing a powerful video maker. I know that I've only touched on some of the top trends of the moment, but hopefully, this has given you a solid base to work from.
There are many video makers out there that may not be listed in this post, but don't let that stop you from trying them out. Try them ALL! You may be surprised at the results.